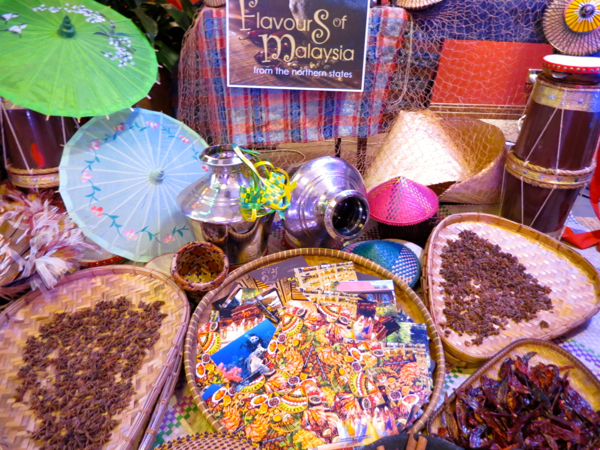 The first thing that caught my eye when I walked into my room at The Grace Hotel was a copy of Vacations & Travel magazine with the headline: "Malaysia's Moment".
It's certainly Malaysia's moment right now with the third annual Flavours of Malaysia Food Festival underway in the hotel's Grace Brasserie.
Other hotels in the Federal Hotels International group are understandably envious of the success of this festival, which shines the spotlight on Malaysia's wonderfully varied cuisine. This year the festival focuses on three of Malaysia's northern states: Penang, Perlis and Kedah.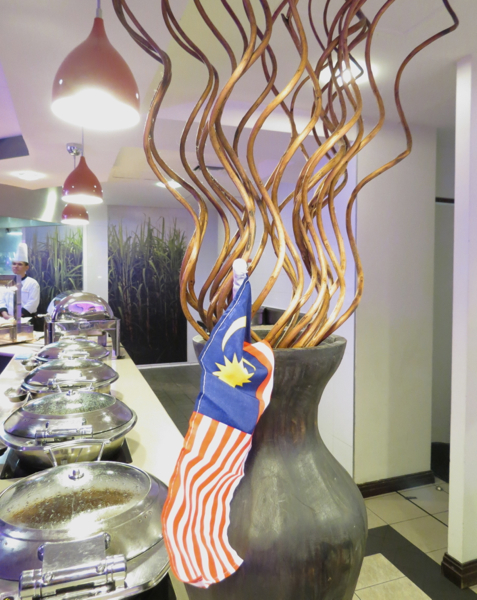 Dishes that are being served during the festival include some of Malaysia's best loved recipes, authentic Nyona dishes, traditional rendang, salads, hawker fare, and Royal recipes from Favourite Dishes From The Tunku's Kitchen Cookbook, a coffe table book available from the hotel.
Executive chef Colin Yen is working alongside four chefs from The Grace's sister hotels who have been flown in especially for the festival: Tan Kok Siong, Sharun bin Ramli and Tan Kok Sheng from the Federal Hotel Kuala Lumpur and Adinnin bin Amat Usop from the Capitol Hotel Kuala Lumpur.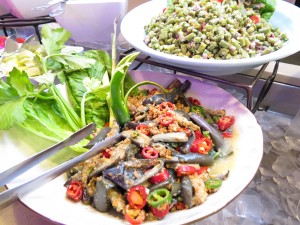 Among the dishes I had great fun tasting at the launch were Penang Pasembor (mixed salad with sweet potato and peanut sauce), Kerabu Kacang Panjang (Long bean with grated coconut), Kerabang Sotong (Squid with spice and grated coconut), Daging Masak Hitam (Beef with black soy sauce), Ayam Masak Rendang (Chicken cooked with spices and toasted grated coconut), and Ikan Asam Pedas (Fish in hot and sour sauce).
Sadly, there was no Assam Laksa, one of Penang's most famous dishes, named by the 2011 CNNGo International Food Survey as one of the 50 most delicious foods in the world. It is, however, part of the rotating menu during the festival.
It really is a feast for the senses. Do pop in if you get a chance – I can heartily recommend it.
It's a great opportunity to try a really diverse array of Malaysian dishes in one location, and The Grace Hotel is a beautiful hotel in which to stay if you'd like to make a night of it.
Sponsors Tourism Malaysia, Malaysia Airlines and Ayam were present at the launch, and I was lucky enough to win a hamper of Ayam products. I love the authenticity of the Ayam products so will be putting them to good use in my kitchen.
Malaysia Airlines is upping its presence in Australia, and will soon be increasing its flights to 50 services to Australia each week.
What? Malaysian Food Festival.
Where? The Grace Hotel, Sydney.
When? Till October 21, 2012.
Lunch buffet Tuesday to Friday ($38) and Sunday ($48).
Dinner buffet Friday and Saturday ($48).
More information: www.gracehotel.com.au
Related post: The Grace Hotel: Grand Dame Of Sydney