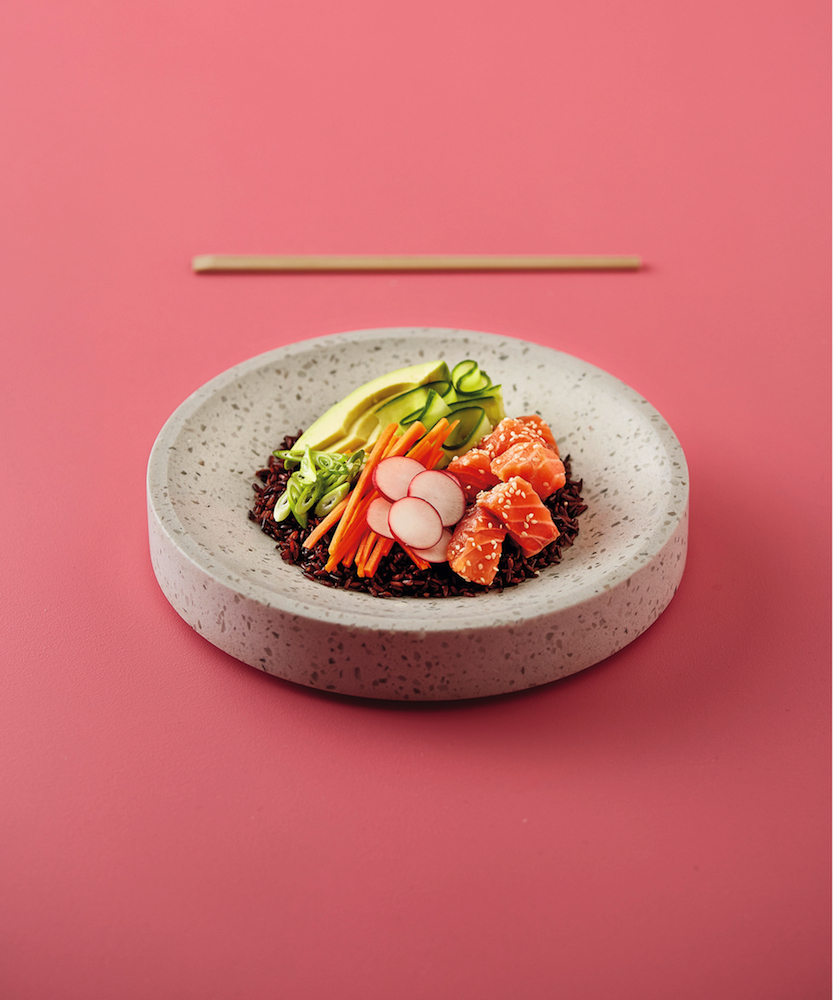 "My simple mission is for this to be the most real cookbook you have ever read," says Rosie Mansfield of her new book, Food Hacker, published by Penguin. The no-nonsense nutritionist says she can't bear it when food is overly complicated or time-consuming. The 'Good Chef' on Channel 10's popular television show Good Chef Bad Chef, she likes to think of herself as a "meal architect" – someone who has redesigned easier ways to create nourishing meals that fit into people's fast-paced lives.
In Food Hacker, she uses common kitchen utensils and equipment to create economical, nutritious and hearty meals for all tastes. Stripping recipes back to their bare essentials, she discards unnecessary methods and draws on ingredients and equipment we all know and love. You won't find any overly expensive "superfood" ingredients here.
What is a food hack?
So what exactly is a food hack? According to Mansfield's criteria, it is a recipe that takes less than an hour from start to finish, uses stripped-down ingredients, is inexpensive, and uses time-saving shortcuts. It is nourishing and nutritious, uses familiar equipment in original ways, and hopefully offers new cooking skills.
The 90+ recipes in Food Hacker are divided into 12 chapters based on different ways to create meals, from muffin tins to jars, foil, ice cube trays, on skewers and even in sandwich bags. Have you ever wondered how many meals you can make using only a ziplock bag?
Nachos in a bag makes an easy party food, while omelette in a mug means you can do breakfast in a jiffy. Skewers of Honey Lime Chicken are a quick and easy dinner, while making pad Thai in just one pan makes light work of washing up. Poke bowls are the ultimate meal-in-a-bowl and are much simpler to assemble than they first appear.
Pronounced "poh-kay", poke originated in Hawaii but has caught on everywhere as a nutrition-packed bowl of deliciousness. The recipe here is gluten-free, dairy-free and, in Mansfield's words, "late night friendly". High-quality fish is far more important than a specific type, she says. "Grab the best super-fresh or sashimi-grade fish and enjoy it in its purest form – raw!"
Buy your copy of Food Hacker from Book Depository now, with free delivery worldwide
EASY SALMON BLACK RICE POKE BOWL
Makes one serve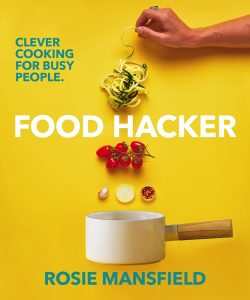 1/3 cup (65 g) black (or brown) rice
1 (100 g) raw sashimi-grade salmon fillet, cubed
1 cucumber, cut into ribbons with a veggie peeler
1 carrot, spiralised or thinly sliced
4 radishes, sliced
½ avocado, sliced
¼ cup (60 ml) soy sauce
1 tablespoon sesame oil
1 tablespoon rice wine vinegar
1 teaspoon grated fresh ginger
1 garlic clove, crushed
1 spring onion, sliced
2 teaspoons sesame seeds
Cook the black rice in a saucepan of boiling water for 25 minutes or until tender. Drain well. Add rice to a serving bowl and let cool. Add salmon, cucumber, carrot, radish and avocado into neat sections on top of the rice. Drizzle with soy sauce, sesame oil and rice wine vinegar. Sprinkle with ginger, garlic, spring onion and sesame seeds.
Recipe and images from Food Hacker, by Rosie Mansfield. Published by Penguin and reproduced with the publisher's permission.
This story originally appeared in PS News online.