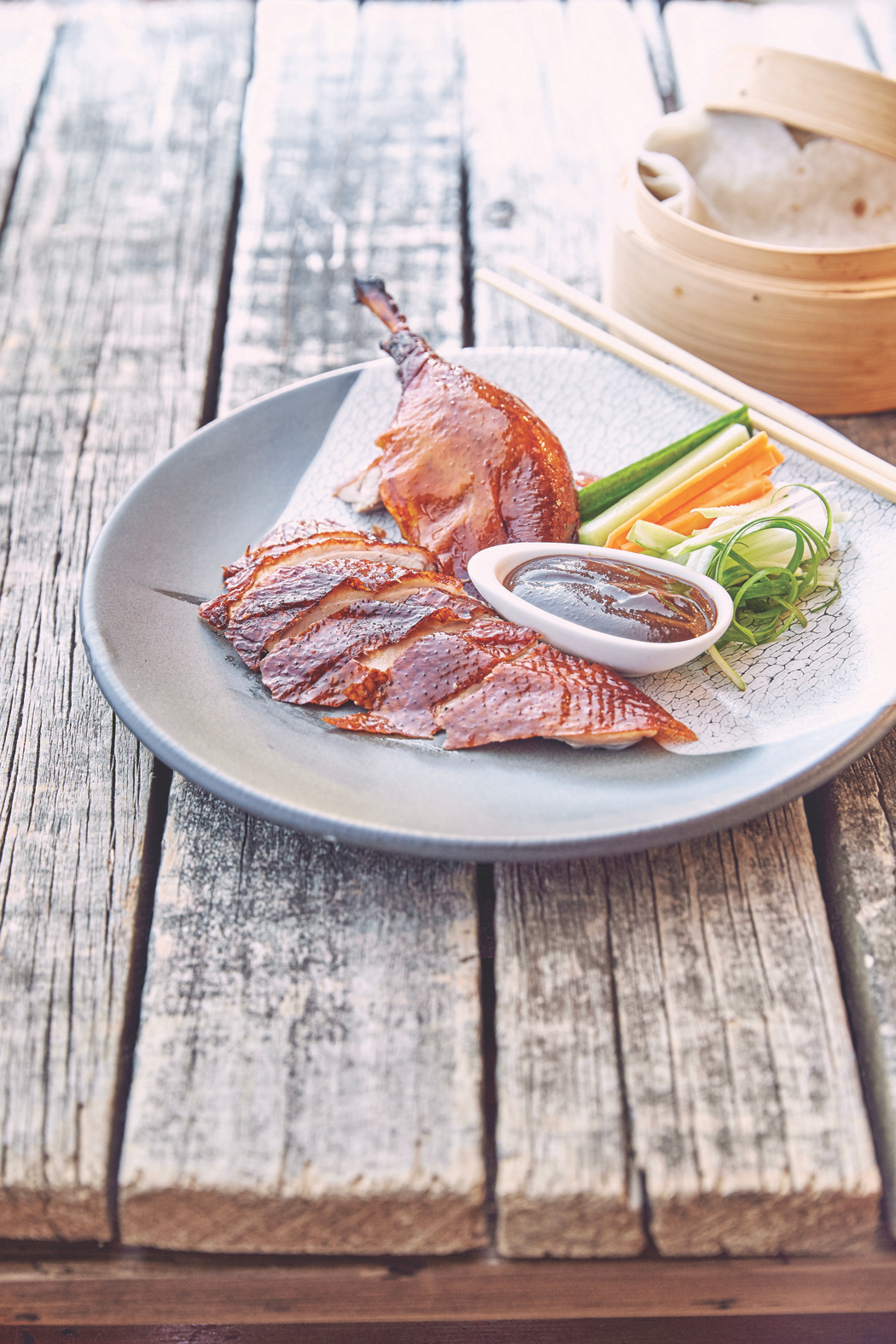 If you've been to Auckland or Queenstown, chances are you'll be familiar with the Botswana Butchery restaurants, renowned for their fine meat, fish and game dishes, sophisticated desserts and gorgeous culinary creations. The first Botswana Butchery opened in Wanaka, New Zealand, in June 2007 and was an immediate hit with locals and tourists.
Just over a year later, the concept was taken to Queenstown and owners Al Spary and his wife Charlotte haven't looked back since. A few years later they opened on the waterfront in Auckland with the same eclectic design that has become their trademark.
Spary is constantly asked how the restaurants got their name, and that was my initial thought too. It seems rather incongruous to name a restaurant Botswana Butchery when it is neither a butchery nor African. But Spary wanted a big menu with a page of meat, sauces, potatoes and sides that could be mixed and matched, and he was determined to have Butchery in the name. The Botswana part of the name came about because his business partner was from Botswana.
Botswana Butchery recipes for home cooks
The restaurants resonate with diners because of their bold flavours and the modern twist given to classic dishes. Judging by the photography in Botswana Butchery: The Cookbook, published by New Holland, the food is sumptuous and enticing. I've yet to experience the restaurants but hope to do so when I'm next in New Zealand. In the meantime, I'm enjoying dipping into this lovely cookbook.
Spary partnered with Russell Gray, who manages the restaurants, to present the recipes. Together they have re-created some of the Botswana Butchery magic for home cooks, in recipes such as crayfish laksa, buttermilk fried oysters, lamb cheek papardelle and the New Zealand classic, whitebait fritters.
A lot of the recipes are very simple – beetroot salad, green beans with macadamia nut dressing, Brussels sprouts with pancetta and apple, slow-roasted shoulder of lamb – but therein lies their appeal. The Peking Duck recipe here is easy but takes time, with overnight marinating and three hours of roasting required. Get this out of the way ahead of time if you wish to get it onto the table quickly.
!! Buy Botswana Butchery from Book Depository, with free delivery worldwide !!
Food Wine Travel gets a small commission on purchases through this link but it doesn't cost you any extra.
PEKING DUCK PANCAKES
Serves 4
INGREDIENTS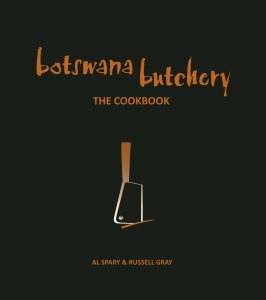 1 x 1.8 kg (4 lb) whole duck
¾ tbsp ground Chinese five-spice
50 g (1¾ oz) fresh ginger, peeled and grated
San chow marinade:
125 g (4½ oz) hoisin sauce
125 g (4½ oz) oyster sauce
250 ml (9 oz) water
½ lemongrass stem, white part only, lightly crushed
1 garlic clove, peeled and chopped
½ red chilli, chopped with seeds
25 g (1 oz) fresh ginger, peeled and chopped
To serve:
Asian pancakes
celery sticks
carrot sticks
spring onion (shallot) strips
hoisin sauce
METHOD
To make the marinade: Place the water, hoisin sauce and oyster sauce in a small saucepan over a medium heat. Add the lemongrass, garlic, chilli and ginger and bring to the boil. Reduce heat to very low and simmer for 25 minutes, until thick and a bit sticky.
Remove from heat and allow to cool a little before placing in a food processor or blender and blending until smooth. Leave to cool completely.
Place the duck in a non-metallic shallow dish. Rub the duck all over with the Chinese five-spice. Rub the grated ginger into the cavity of the duck. Rub the cooled marinade over the duck, cover and place the duck, covered in the fridge overnight.
The following day, preheat oven to 150°C (300°F). Line a roasting dish with foil then place a wire rack on top.
Place the duck on the wire rack and place in the oven. Roast for 3 hours until the meat is tender and the skin is glazed. Remove from the oven and leave to sit before cutting the duck into portions and serving with pancakes, vegetables and a small dish of hoisin sauce.
Recipe and images from Botswana Butchery, by Al Spary and Russell Gray, published by New Holland Publishers, and reproduced with their permission.
This story originally appeared in PS News online.