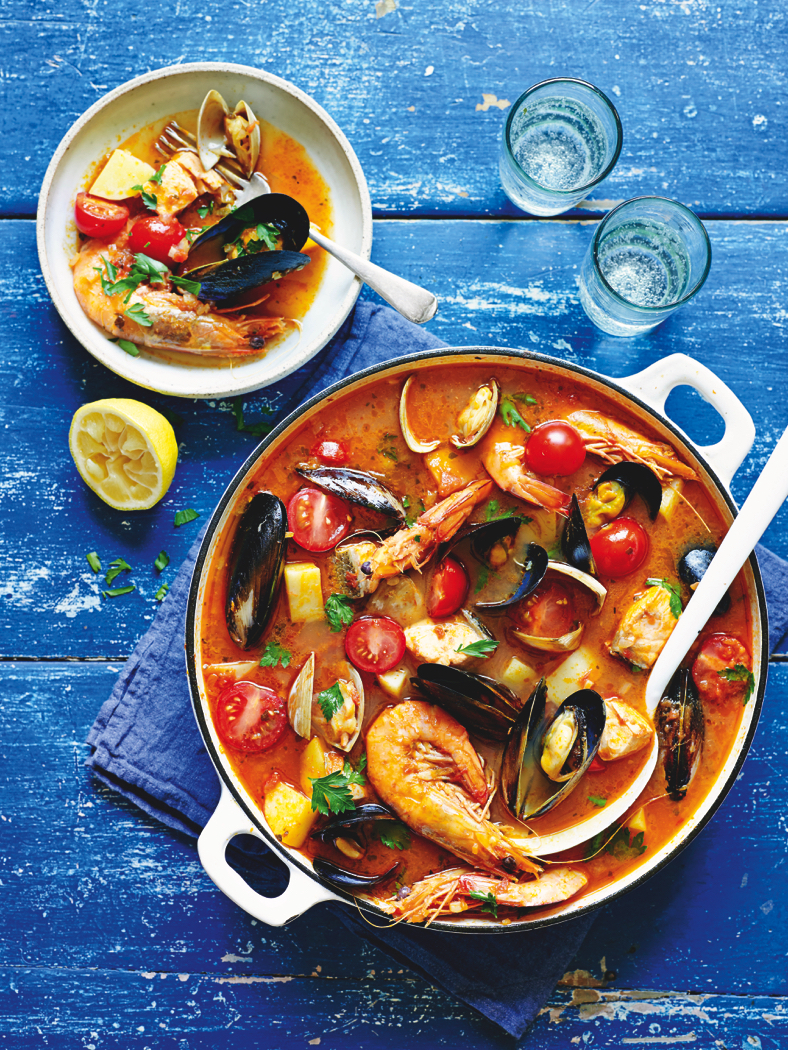 The Mediterranean Diet Cookbook, published by Macmillan Australia, is the second book from LaTrobe University associate professor Dr Catherine Itsiopoulos.
Her 2013 book, The Mediterranean Diet, focused on research findings from her 30-year career studying the benefits of the diet, which are said to range from age longevity and sustained weight-loss, to the prevention of heart disease and dementia.
Despite differences in the cuisines of Mediterranean countries, they share key health-promoting ingredients: a high intake of vegetables and fresh fruit, wholegrain cereals, olive oil, cheese in moderation, yoghurt, nuts, fish and seafood, small portions of meat and moderate amounts of wine.
This latest book, a companion to the first, features the latest research on the benefits of the diet, instructions on how to fast safely and effectively, myth busting on food fads and "superfoods", and more than 80 new recipes.
5:2 fasting
Interestingly, Dr Itsiopoulos draws parallels between the currently popular 5:2 fasting method and traditional Mediterranean fasting practices, particularly Greek Orthodox Christians who may fast for 180-200 days a year. She provides sample menu plans for 5:2 fasting.
Whereas the recipes in her first book mostly came from Greece, the land of her heritage, this latest one has recipes from Greece, Spain, Italy and across the Mediterranean. The author is a passionate home cook and most of the recipes were provided by her family and friends, particularly her mother and mother-in-law, so it's a real family affair.
GREEK-STYLE FISH SOUP (KAKAVIA)
Serves 6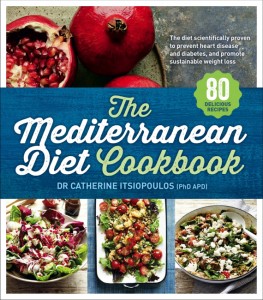 ⅓ cup (80 ml) olive oil
1 medium onion, finely chopped
1 clove garlic, finely chopped
1 cup (250 ml) puréed tomato or grated tomato
1 cup (250 ml) white wine
300 g salmon or snapper fillet, cut into large cubes
4–6 small potatoes, cut into cubes
2 cups (500 ml) fish stock
4–6 large unpeeled green prawns
10–12 mussels
10–12 pipis or clams
200 g cherry tomatoes, cut in half
2 tablespoons chopped fresh flat-leaf parsley
juice of 1 lemon
freshly milled sea salt, to taste
freshly ground black pepper, to taste
Heat olive oil in a large heavy-based stockpot over medium heat and sauté onion until translucent. Add garlic, puréed tomato and wine. Bring to a boil, then reduce heat and simmer, uncovered, for 10 minutes.
Add fish fillet, potato and fish stock, then return to a simmer for 10 minutes. Add prawns and shellfish and simmer for a further 10 minutes.
Just before serving, add cherry tomatoes, parsley and lemon juice, then season with salt and pepper. At this stage, try not to stir pot with a utensil as this may break up the fish. Instead, hold pot by handles and swish soup around.
Recipe from The Mediterranean Diet Cookbook, by Dr Catherine Itsiopoulos, published by Macmillan Australia. Recipe and images reproduced with permission of Macmillan Australia.
This post was originally published in PS News online.