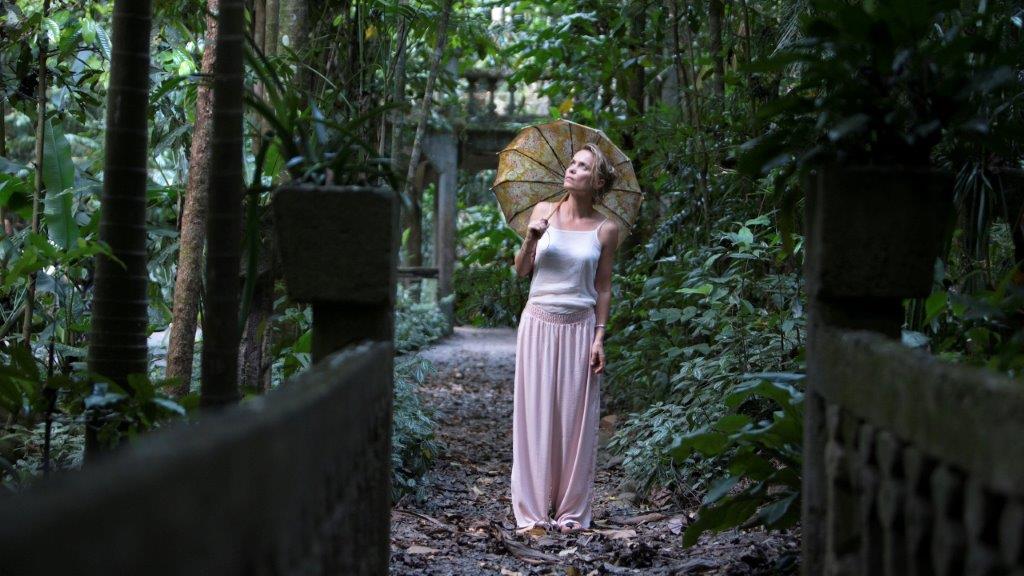 North Queensland's beautiful, mysterious Paronella Park forms an evocative backdrop for Celeste, a film by Brisbane writer and director Ben Hackworth. A poetic tale of complicated love and tragedy, Celeste opens in cinemas across Australia on April 25.
Hackworth spent several years working on the film, which tells of a performer, once Australia's most beloved opera singer, who threw it all away to follow the man she loved to live on a crumbling property deep in the rainforests of Tropical North Queensland. Ten years after his tragic death, Celeste is ready to make one final return to the stage.
Her stepson Jack, still haunted by the past, arrives at her behest amidst the preparations for the performance and finds Celeste is as beautiful and intoxicating as ever. When she asks Jack for an impossible favour, the secrets that drove them apart resurface in a dramatic manner that will have you thinking about the movie long after the finals credits.
Hollywood-based Australian actress, Radha Mitchell,delivers a superb performance as Celeste, alongside Thomas Cocquerel (who plays Jack and is a fine talent who we recently saw in the title role of In Like Flynn, the movie based on the life story of actor Errol Fynn. Odessa Young and Nadine Garner have key supporting roles. All of them bring an intimacy and polish to this intriguing tale by Hackworth, who co-wrote it with the late playwright and actor, Bille Brown.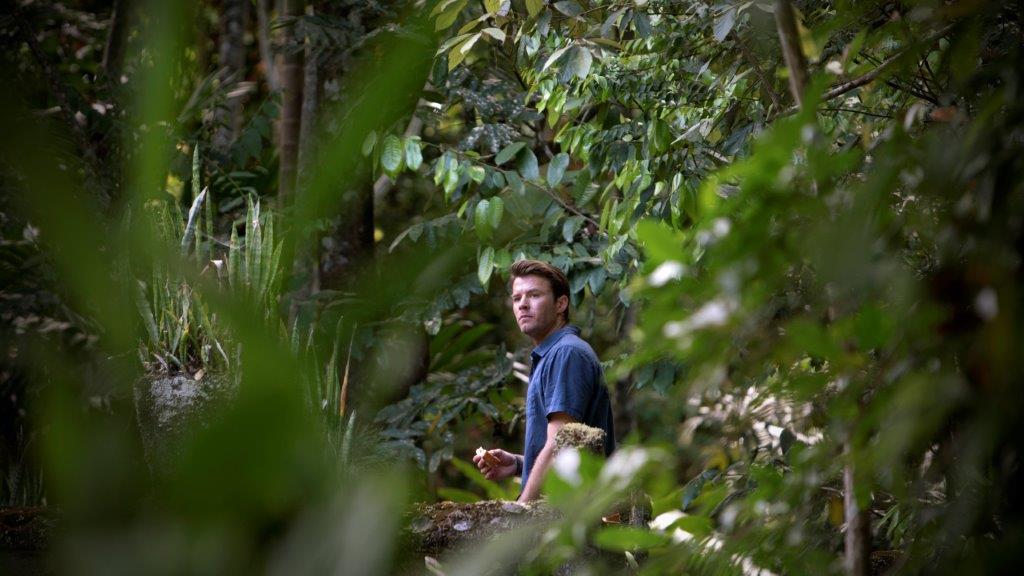 The movie was filmed around Innisfail and mostly within the crumbling ruins of Paronella Park. The park itself has a love story at its heart, a castle surrounded by lush tropical gardens and waterfalls, built by Spanish immigrant Jose Paronella for his wife in the early 1900s. Hackworth describes it as an architectural folly and says he was intrigued as to how a place like this could exist in Australia.
"It's kind of the absurd nature of this lavish kind of ruin or theme park or jungle pleasure gardens being built in the very parochial setting of North Queensland, which was all cane fields and cane farmers and sugar mills."
He was inspired in part by actress Diane Cilento, who retreated to the Queensland tropics and kept a rambling estate near Mosman. "I'd been to her place, Karnak, when I was in my teens. She'd direct theatre shows there and was surrounded by women who were trying to reform their lives. They'd come to Karnak and do versions of Shakespeare or whatever and Diane would get them all working in the garden.
"She had this kind of magnetic force; people loved her because she was a celebrity of sorts but also because she was very beautiful and enigmatic. The idea that this artistic bohemian world could exist in that multicultural cane farmer area of North Queensland was fascinating to me."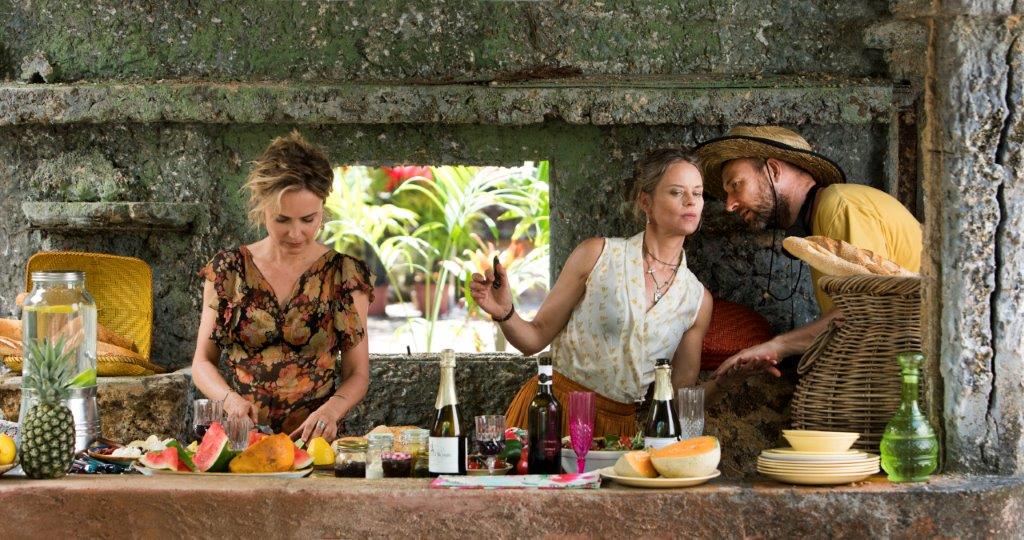 Produced by Unicorn Films in conjunction with Screen Queensland, with financial assistance from Screen Australia, Celeste blends subtle performances with stunning views of the North Queensland landscape. Having grown up in the north, it's a part of Australia that is very dear to my heart, and it's great to see it taking centre stage in such a remarkable film.
The release follows successful screenings at Australian and international film festivals including Melbourne, London, Adelaide, Brisbane and Cork and screenings at the upcoming Santa Barbara and Sedona film festival in the USA. Do make an effort to see it and to support Australian film-making at its finest.
Check out the trailer of Celeste on You Tube:
We were guests at an advance screening and Q & A at Dendy Coorparoo.