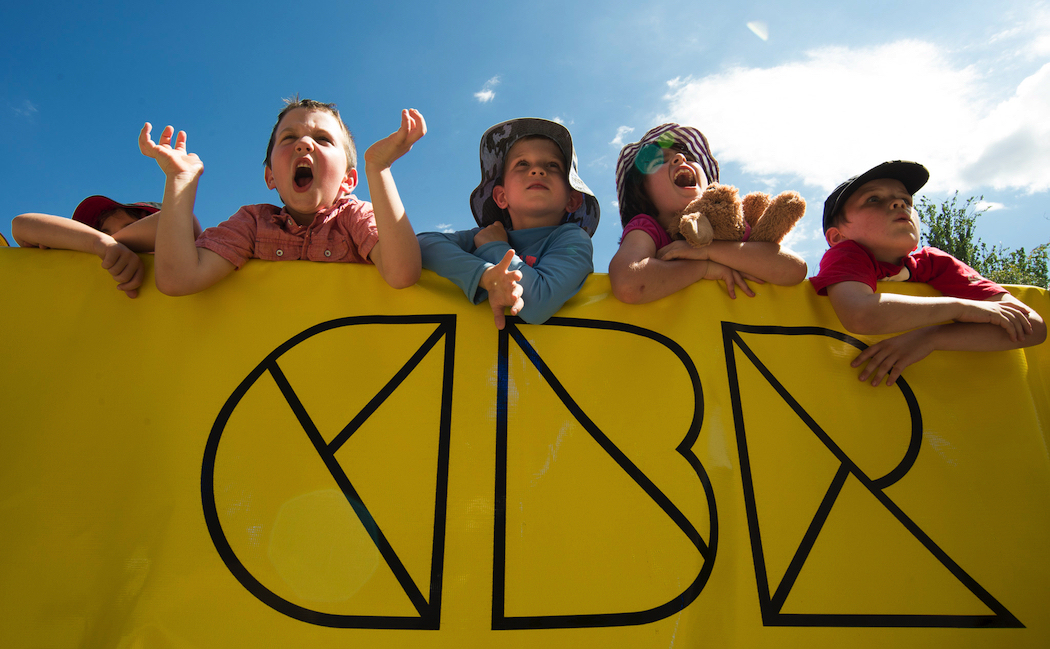 Sadly, when dining out with kids many people go for the seemingly easy option and head for the usual fast food joints, but with so many good family dining options in Canberra why bother with those places? There are many family-friendly cafés and restaurants in the main dining precincts, in the suburbs and around the lake and parklands, offering kids' menus, colouring and drawing materials and games, which means that you can definitely 'have a nice day'.
Some places are more child-friendly than others, but generally Asian restaurants and most Italian restaurants are good with kids. Another good option is the licensed clubs, such as the Hellenic, the Tradies and Southern Cross, all are very welcoming with activities for kids as well as their own menu. But just because a place has a kids' menu, it may not mean that it's particularly good, especially when it's deep-fried predictability. Some Canberra places are more innovative and health conscious. For instance, at Little Oink kids can get a half serve of everything on the menu.
Canberra has a number of dining precincts which offer a good variety of food choices, prices and settings. Here are some suggestions:
Canberra dining precincts
Dickson is Canberra's Chinatown offering numerous options for families, mostly Asian but also Greek, Turkish, Indian and more. With the current trend for dumplings the Dickson Dumpling House is a good option, or the Noodle House and for inexpensive vegetarian you can't go wrong with Au Lac.
Gungahlin in the north of Canberra is the new Chinatown, but two restaurants that aren't Asian are the George Harcourt Inn, pub food but with plenty of room to run around and Da Nunzio, where kids get some attention.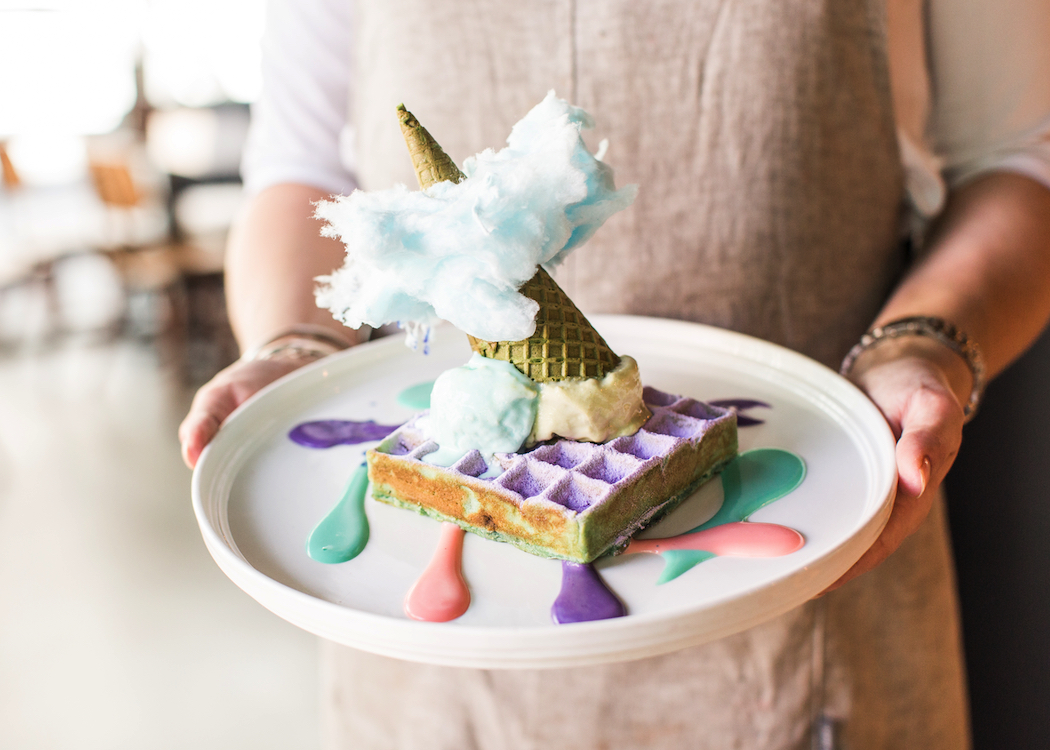 Manuka is a well-established and popular dining precinct in Canberra where some of the longest established restaurants are the most family friendly. Le Rendezvous has a special kids' menu and good atmosphere and Caphs, although having mixed reviews, also has a kids' menu as well as puzzles and colouring books.
Hip dining precinct, New Acton, has nothing specially for kids but there are places that adults will like and where kids can get some good slow food. Check out Bicicletta for Italian and pizza in the courtyard, Mocan & Green Grout for good food and a relaxing atmosphere and TwentyOne Café & Groceries for a bit of everything.
Outdoor settings
Kingston Foreshore is very popular for breakfast, brunch and lunch. Not many kids' menus but a great setting on the water, space for kids to run around and some good modern Thai and Asian and Italian options. A few minutes away is the long-established dining precinct at Kingston shops, not far from Manuka but likewise prominently part of the café culture. Lots of options and price ranges here.
Pialligo, near the airport, is where you'll find nurseries, gardens, orchards and some good outdoor, kid-friendly dining which can be a great experience on a sunny day. Tulips and Rodney's Garden Cafe have children's play areas and if you want to go up a notch in food and price but still stay kid-friendly try Pialligo Estate.
Around Canberra
Canberra Suburbs: There are many reasonable cafés and restaurants in the suburbs and some that are particularly kid-conscious and family-focused. Most notably: Space Kitchen at Woden; Rocksalt at Hawker Shops; Little Oink at Cook; and A Bite to Eat at Chifley. Brodburger is always a great hit too.
More Canberra itineraries
Canberra for Families … There's no such thing as being bored with these top things to see and do
Canberra's Indoor Family Activities … Young imaginations run free
Canberra's Outdoor Family Adventures … Recreational paradise for big and little kids alike
Canberra Feast of Festivals … Join the year-round fun
Canberra for Culture Vultures … Home to Australia's main museums and galleries
Canberra's Art, Design and Craft … Watch artists in action
The Australian Story in Canberra … A city that reflects the national journey