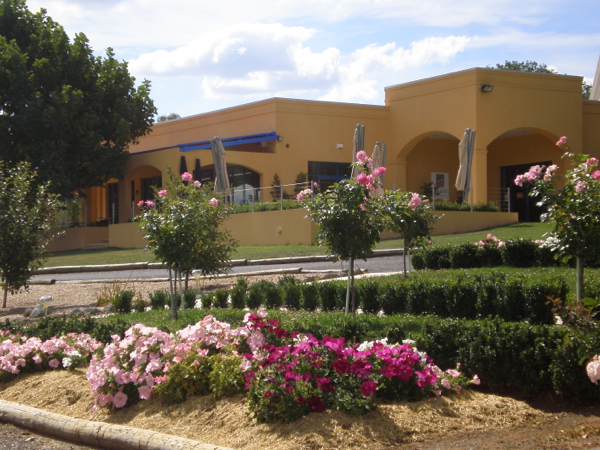 Every year between September and November, Canberra plays host to a number of regional, national and international wine shows, with local labels increasingly taking out the top awards against the best Australia and the world has to offer.
Fortunately you don't have to be an international wine judge to enjoy the Canberra District's sought-after Liquid Geography.
Instead, you can relax and enjoy some wonderful cool-climate wine and entertainment at the Wine, Roses and All That Jazz Festival, held at 21 cellar doors around Canberra this weekend.
Canberra District Wine Industry Association president Allan Pankhurst says it's a great opportunity for locals and visitors to taste the many different varieties that, together, make up the Canberra District style of wine.
"Drinking Canberra District wine really does give you a sense of this place – its unique geography and the personalities of our winemakers and owners – that is why we have established the brand Liquid Geography for our region," he said.
"We are also one of the few remaining regions where you can still meet the winemakers at their own cellar door and enjoy guided tours of vineyards by their owners."
Among the events on the festival program:
Wine country landscapes at Shaw Vineyard Estate (pictured at top): Enjoy fine wine, fine food and fine art by Amanda McLean, described by Australian Artist magazine as "one of Australia's top landscape artists". McLean lives in Murrumbateman, Canberra District Wine country, which features in a lot of her work.
New label launch at Yarrh Wines, Saturday 11am: A move towards sustainable and organic farming practices combined with winemaking technique refinements have seen winemaker Fiona Wholohan and vigneron Neil McGregor evolve the Yarrh style over 10 years. Their new-look label reflects this handcrafted, natural approach.
Special Trio Tasting at McKellar Ridge Wines: Enjoy a vertical tasting of Trio, a Bordeaux-style blend of Cabernet Sauvignon, Cabernet Franc and Merlot, made in fine French oak. On tasting will be the medal-winning 2006, 2007, 2008 and 2009 vintages. Listen to Derek Lark and his guitars on Saturday and Ian and James Phillips '60s rock/rhythm music on Sunday, both from 1-4 pm. Tapas plates for two for $15.
Mount Majura Vineyard 2011 Graciano launch: Be among the first to try this new vintage. The now sold-out 2010 vintage won the Best Alternative Variety Trophy and the Best Red and Other Blends Variety Trophy at the 2012 Canberra Regional Wine Show. Free vineyard tours at 11am, 12pm and 1pm. Bring a hat and some sturdy shoes.
Barton Estate's "Blue Rose" launch: Taste the new vintage of Barton Estate's favourite pink wine, the Blue Rose, while enjoying an exhibition of botanical artworks from local artist Kylie Fogarty.
Live music and new chef at Lerida Estate: Enjoy the Lerida wines with food from Cafe Lerida's new chef, Robyn Cooper.
Meet Human Brochure stars, Rob Howell and Greg Gallagher: Jeir Creek Wines owner and winemaker Rob Howell and Gallagher Wines winemaker Greg Gallagher featured in the recent Human Brochure social media campaign, with Jeir Creek described as "Wine Heaven" and Gallagher said to have "channeled southern France (with his) multi award winning 2007 Blanc de Blanc."
Feast for the senses at Four Winds Vineyard: Four Winds Vineyard winemaker Bill Crowe will share some of his native Californian cooking in the form of pulled pork sandwiches (which are perfectly matched with Four Winds Shiraz. Test your skills in Crowe's wine scents competition by identifying the smell of pure essences typically found in wine.
New spring wine tastings at Clonakilla: Be among the first to taste Clonakilla's new spring releases, including the 2011 Shiraz Viognier, celebrating its 20th anniversary this year.
To plan your visit to the Wine, Roses and All That Jazz Festival, have a look at the map and program at www.canberrawines.com.au