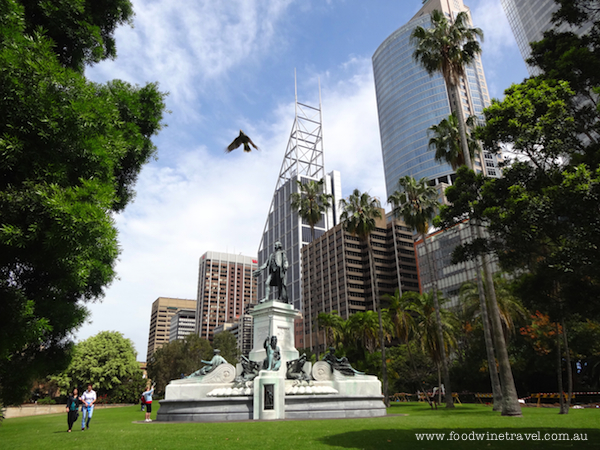 I always have a little extra spring in my step when I walk through the Royal Botanic Garden in Sydney. It was a glorious day when I was there last week for a lunch at the Botanic Gardens Restaurant, so it was the perfect opportunity to take a few snapshots.
Established in 1816, the 30 hectare garden has a spectacular location on the edge of Sydney Harbour. It is surrounded by the Domain, which in colonial times acted as a buffer between the Governor's residence and  the penal colony. These days it's very much a place for the people and a real oasis in downtown Sydney.
Visit the Royal Botanic Garden Sydney website.