From knocking back margaritas in Mexico to feasting on lobsters in Nova Scotia and dining on the Luna Park ferris wheel, 2016 was another gastronomic journey for the Food Wine Travel team. Just as we presented you with our Top Travel Experiences for 2016, here are the Food & Wine Experiences that excited us most. A lot of these are about the setting as much as they are about the food, which just goes to show that when the stars align, even a humble experience (like a village market or s'mores on the beach) can create memories that will last forever.
An Autumn Shared Table In Southern Queensland Country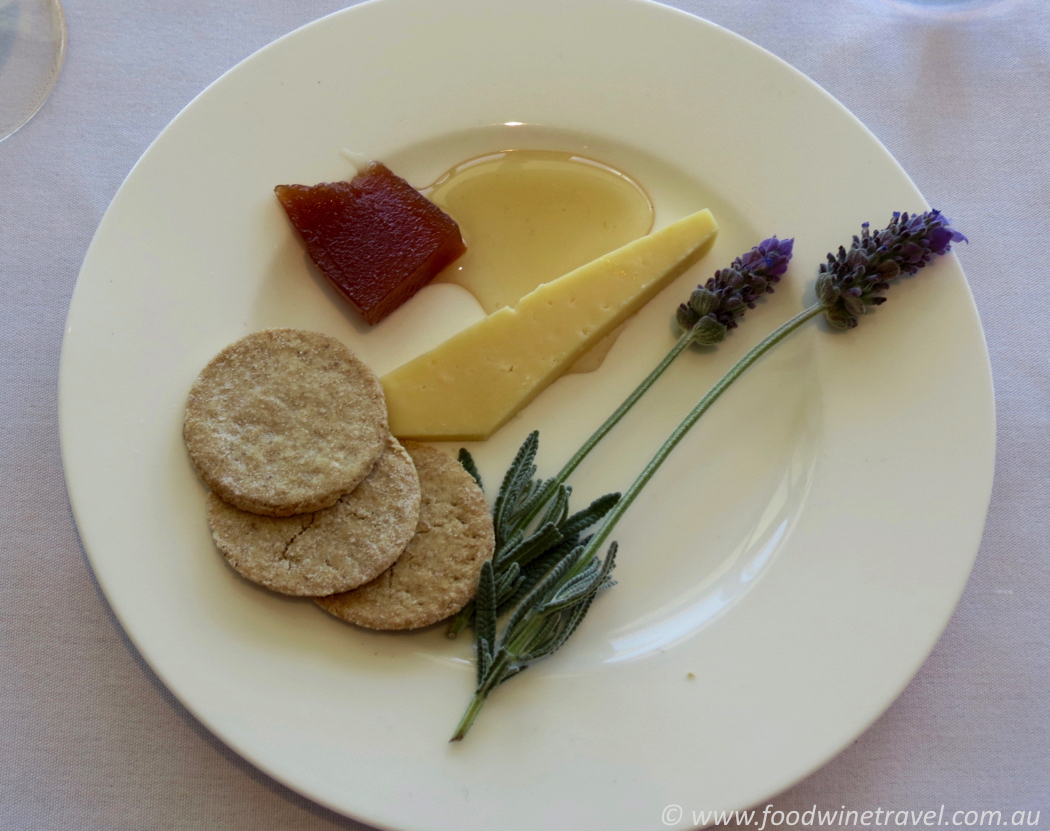 Sitting at a long table with good food, good wine and good company is my idea of a perfect meal. Put it in a glorious country setting, being waited on by a chef using food from her own backyard and it's even more special. This was a media lunch hosted by Southern Queensland Country Tourism to promote autumn getaways. "We like to treat our visitors like they are part of our family," said CEO Mary-Clare Power, and so we were invited into Jocelyn Hancock's country home to eat beautiful food cooked in her Aga oven. We dined on pumpkin, sage and pine nut frittata made with local eggs; rustic pork and pistachio terrine; juicy, tender slow-roasted beef from the Killarney Butchery; and a pretty cheese platter with honey from Jocelyn's hives and a sprig of lavender from the garden. And, yes, we felt like part of the family.
Read the full story about this beautiful meal.
Lunch In The Company Of Anthony Myint, Adelaide
The setting was a tree-lined avenue in the Adelaide Botanic Gardens, a setting so beautiful it wouldn't have mattered what was put on my plate during this one-off event at Tasting Australia. Yet the food was beautiful too, with herbs and flowers plucked from the garden, and even the menu made from recycled paper containing seeds that could be planted. Paul Baker, head chef at the Botanic Gardens Restaurant, collaborated with visiting US chef Anthony Myint on the menu which included dishes such as macadamia nut bisque, Kinkawooka mussels, Savannah lamb loin with wild watercress, and nasturtium ice cream. Myint runs The Perennial in San Francisco, featuring "progressive agrarian cuisine", that is, food produced using sustainable farming methods. He is a pioneer of the charitable restaurant movement and it was a pleasure to meet him and hear him speak.
Lunch On The Escarpment At Lamington National Park
Another magical setting, this time high on an escarpment in the Gold Coast Hinterland. The Australian Society of Travel Writers lunch was hosted by O'Reilly's Rainforest Retreat, located at Lamington National Park in a region known as the Scenic Rim (it's easy to see why, isn't it?) This area is blessed with wonderful produce, including locally made beer and wine, and the menu showcased numerous local ingredients. We were driven to a clearing in the forest, presented with refreshing cocktails, and then made our way along a path to a plateau overlooking this pristine ancient landscape. Sometimes the most memorable experiences are those closest to home.
Musings On Picasso, Vancouver, Canada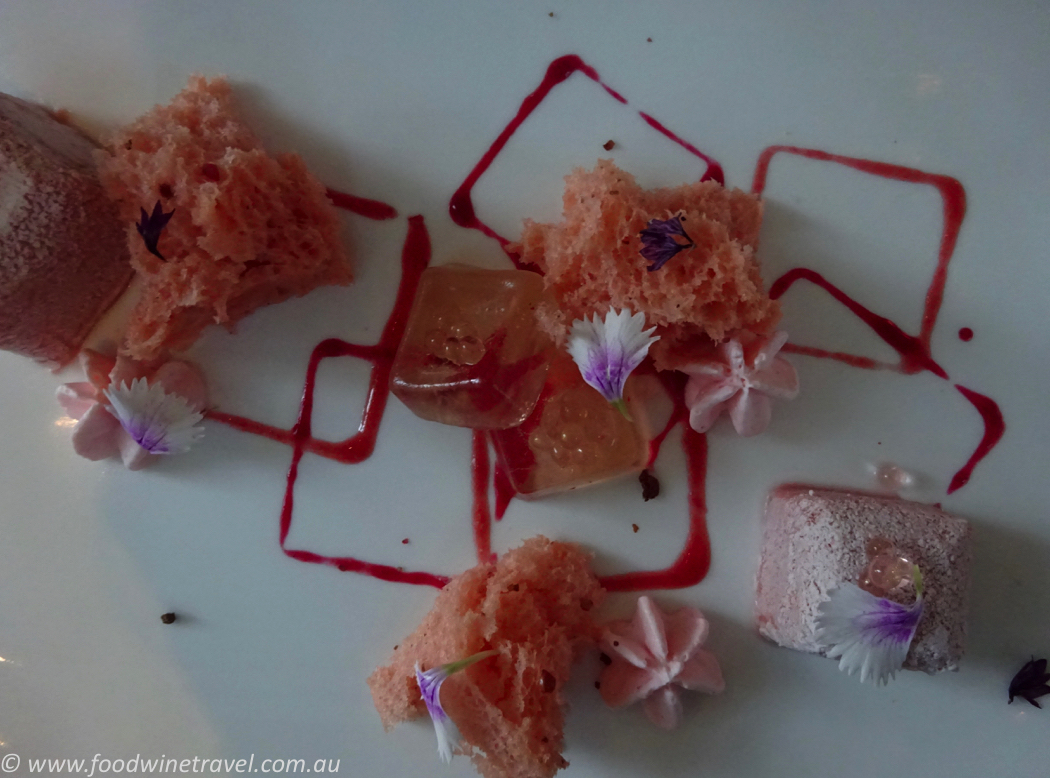 In conjunction with Picasso: The Artist and His Muses, an exhibition held at the Vancouver Art Gallery, the Shangri-La Hotel Vancouver offered a Picasso-themed menu that was changed every couple of weeks to reflect a different one of Picasso's muses. The inspiration for the menu I experienced was French artist Fernande Olivier, who Picasso painted around 60 portraits of. The stunning menu kicked off with a terrine made from foie gras and Louis XIII Cognac, then progressed through pan-seared halibut with Absinthe beurre blanc, to smoked lamb loin with blueberry grand veneur sauce, all paired with fine wines including Louis Roederer Champagne. Olivier inspired some of Picasso's most notable works from his Cubist period, and the dessert reflected that with its little cubes of strawberry mousse, pink peppercorn chiffon, and rose Champagne jelly. Art on a plate.
Dining In With Michele Genest, Yukon, Canada
Years ago, I heard about this woman in the Yukon who forages for berries in the boreal forests and cooks with local game. She'd written a couple of cookbooks and it all sounded so exotic and wonderful. In 2016, not only did I meet Michele Genest but we went market shopping together and she cooked dinner for me. In her own home. In the Yukon. Miche welcomed me with a cocktail of Yukon gin, spruce tip syrup and spruce tip bitters, then I watched as she turned out a feast of dishes that include potted smoked salmon; sorrel, lovage and potato soup; tender caribou and moose; and an array of gorgeous desserts including rose petal meringues and birch syrup shortbreads. "Just one more liqueur!" said Miche as she poured me a drink made from berries she had infused in brandy. A dream evening from start to finish.
Lobster Heaven In Nova Scotia, Canada
You've got to love a place where lobster is on practically every menu. In Nova Scotia, I caught the tail end of the lobster season and while it's not particularly cheap, it's very reasonable compared with what we pay in Australia. Can one ever have too much lobster? I don't think so. At the Grand Banker Bar & Grill in picturesque Lunenburg, an extra $10 saw a lobster tail added to my risotto. At Hall's Harbour Lobster Pound, I chose a live lobster from the tank and it was cooked in minutes and delivered to my outdoor table overlooking a cove dotted with lobster boats. Lobster was again on the menu at Pictou Lodge, a short drive from the Northumberland Fisheries Museum where I learnt all about their fascinating Adopt a Lobster program and was able to release a baby lobster back into the sea. May the cycle continue.
Class For One At The Table, Prince Edward Island, Canada
Prince Edward Island is one of Canada's maritime provinces, blessed with a bounty of produce from land and sea. In a beautiful converted church in a bucolic rural setting on the island, Derrick Hoare runs The Table culinary studio. Derrick and his offsiders, Roark MacKinnon and Michael Bradley, are all in love with Prince Edward Island and passionate about its produce. On one memorable morning, all three of them were cooking and waiting on moi. Just moi. I helped Michael braid the onion and walnut bread, watched as Roark made fettuccine with locally grown black garlic, and dined on mussels and oysters farmed minutes away. "It's hard not to have fun in this environment," said Roark, and indeed it is, especially when it is Canada Day and the curtain call is a chocolate beetroot cake shaped like a maple leaf.
Read my full story on The Table in the Autumn issue of fwt magazine.
Tarte Flambée on the Alsace Wine Route, France
The Germans practically obliterated the village of Bennwihr, in Alsace, France, in 1944 but their oom-pah music was booming from the Town Hall during the evening summer fête we chanced upon while driving the Alsace Wine Route. All these years later, it can still be hard to imagine you are in France when you are motoring through villages that look decidedly German. But the food coming out of the woodfired oven was French through and through, a classic tarte flambée, perhaps best described as an Alsatian pizza. A flat bread topped with fromage blanc (a fresh, spreadable cheese), onion and bacon bits, it was one of the cheapest meals during our trip to France, and one of the most memorable. We enjoyed it with a glass of Rosé before checking out the market stalls selling crafts and baked goods, from divine tarte au citron to baguettes and kugelhopf.
A Great Landing With Catalina Wines
I'm a firm believer that one plus one equals three when it comes to food and wine matching. If the pairing is right, each elevates the other to greater heights. That was certainly the case with the wine dinner we went to at Brisbane restaurant, Sono, with its sweeping views of the river. Hosted by New Zealand producer, Catalina Wines, it was a pleasure to see how beautifully Sono's Japanese dishes paired with the wine. The lunch was the first showing in Queensland of Catalina's premium Pinot, the 2015 Sound of White, of which only 200 dozen have been made. Lamb roasted in rich, dark miso was a lovely match, but the dish of the day was unquestionably the duck breast teriyaki orange, a classic match for the Catalina Sounds Pinot Noir.
A Tipple Of Grange At Balthazar, Surfers Paradise
Balthazar had just opened at the Crowne Plaza Surfers Paradise when I was invited to an exclusive dinner featuring Penfolds' top labels including 2003 Grange. This elegant venue seats just 18 people around a single marble table, so needless to say I was very chuffed to be included. Executive chef Jean-Marc Heussner oversaw a wonderful degustation of dishes including Coffin Bay oyster garnished with finger lime; lobster ravioli with poached lobster tail; and Darling Downs Beef tenderloin with goose liver and a double-reduced jus that took three days to make. I had one glass, then another, then another of the Grange. Definitely my lucky day.
Reaching Great Heights On The Luna Park Ferris Wheel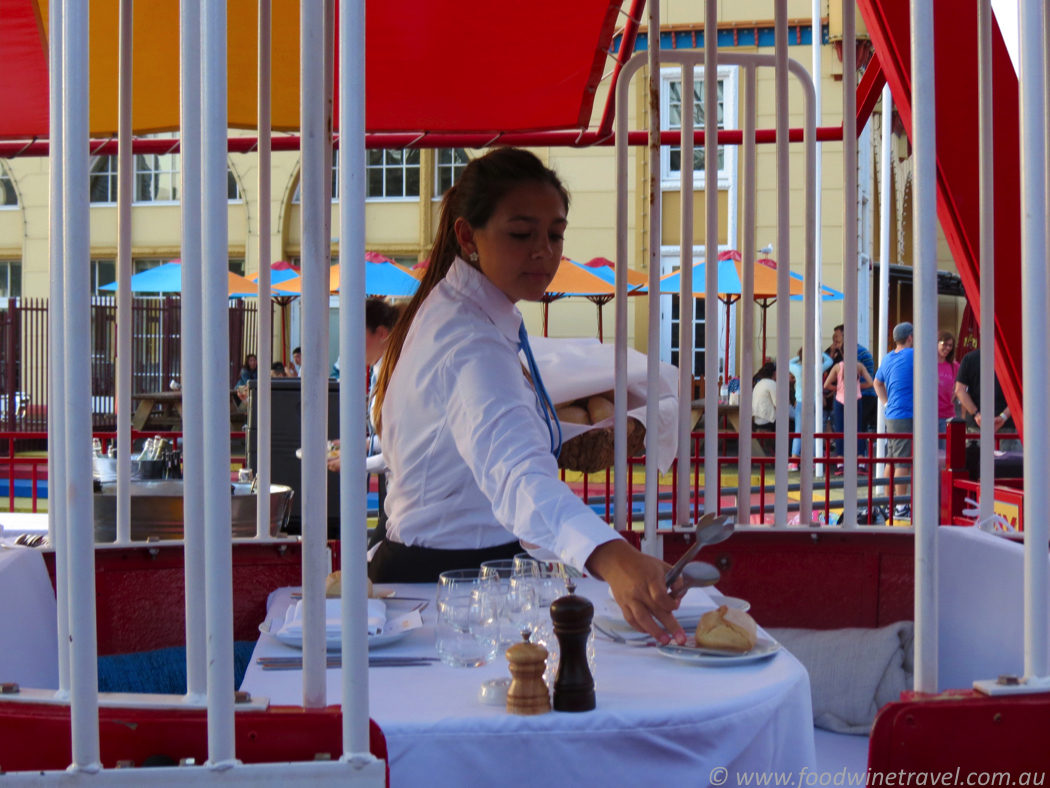 Hands down this is one of the best experiences we've had in Sydney. Our own private carriage on the Luna Park ferris wheel, sitting opposite each other at a table set with crisp white linen and fine glassware. The three-course menu, served with great aplomb by The Deck Restaurant and Bar, included morsels such as Sydney rock oysters with ponzu dressing, foie gras with burnt orange puree, kingfish ceviche, and grape tomato panna cotta with basil jelly, parmesan foam and pancetta. The main course of snapper was perfectly cooked. And did I mention the view? Looking out over the Opera House and Harbour Bridge as the bright blue skyline transitioned through the pink glow of sunset to the illuminated night was very special and romantic.
75th Anniversary Celebration, The Marine Room, La Jolla, California
No, it wasn't our anniversary, it was a 75th anniversary celebration for The Marine Room, which has been entertaining diners at the La Jolla Beach & Tennis Club for all that time. Executive chef Bernard Guillas has been there since 1994 and has developed a reputation as one of Southern California's leading chefs. Originally from Brittany, in France, he regularly features on television and at food events (including some in Australia), and has been a guest chef at James Beard House in New York many times. He has published a gorgeous cookbook, Flying Pans, showcasing the pan-Pacific flavours that he loves working with and that we got to experience during dinner with the International Food, Wine & Travel Writers Association. As the sun set over the ocean and waves crashed on the beach just in front of the panoramic windows, we dined on vanilla-infused lobster and scallop, a Japanese-spiced tuna dish and a trilogy of lovely desserts.
S'mores On The Beach, Hotel Del Coronado, California
The iconic Hotel Del Coronado, across the bay from downtown San Diego, looks like a wedding cake plonked on the beach. Imagine it during the festive season when it is decked out in thousands of lights, sparkles and snowflakes. That's what it was like when we were invited to partake of s'mores on the beach, that popular North American tradition of roasting marshmallows over a campfire and sandwiching them with a layer of chocolate between two graham crackers. We sat in deck chairs arranged in circles around the fire, watching the sun go down over the Pacific and feeling that everything was good about the world.
Degustation At Manzanilla Restaurant, Ensenada, Mexico
We were off to a good start with the best margarita I've tasted – made with freshly squeezed juice rather than pre-mixes. Then it was on to a 6-course tasting menu of mostly seafood (fish, mussels, oysters, clams, abalone), all prepared with flair and creativity. This is modern Mexican cooking, drawing on Mediterranean and Asian influences just as in Oz, but combining them seamlessly with Mexican flavours. Grilled baby clam comes with Gorgonzola cheese, for example, while the Quail carnitas are in grajillo sauce and the Yellowtail (catch of the day) comes with black bean puree and green tomatoes. Manzanilla is in perhaps the most understated part of Ensenada (in the port area, with no other night life around), but that hasn't stopped it from being named in the top 50 of restaurants in Mexico. It is managed by chefs Benito Molina and Solange Muris, who regularly appear on Mexican TV and are dead keen on local and organic.
Day Of The Dead At Dulce Patria, Mexico City
My trip to Mexico City fell in the same month as Día de Muertos, or Day of the Dead, when Mexicans gather to remember friends and family who have died. There were elements of this ritual everywhere, including on the menu at Dulce Patria, listed in the 50 Best Restaurants in Latin America. Chef Martha Ortiz won me over with her colourful, creative food – was she channeling that great Mexican female artist, Frida Kahlo? In a nod to the Day of the Dead, there were black tortillas among the appetisers, black ceviche for the entrée, and a black skull on the dessert plate. The grand finale was a mini ferris wheel of Mexican sweets, but the dish that really stole the show was the beef chichilo with Oaxaca-style mole (see picture above; all totally edible, the decoration made from powdered orange and purple sweet potato). Ortiz will open a Mexican restaurant at the InterContinental Park Lane in London in early 2017. Put it on your wish list.
If you liked our Top Food Experiences of 2016, you might also like to check out our Top Travel Experiences of 2016.