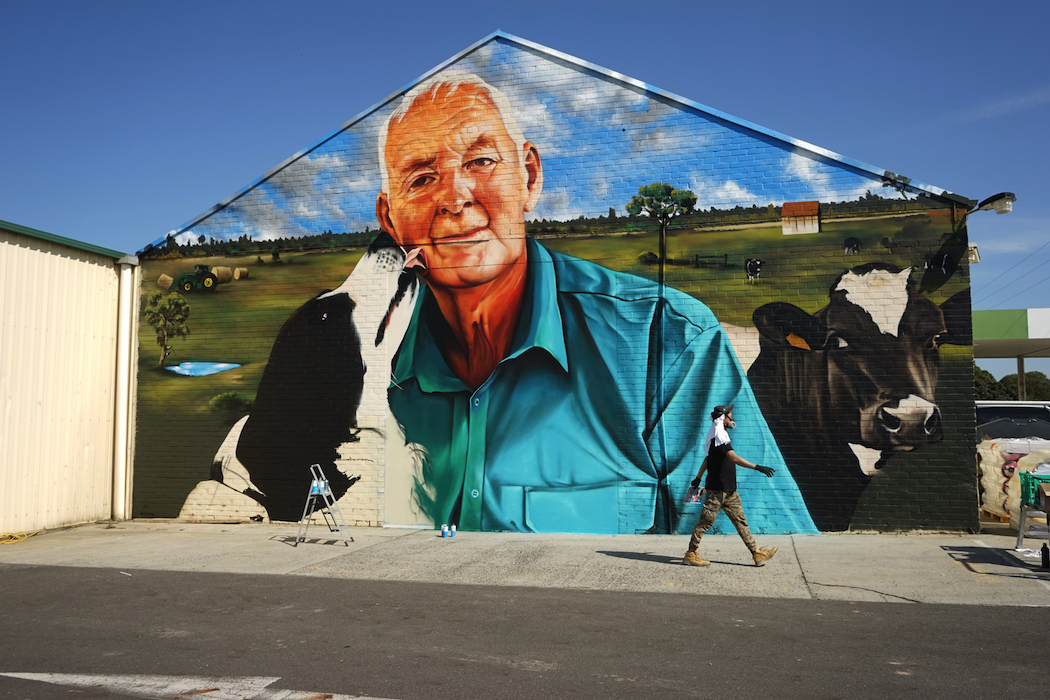 Like many places in regional Australia, Gippsland is doing it tough. Ongoing drought led to the dreadful bushfires, reducing visitor numbers that Gippsland tourist towns rely upon. That was swiftly followed by COVID-19 travel restrictions, bringing international and domestic tourism to a screaming halt.
But one Gippsland town is determined to emerge stronger. The community of Yarram has created a vibrant display of its local history and culture that will welcome visitors when they can return. Over five weeks, blank walls around the town were transformed with 12 colourful murals honouring those who made their mark in the history of the region, and those who continue to shape the town today.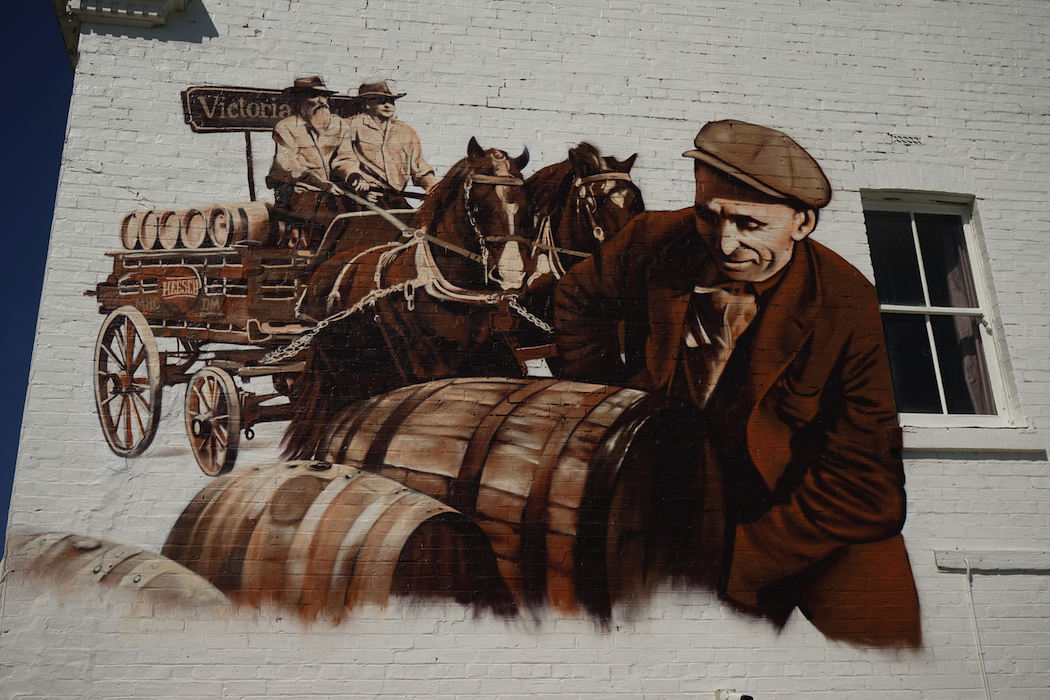 The murals were painted in March by world-renowned street and silo artist Heesco Khosnaran in a project quaintly called "Heescotown". The project was the brainchild of local resident Eric Greenaway and co-ordinated and documented by film-makers and owners of The Bull Bar, Anne and Wayne Tindall.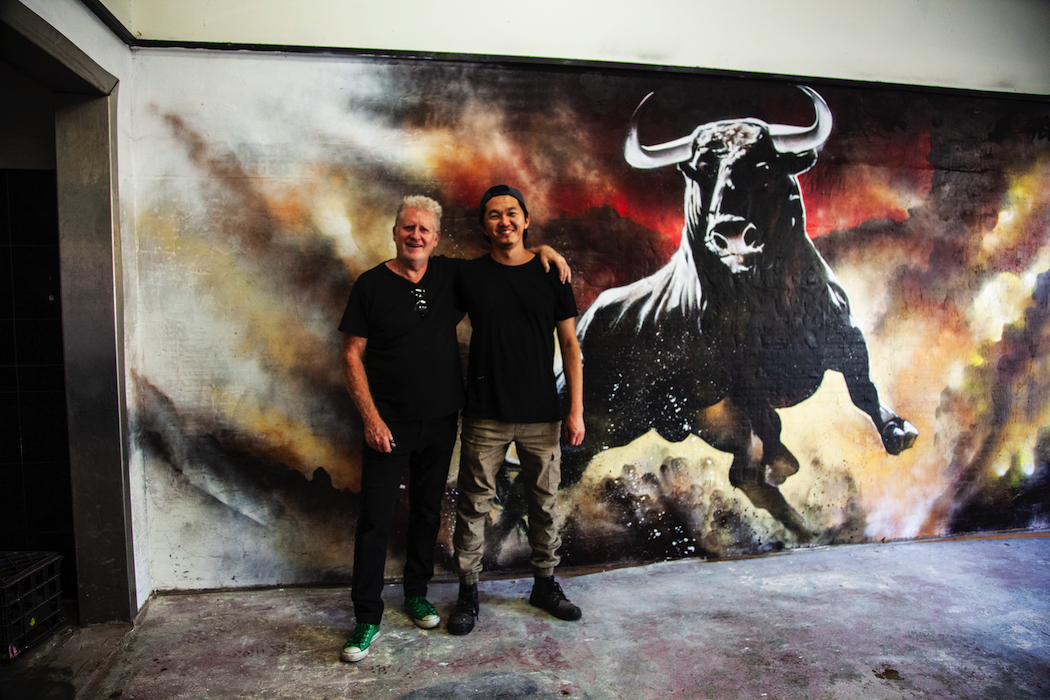 Mural locations include the prominent walls of MG Trading and the Federal Coffee Palace at each end of the town, the iconic Alberton Pub, The Ship Inn and the bold new Bull Bar. Murals can be found on the following local businesses:
• Alberton Hotel, 53 Turnbull St, Alberton
• Brown Wigg, 191 Commercial Rd, Yarram
• Bull Bar & Gallery, 258 Commercial Rd, Yarram
• Drakefords, 259 Commercial Rd, Yarram
• Federal Coffee Palace, 305 Commercial Rd, Yarram
• Beta Electronics, 262 Commercial Rd, Yarram
• MG Trading, 39 Commercial Rd, Yarram
• Ship Inn, 480 Commercial Rd, Yarram (two murals)
• Wynnes Building, Yarram
• Yarram Bakery, 222 Commercial Rd, Yarram
• Yarram Golf Course, 42 Golf Links Rd, Yarram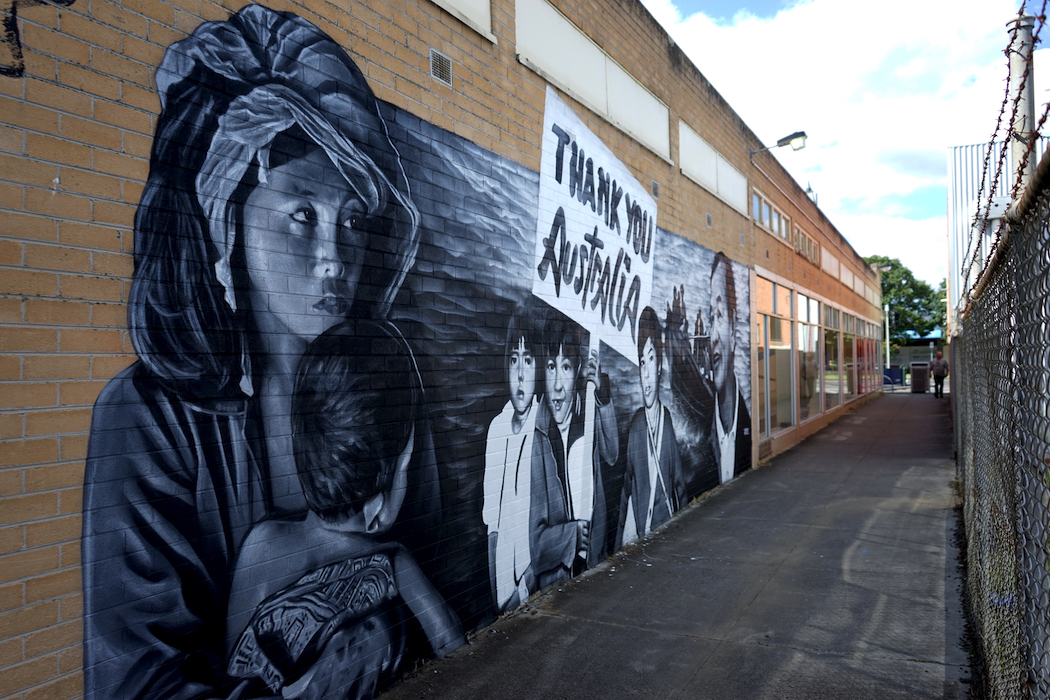 Yarram is 2½ hours' drive south-east of Melbourne and a great base from which to explore the cool temperate rainforest of Tarra Bulga National Park, the historic fishing village of Port Albert, the highest single-span falls in Victoria, Agnes Falls, and the start of the world's second-longest uninterrupted beach, 90 Mile Beach.
With the addition of this colourful street art, there is now even more reason to visit this quintessential Aussie town once restrictions are lifted, so we can help get Australia's tourism and hospitality industries back on their feet.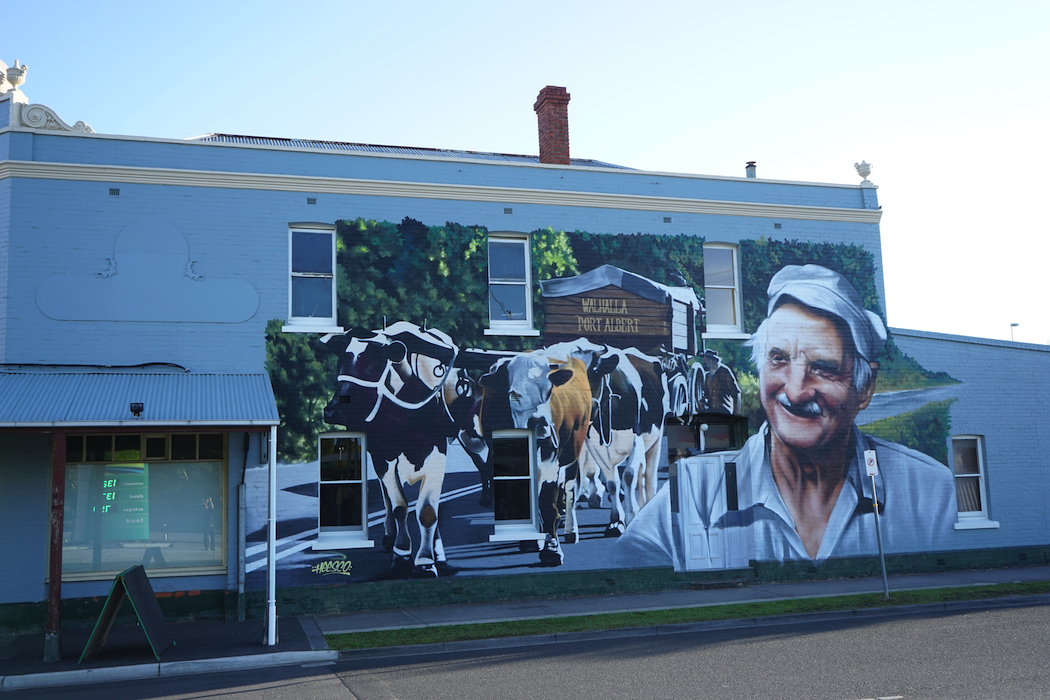 Photos supplied by Destination Gippsland.