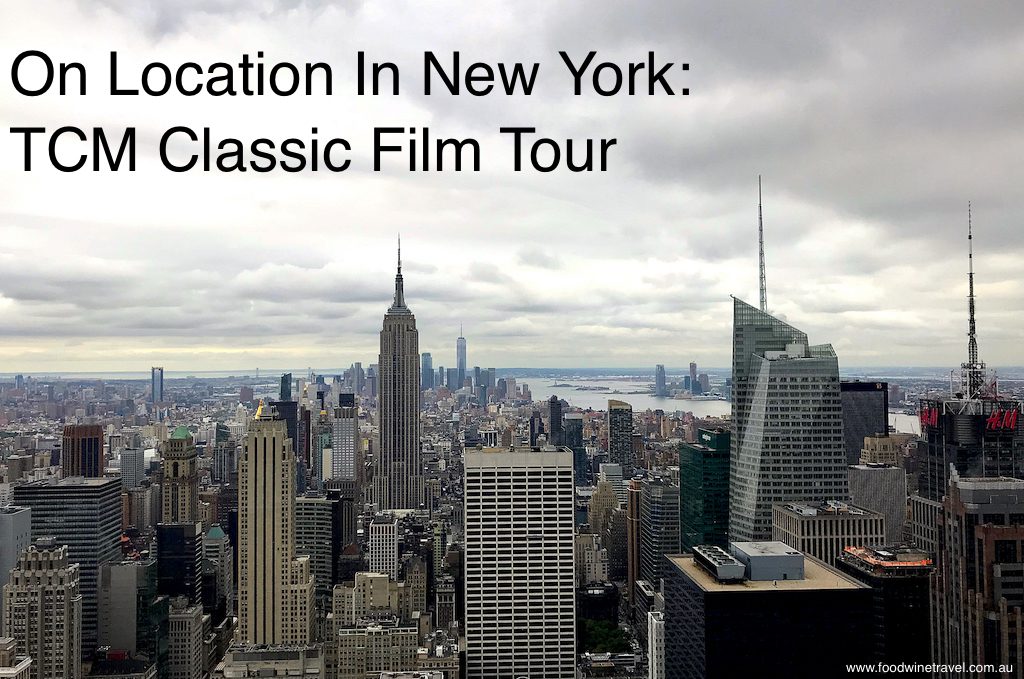 On the Town, the 1949 MGM musical starring Gene Kelly and Frank Sinatra, was the first musical shot on location all around New York by a major movie company. Gene Kelly's insistence on the New York locations won out against Louis B. Mayer who thought that the sets of New York in Hollywood's backlot were good enough.
The award-winning movie remains a classic to this day and is rated among the 20 best musicals of all time. The story concerns three sailors on 24-hour shore leave who decide to see as much of New York as they can in that one day.
This movie kicks off the TCM Classic Film Tour with On Location Tours. It sets the theme by doing what Gene Kelly, Frank Sinatra and Jules Munshin set out to do, only with location filming sites around Manhattan as the focus.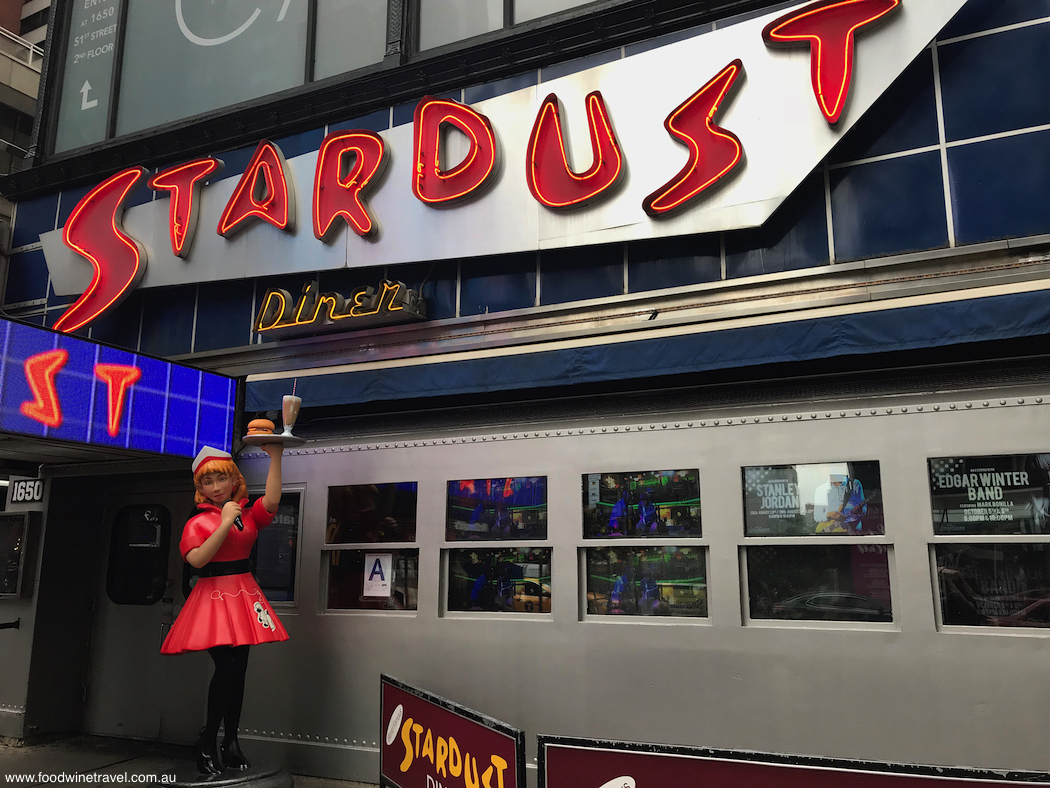 A very comfortable bus picks you up near the corner of 51st and Broadway for a three-hour tour, visiting over 60 of those sites and showing clips from the movies that were filmed there. Our guide, Sarah, kept us entertained with some witty and knowledgeable commentary and got us racking our brains and eager to win a prize with lots of movie trivia.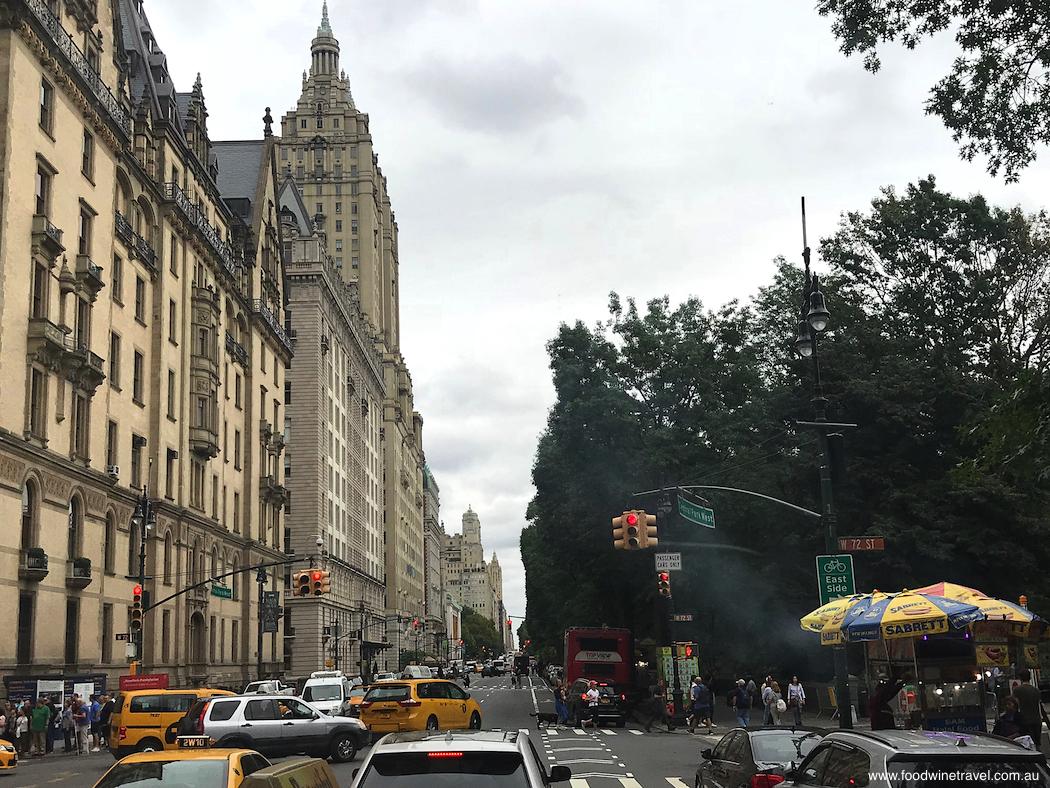 We've grown up with movies set in the Big Apple, but unless we are born and bred in New York, we may not have realized what the backgrounds were or the significance of particular locations. Ghostbusters, Three Men and a Baby, West Side Story, Hannah and Her Sisters, Breakfast at Tiffany's, Midnight Cowboy, Manhattan, The French Connection and many, many more movies are featured in this tour.
In fact, the movie industry in America started in New York and in the early 1900s that's where all the movie studios were, although as our guide Sarah told us, California has more sunshine and you need good light for movies. Thomas Edison's exclusive patent on lighting equipment in New York also made shooting there very expensive.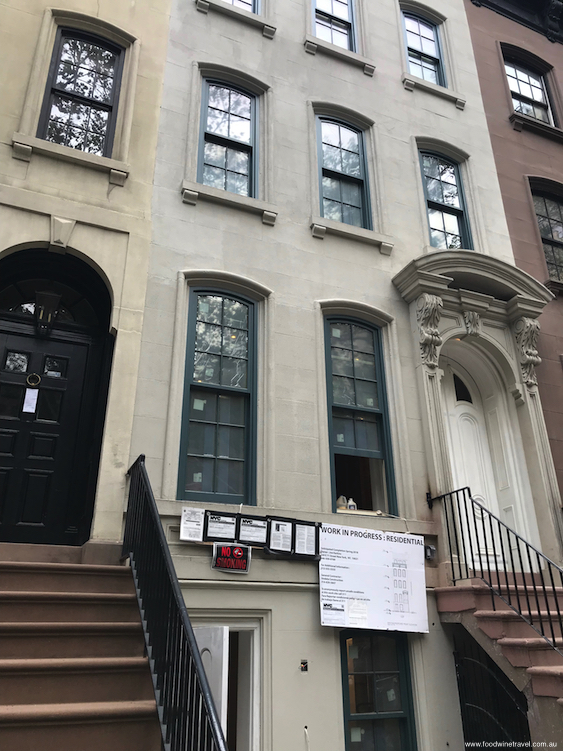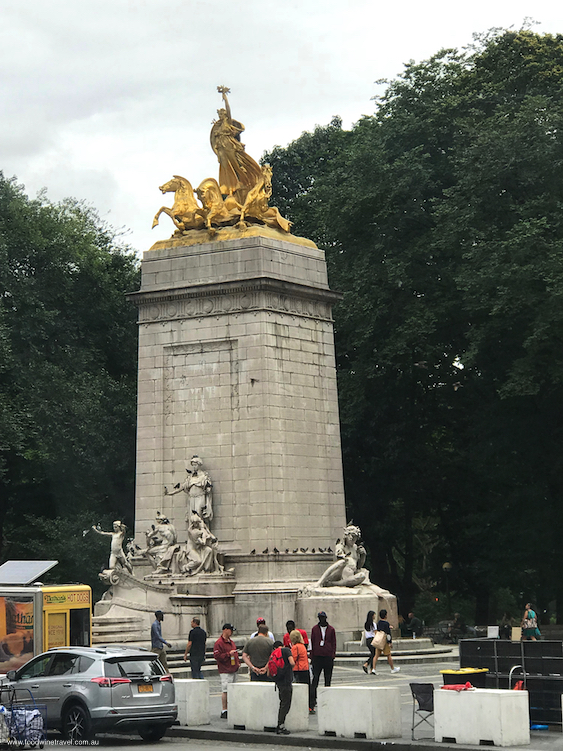 Apart from film locations we also visited some famous landmarks and sites where movie stars lived and died in film and in real life. The iconic Apthorp Building with its black and gold gates was where Meryl Streep lived in Heartburn and the Art Deco style General Electric building and the Waldorf Astoria are forever synonymous with the Manhattan landscape.
The Ansonia Hotel on the Upper West Side once had a small farm on the roof, supplying fresh eggs to the tenants and had a special elevator to take cows up to the roof. The Dakota building featured in Rosemary's Baby, was home to Lauren Bacall for many years and sadly it was also outside this building that John Lennon was fatally shot.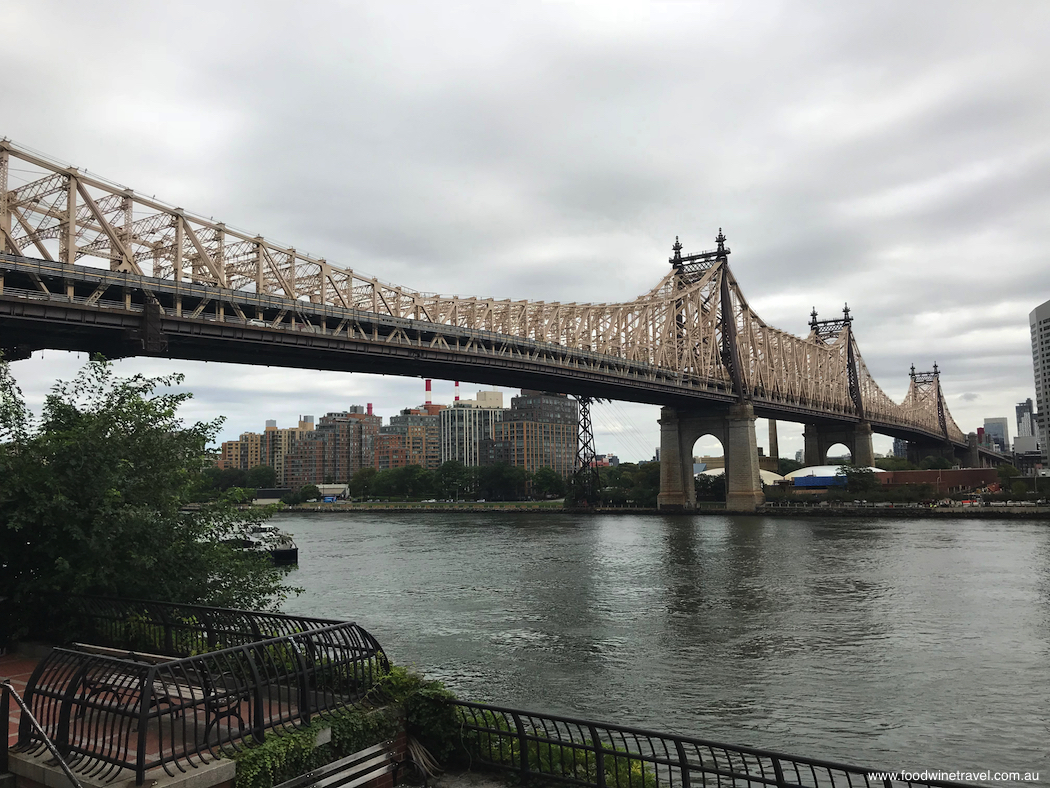 Our guide Sarah points out that there are many film locations that have either changed or no longer exist since the original shooting. Many movies, such as West Side Story, Serpico and Moonstruck were filmed where the Lincoln Center now stands. She tells us that, in a way, the movies help preserve the city's history. "They become artefacts," she says.
But many things in New York never change and Central Park for instance has been the scene of many movies, with the Tavern on the Green restaurant featured in a number of movies including the Eddie Duchin Story (the movie that brought Tyrone Power to stardom) and Central Park ice skating featuring in scenes from Love Story and Breakfast at Tiffany's.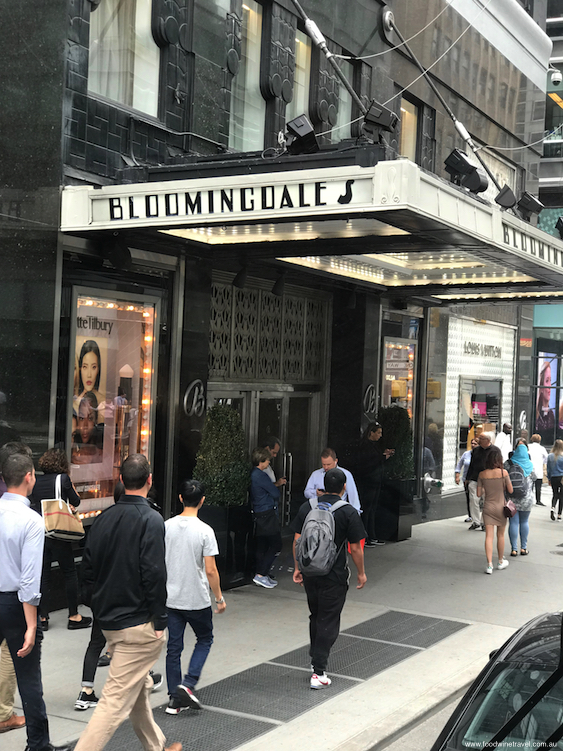 On the western corner of the park, Ma and Pa Kettle walked around the bronze statue at Columbus Circle in the 1950 movie Ma and Pa Kettle Go to Town. You can compare that scene with today's traffic mayhem around Columbus Circle, 60 years later.
All through this tour I couldn't help but keep singing (to myself, don't worry) the refrain from On the Town:
"New York, New York, It's a wonderful town
The Bronx is up and The Battery's down
The people ride in a hole in the ground"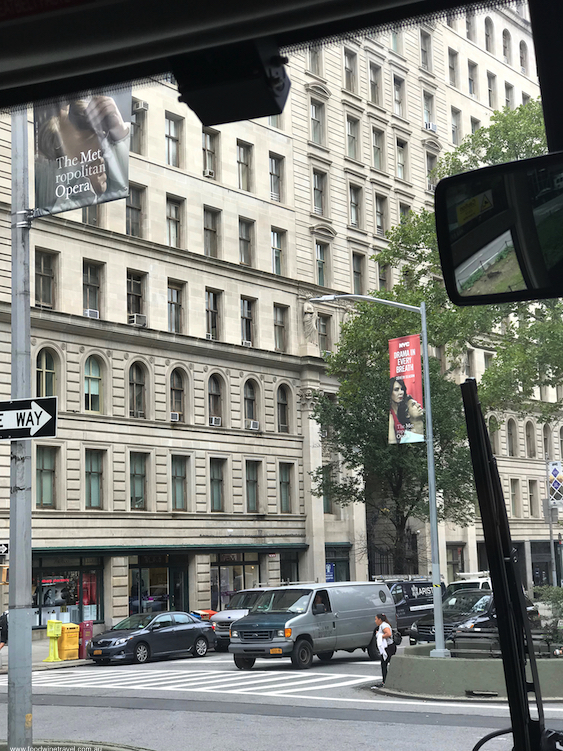 The movie was adapted from a Broadway musical with a score by Leonard Bernstein. Some of the songs were rewritten for the movie and as a result of the Hayes Code censorship rules the word 'wonderful' was substituted for the word 'helluva'. In Manhattan, there's a scene where Woody Allen sits on a park bench near the 59th Street Bridge and says, "This is really a great city". I'd suggest that he may have been feeling even more groovy and made 'the morning last', if he had said, "It's a helluva town".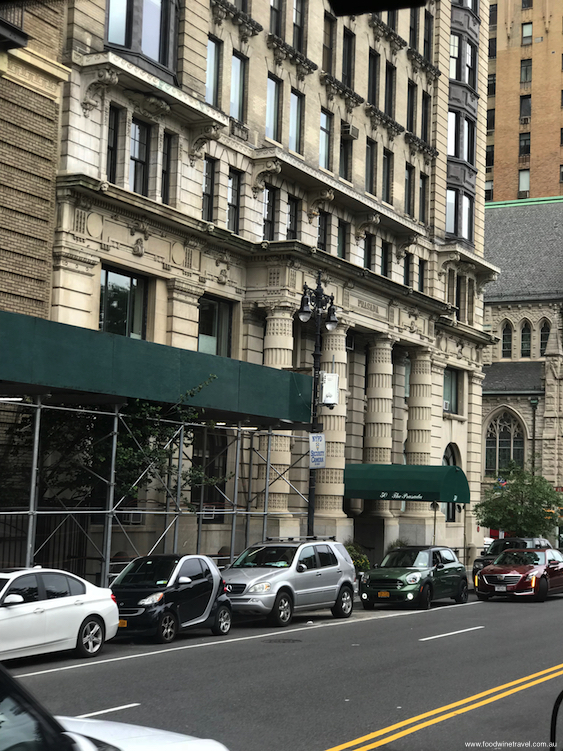 In this area, Sutton Square was home to Marilyn Monroe and Greta Garbo and with houses now selling for $20-40 million it has some of the most expensive real estate in New York. The Bells are Ringing with Dean Martin and Judy Holliday also features a scene filmed in Sutton Square. If your budget doesn't stretch that far, you might like to know that the house on 71st Street which was Audrey Hepburn's abode in Breakfast at Tiffany's recently sold for only $8 million. At that location Sarah tells us another fascinating bit of trivia. Although Audrey Hepburn tried for two weeks to learn to do that wolf whistle, in the end it had to be dubbed.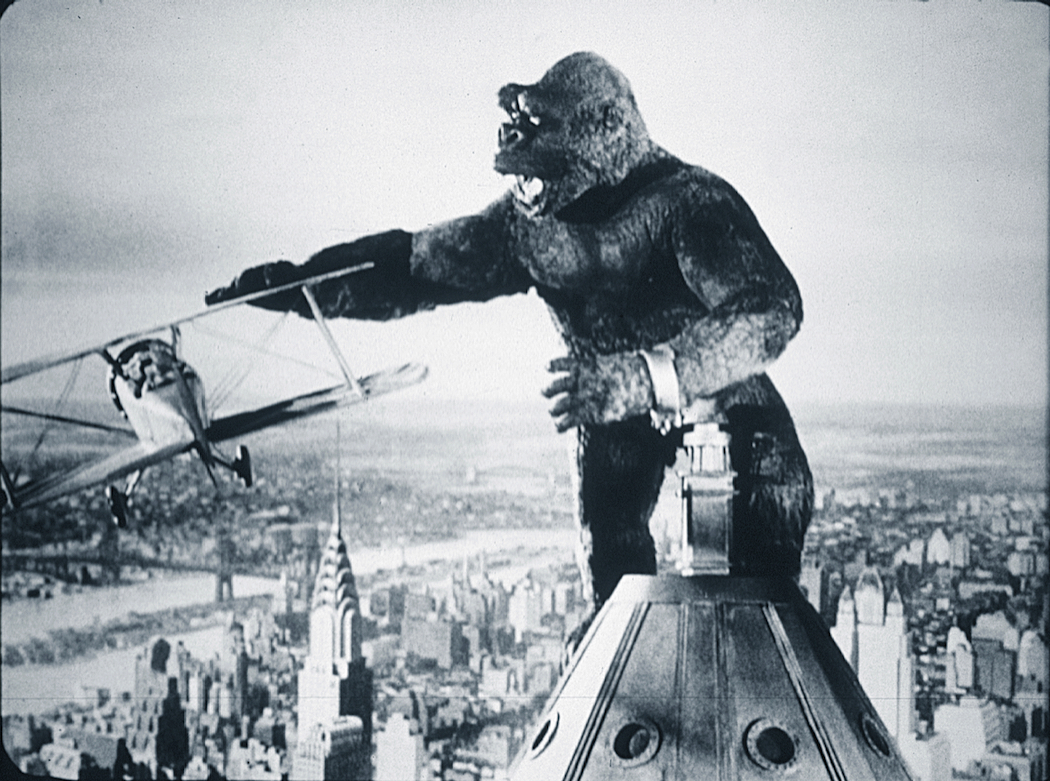 Among many highlights on this tour, one of my favourites was a stop at Zabar's on the Upper West Side. The bus stops here so that you can explore the grocery store, deli and café. It's an absolute institution in New York with food from all around the world. If you happen to be a foodie who also like movies, this is your Nirvana. Both Manhattan and You've Got Mail contain scenes filmed at Zabar's and if you happen to be a fan of You've Got Mail, you may like to know that there's no cash-only line anymore, but it used to be aisle 8.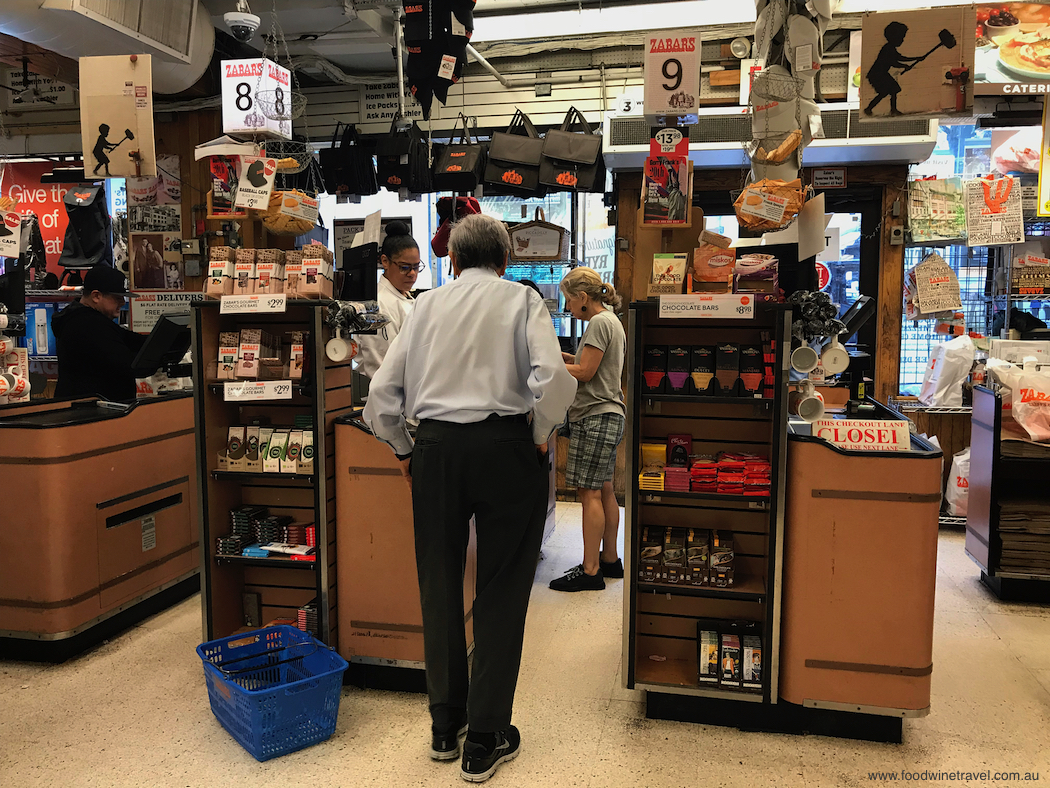 My other absolute favourite highlight is on Lexington Avenue between 52nd and 53rd Streets. You may not have seen the movie The Seven Year Itch but you certainly have seen the iconic movie image of Marilyn Monroe standing over the subway grate as her skirt flies up around her. The shooting of the scene on location was used as a promotion for the movie, but such a noisy crowd turned up to watch that the shot was unusable and was recreated in the studio.
As a matter of interest, the scene in the movie occurs just after Marilyn and Tom Ewell have left a cinema showing Creature from the Black Lagoon. Standing over the grate, Marilyn says that the breeze as trains pass is "delicious" and doesn't appear to be worried that any creatures may also come out of the grate. Today there is no sign or plaque to mark the spot but our guide Sarah knew exactly where it was. Two men were standing next to the grate talking, totally oblivious to the fact that history was made there in 1954.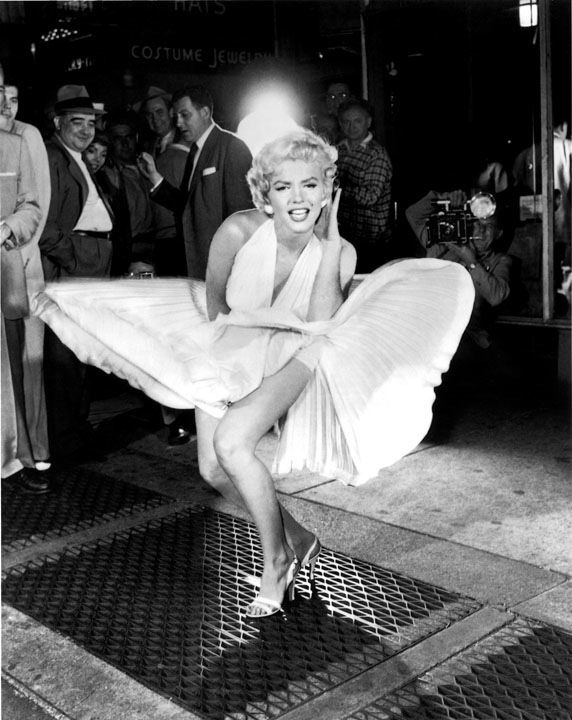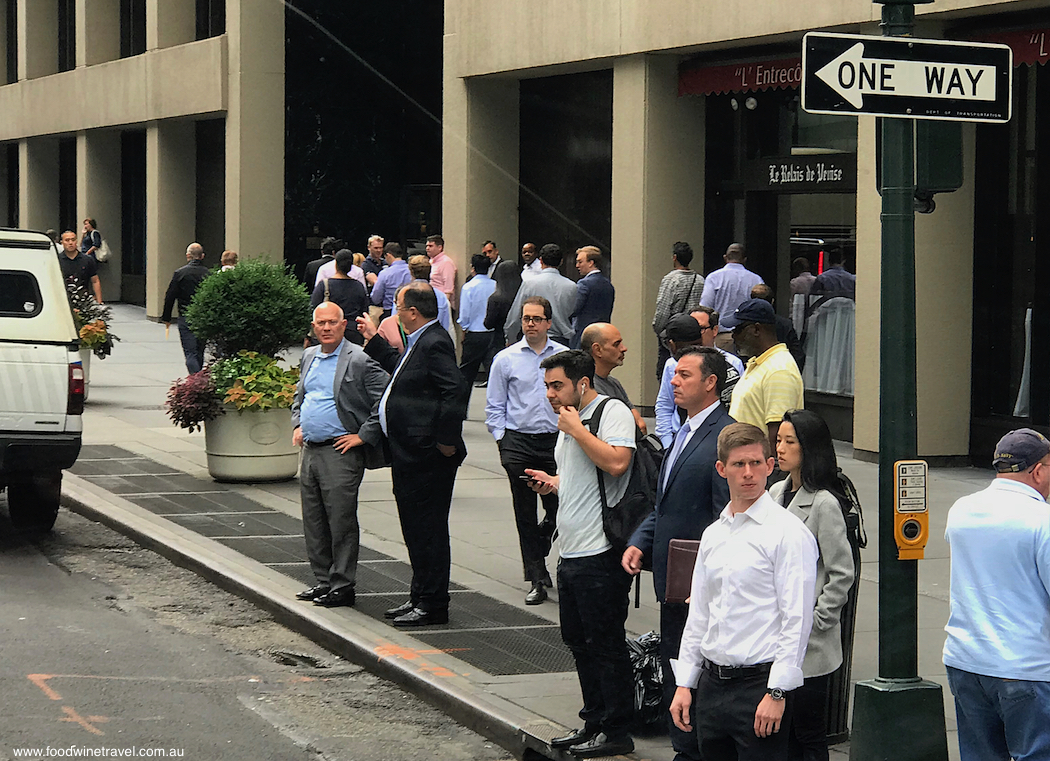 The tour concludes at Grand Central Station, an architectural wonder as well as the bustling center of train travel for New York. This station was also the background for a number of movies, including Superman and that fabulous Hitchcock tale of mistaken identity, North by North West. I decided that I'd definitely have to watch these movies again, as well as pick up on a lot of others that will now have special significance. This tour is a great way to see New York. The classic movie connection immerses you in both the history and the ethos of the city.
The Naked City was originally a 1947 movie attributed with bringing movies back to New York. It was also made into a long running TV series, shot at various locations around the city. The famous sign off for the show was, "There are eight million stories in the Naked City. This has been one of them." You'll probably hear most of those stories on your TCM Classic Film Tour.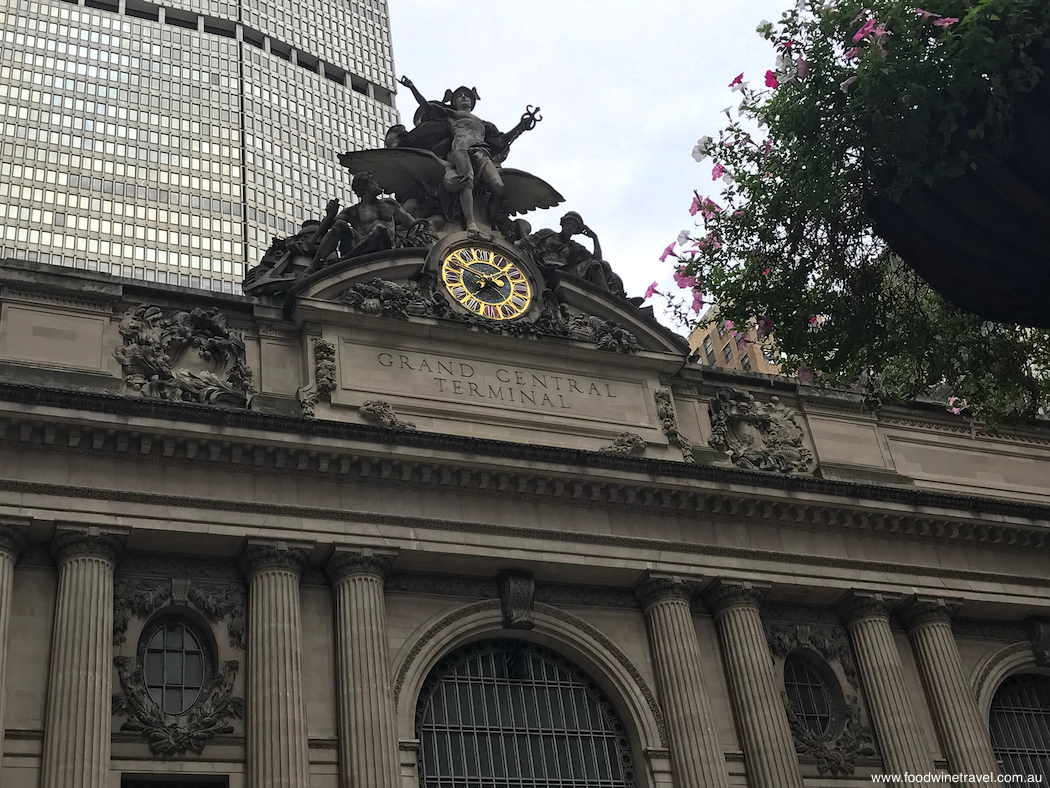 If you go:
On Location Tours offers a great range of TV and movie tours in New York and Boston. The TCM Classic Film Tour that we did showcases more than 60 filming locations from Turner Classic Movies (TCM). The 3-hour tour offers a great view of Manhattan from a comfortable air-conditioned bus with restroom. There are a few stops along the way so that you can take photos, and lots of film clips and a huge amount of information and trivia to keep you entertained.
Cost: Adults USD $56, children USD $40, children under 5 free (although personally we think it might be hard to keep littlies amused for the whole 3 hours)
Availability: Saturdays at 10:30 am
Tel: +1 (212) 683 2027
www.onlocationtours.com
Christine and Maurie were guests of On Location Tours. All photos by Christine Salins ©FoodWineTravel except where indicated.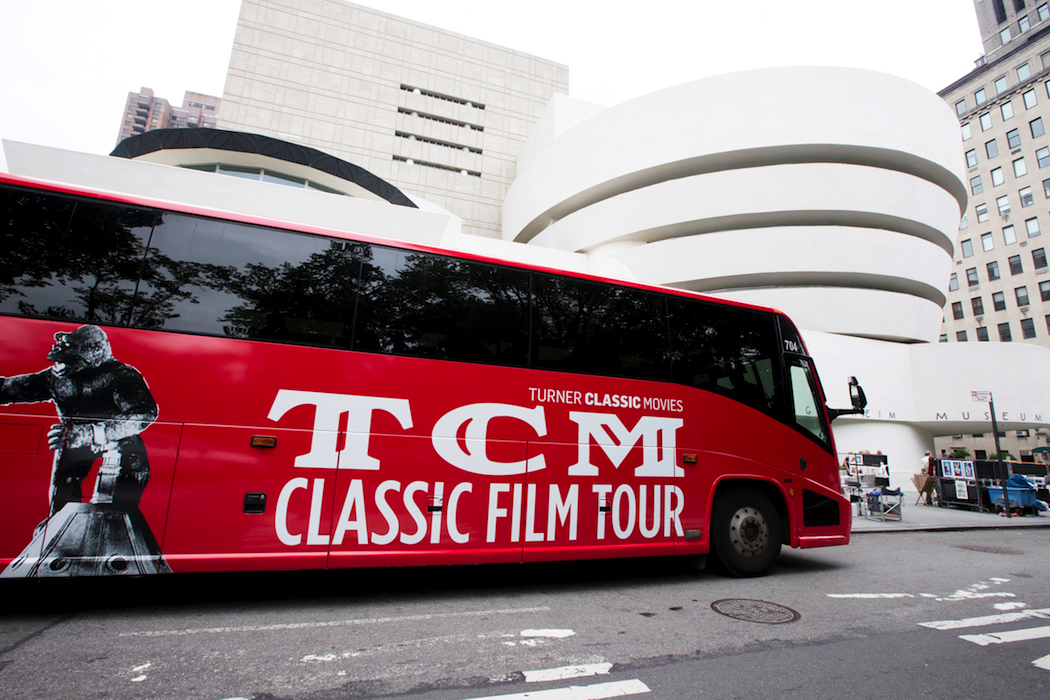 See what movies the Empire State Building has featured in.
Read how an unmarked and unloved Manhattan subway grate created one of the most iconic images in American cinema.