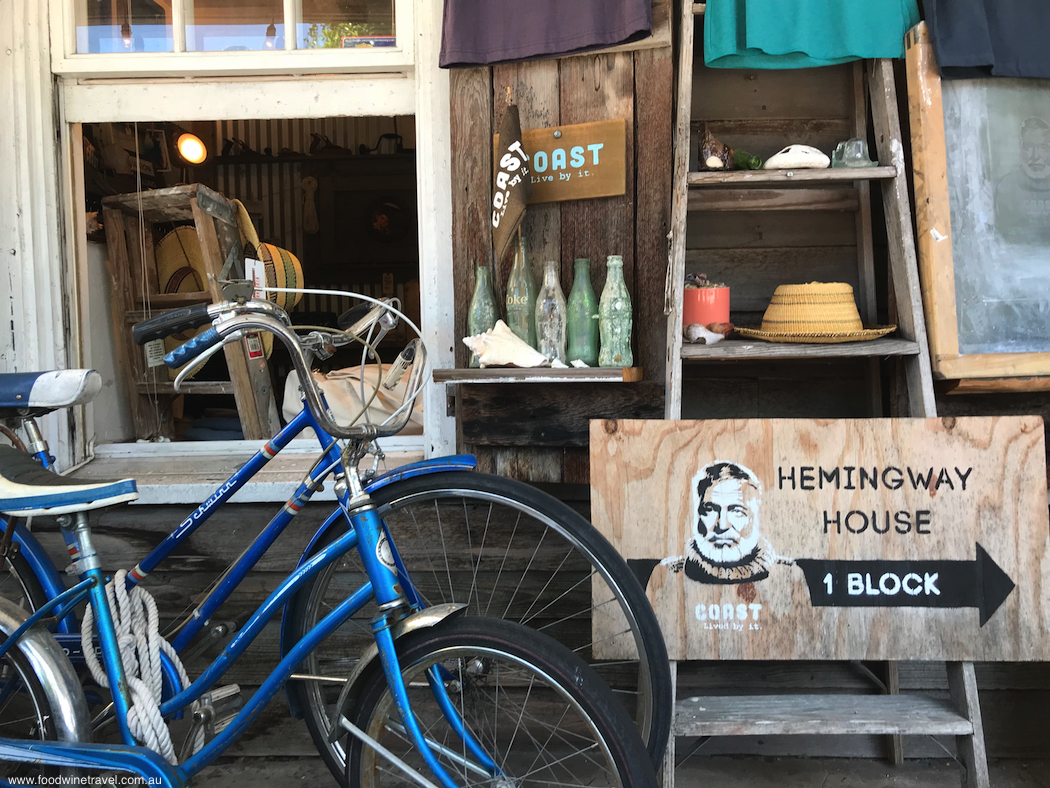 In May 1960, about a year after the Cuban revolution, Fidel Castro entered the Ernest Hemingway Billfish Tournament in Havana and won it. The event, which continues to this day, was named after Hemingway in 1950. Hemingway himself won it three times. There is some debate about Fidel's fishing ability and consequently some scepticism that Fidel's 1960 win was legitimate. Che Guevara also competed but there seems to be general agreement that his fishing ability was poor and I don't know if he actually caught anything at all.
What is really significant about this event is that Hemingway presented Fidel with the trophy and it was the first and last time that the two men met. Fidel is reported to have said he was 'a novice at fishing' and Hemingway is reported to have replied that he was 'a lucky novice'. There does not appear to be any existential meaning to this conversation, but I would suggest that Fidel hooked more than just a marlin.
Many people are under the impression that Fidel and Ernest had met often and had numerous discussions, mainly because many photographs of that one meeting abound and can be seen all around Havana. Hemingway lived in Cuba for 20 years, longer than he lived in any other place. Like the lingering smell of fish, the man, his memory and his myth are the lure for thousands of American tourists who now visit Cuba every year. Hemingway wrote seven of his works in Cuba and his time there constitutes a continuing fascination, not just for Americans but for all who see him as a larger than life character who wrote from experience.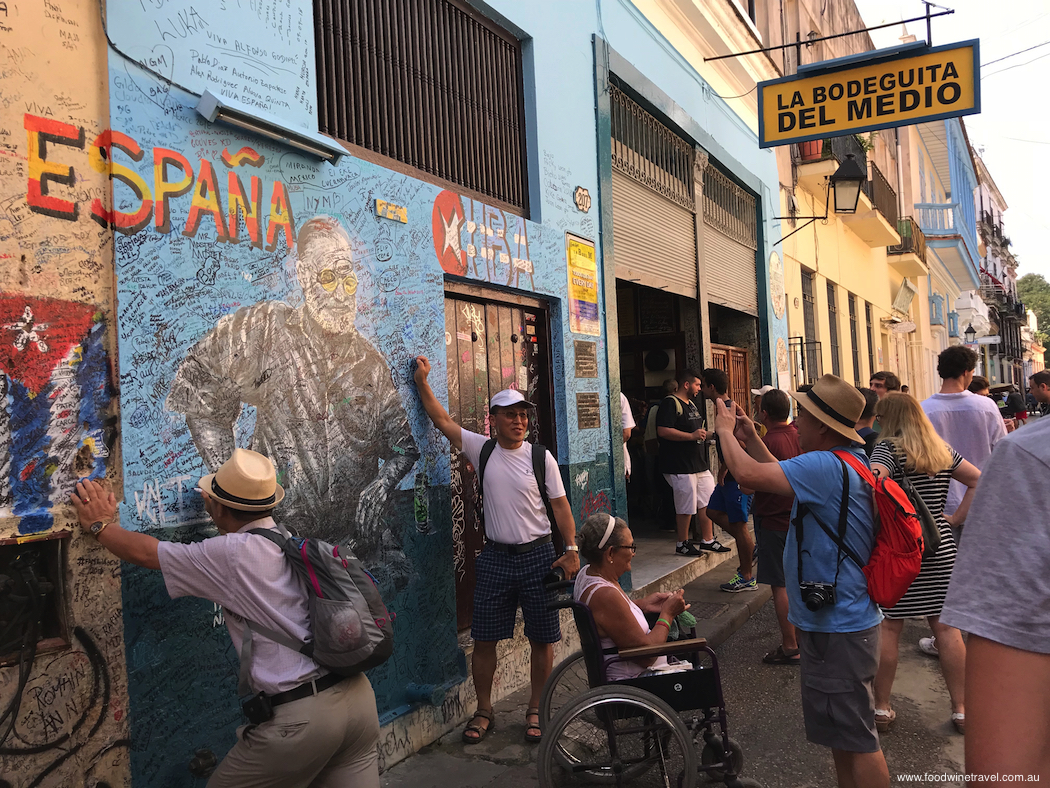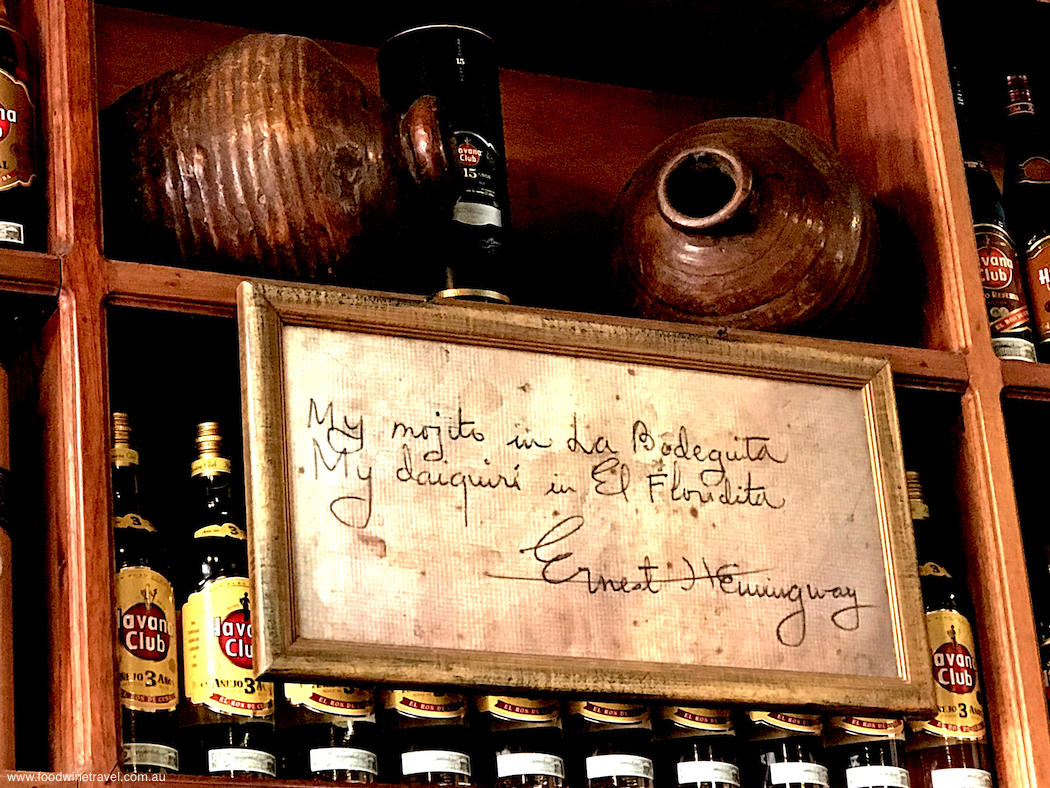 At the Bodeguita del Medio bar in the old town, Hemingway famously wrote on the wall that he got his mojitos there and his daiquiris at the Floridita. His image is on the wall outside the bar and tourists flock there to write on the wall and have a mojito. They must sell thousands of mojitos every day and they are, in fact, quite good, although more expensive than in other Havana bars. A live band plays regularly and the atmosphere in this tiny bar is vibrant, but you won't find many Cubans there – it's just the lure and mystique of Hemingway, and yes, those pictures are on the wall.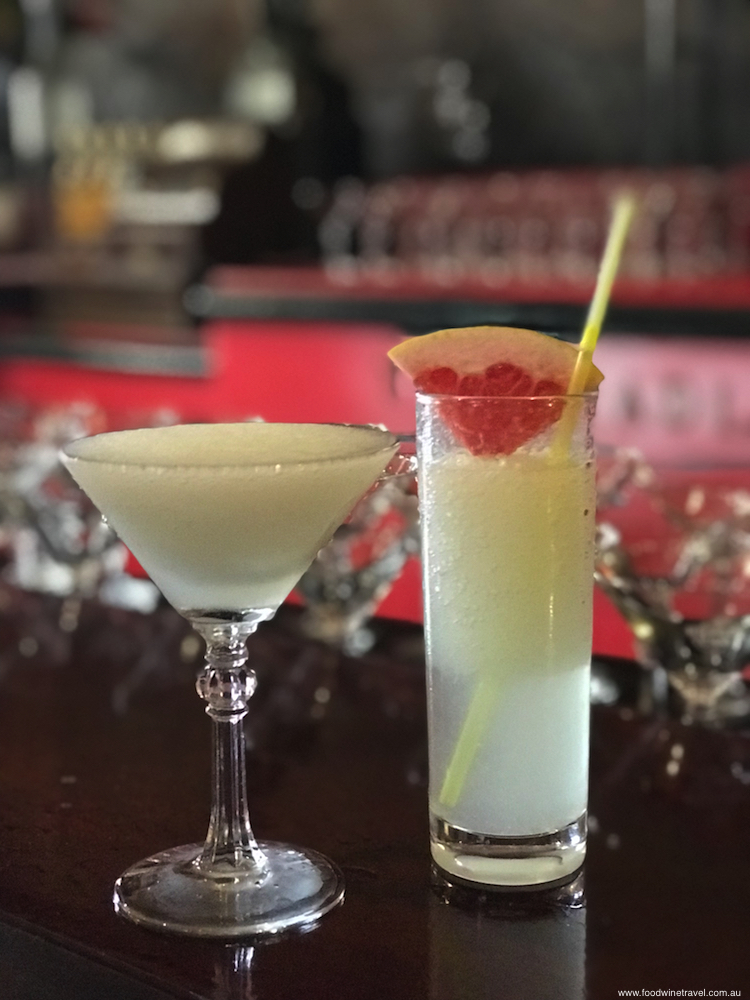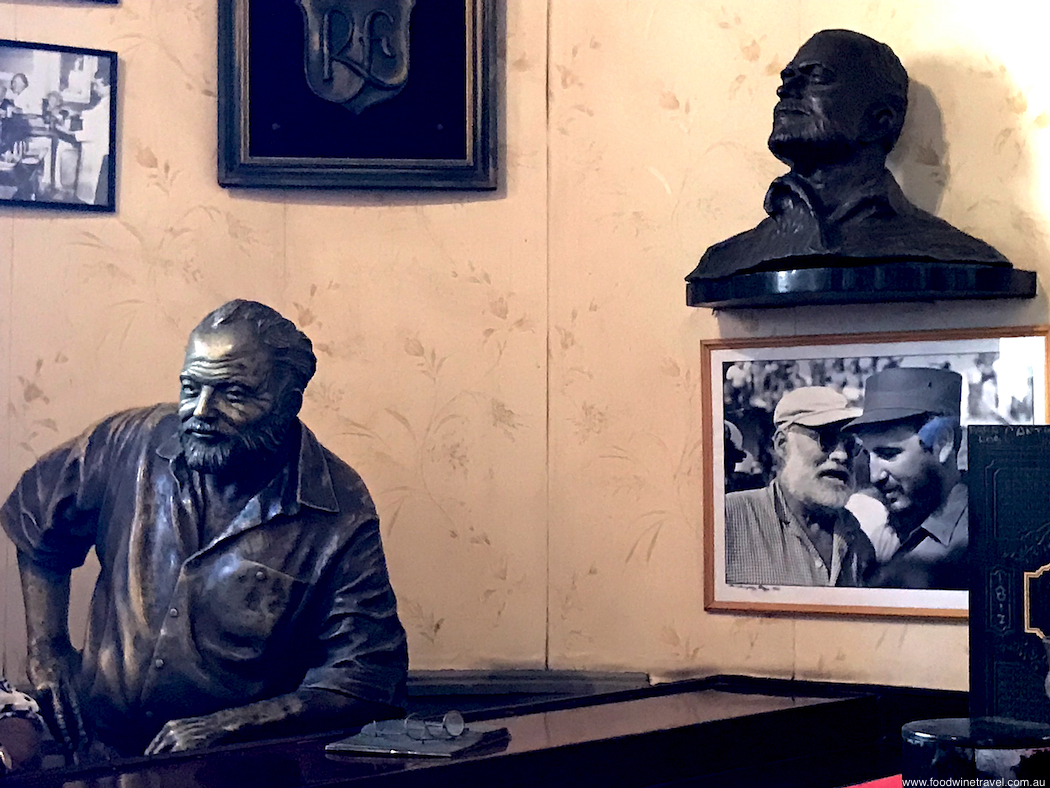 Those pictures are also on the walls at the Floridita, along with a statue of Hemingway in his favourite corner. This bar is bigger and more lavish than the Bodeguita del Medio and the live salsa music certainly makes those daiquiris taste good. Hemingway drank double daiquiris and they added that drink to the menu, calling it the 'Papa Hemingway'. If you can drink 24 of these in one sitting you can emulate the man himself. I didn't see many tourists trying to break Hemingway's record.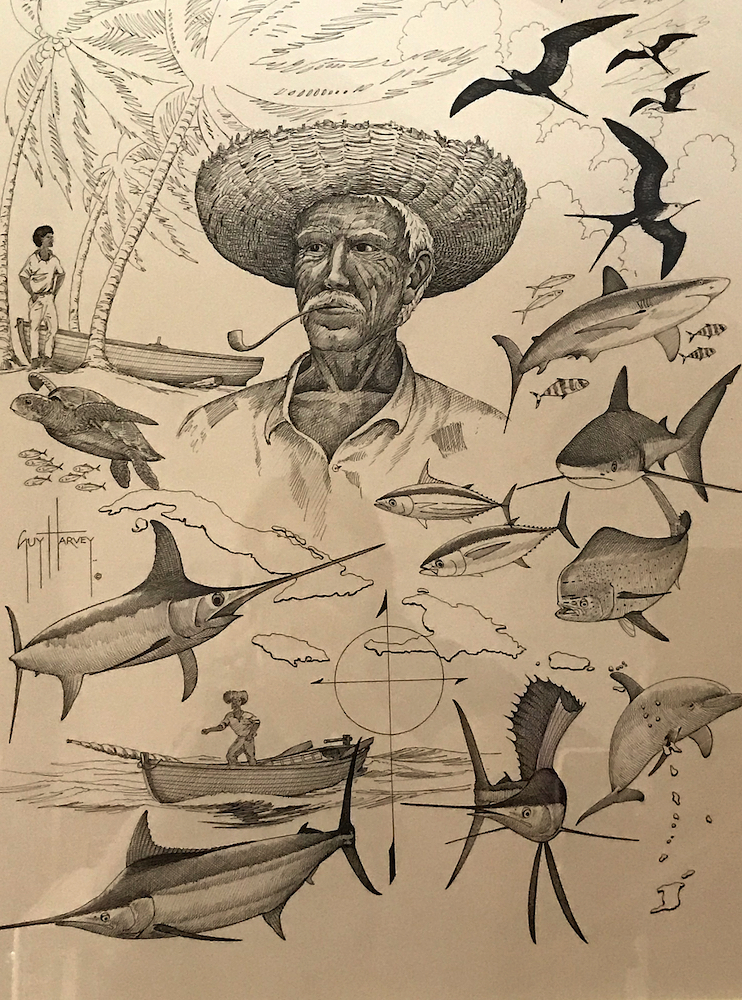 Hemingway and Martha Gellhorn (his third wife) bought a villa, 'Finca Vigia', just outside Havana city in 1940 and Hemingway continued to live there with his fourth wife, Mary Welsh, after he and Gellhorn divorced in 1945. When he died in 1961, the Cuban Government took it over and made it into a museum. The home has become one of the main shore excursions for virtually every American cruise ship that stops in Havana. It is powerful bait for thousands of Americans and others visiting Cuba. Hemingway set off on fishing trips from the town of Cojimar, not far from there, and it was in that town where he met the fisherman who inspired 'The Old Man and the Sea'.  The town has great respect for Hemingway and as a sign of their admiration, the locals melted down their anchors to make a bust of him.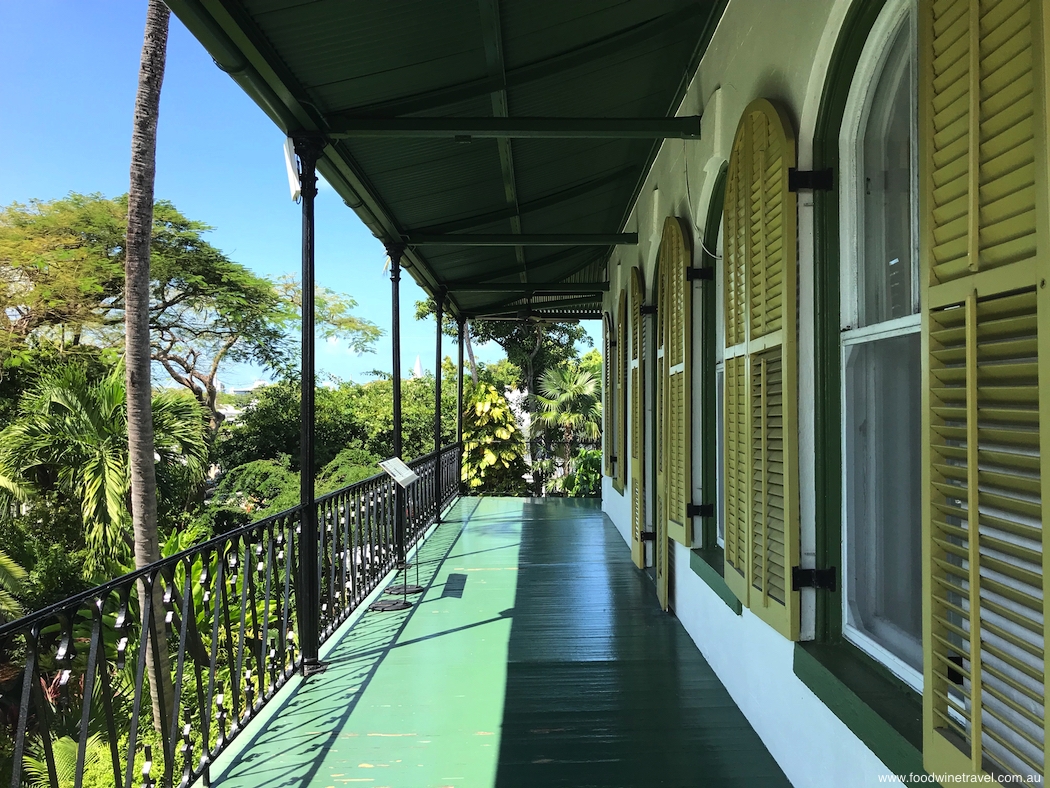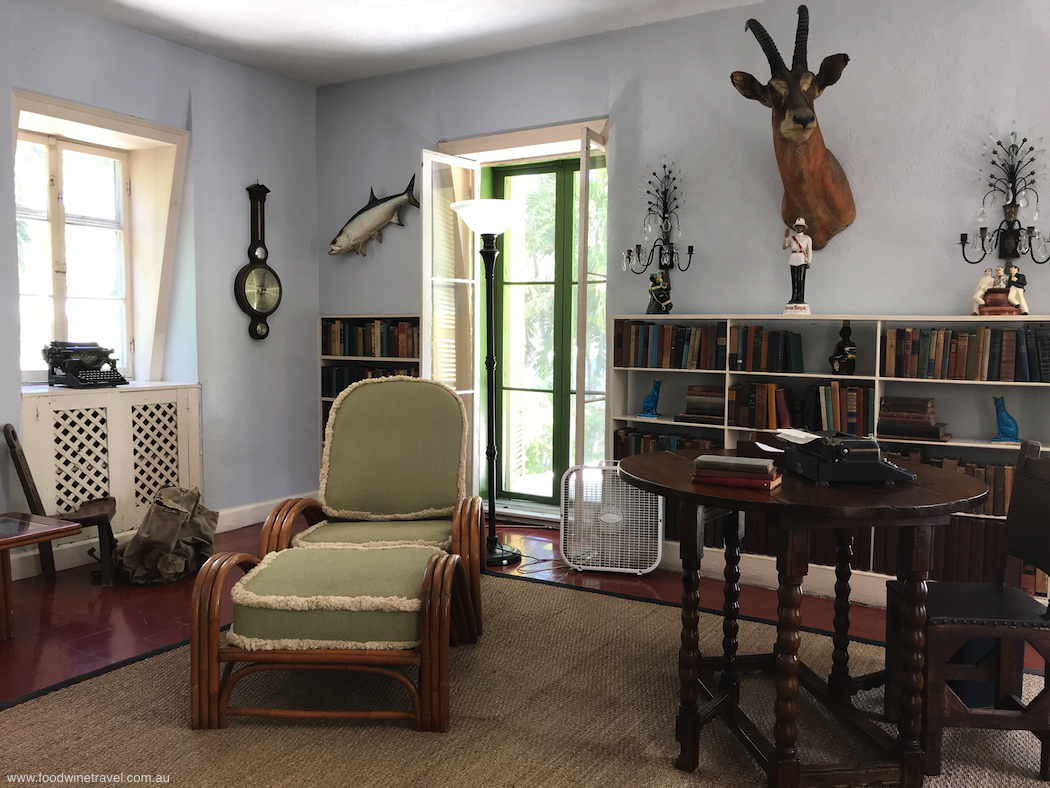 It seems that Castro also had a soft spot for Hemingway and in 1964 he issued a postage stamp with a picture of Hemingway. It is a strange irony that Cuba and the USA both have Hemingway stamps.  You could almost say that Papa Hemingway has a status in Cuba of a lesser god, nothing like Fidel, Che and Camilo, but the point is that he brings in American dollars. But what did Hemingway think of Castro?
The answer to that is more complicated and difficult for most Americans who tend to think rightly that Hemingway was not a communist sympathiser but wrongly that he was 'apolitical'. Hemingway praised Fidel after the 1959 overthrow of the dictator Batista and likewise so did a lot of Americans when in April 1959 on his first trip to the United States, Castro was welcomed as a hero. Hemingway had been a critic of Batista and because of his experiences in the Spanish Civil War was very much opposed to Fascism and authoritarianism.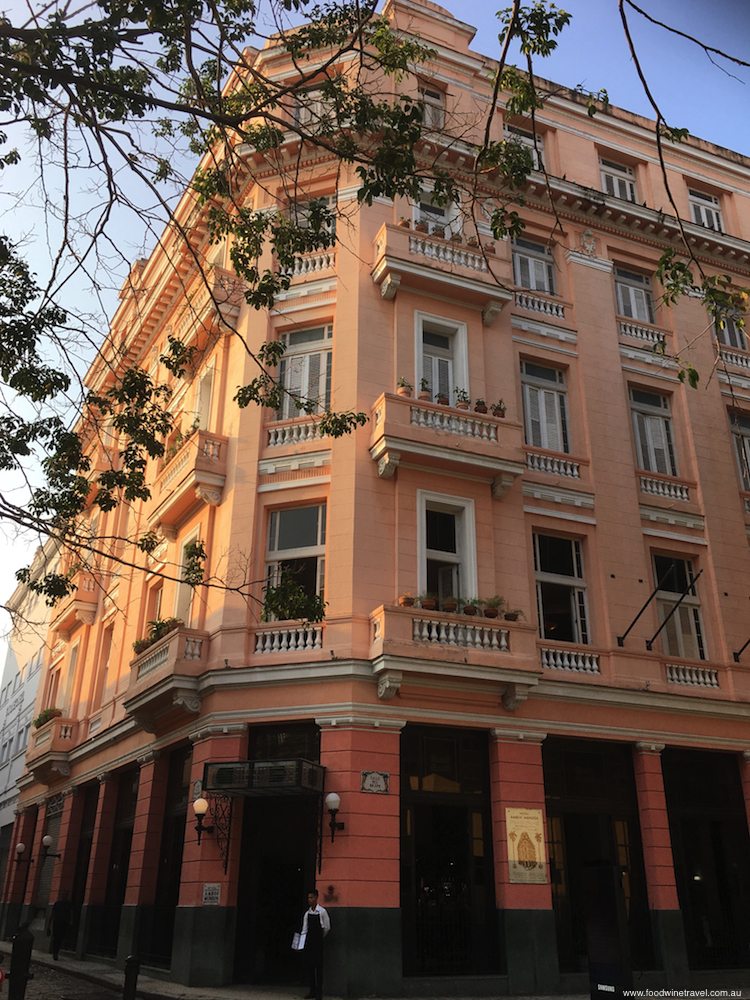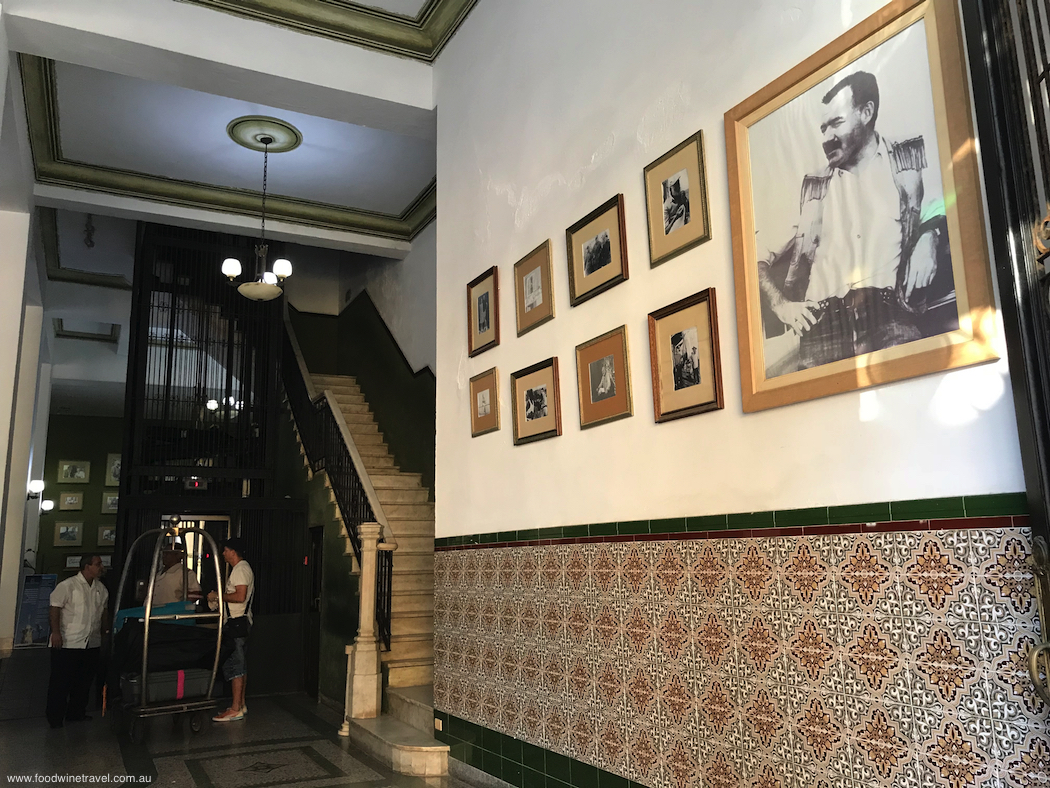 At first the revolution in Cuba was not essentially communist and, interestingly enough, Blas Roca and his Cuban Communist party had initially been supporters of Batista. When Castro became more aligned with the Soviets, relations with the U.S. became bitter and after he started to gaol and eliminate his critics both on the right and the left, Hemingway left Cuba in July 1960. Castro's main critics on the left were the Anarcho-syndicalists who had been heavily involved in overthrowing Batista and had been significantly influential in the reforms of the revolution.
Anarcho-syndicalism had been a major force in Cuba since the 1920s and many anarchists had come to Cuba following the Spanish Civil War. They criticised Castro for becoming too centralised, too Soviet and too authoritarian. They said the biggest threat to the revolution was the Communist Party and in return had their publications shut down and were gaoled, tortured, executed and exiled.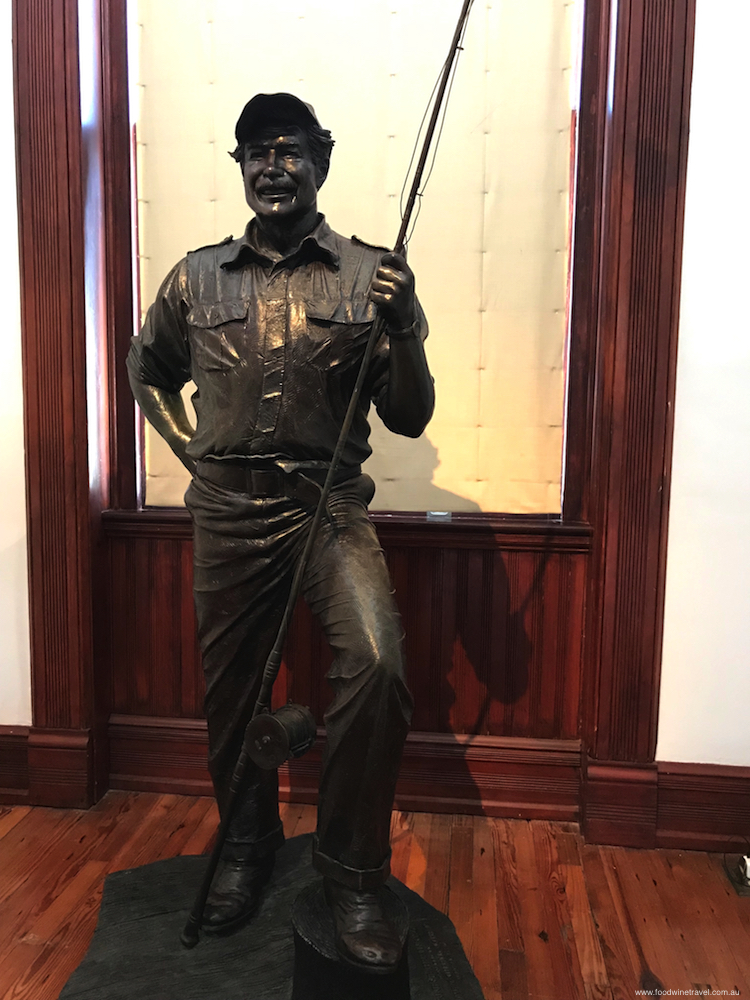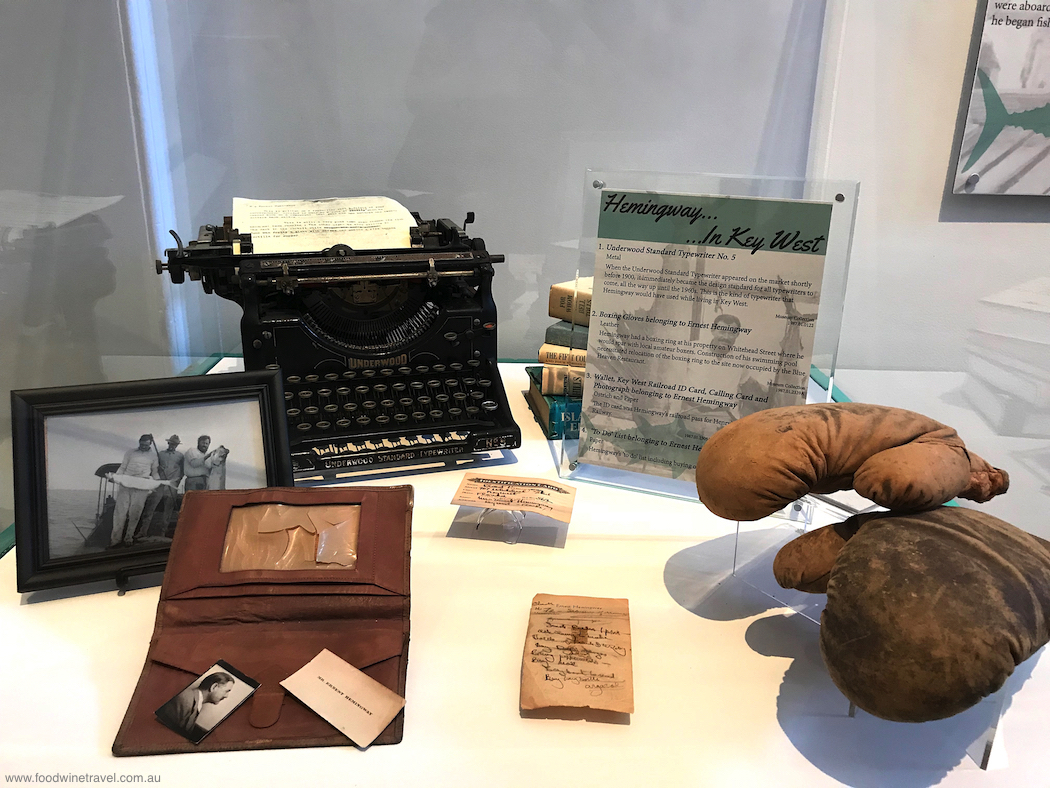 In that criticism, there is a touch of Hemingway, who always supported the underdog and the 'little man'. It is no mystery that Hemingway is a cult-like figure in both Cuba and the United States while Fidel is hated with a passion in America. This hatred is very evident in Little Havana in Miami where the famous ice cream shop Azucar, in Calle Oche, has a flavour called "go to hell Fidel" and people danced in the streets there when he died.
On a visit to the Bay of Pigs Museum in Little Havana we were shown around by Juilio, who at the age of 22, had been part of the CIA-trained brigade in its ill-fated invasion of Cuba in April 1961. He subsequently spent two years in gaol before the survivors were repatriated to America in a deal that cost the U.S. Government the equivalent of $53 million. Juilio certainly didn't like Castro or the Communists but he also called President Kennedy 'a son of a bitch'. He, like many of the Cuban invasion force, thought that Kennedy had set them up for failure and 'sacrificed' them – an interesting attitude when you consider the fate of Kennedy and the conspiracy theories that surround his assassination.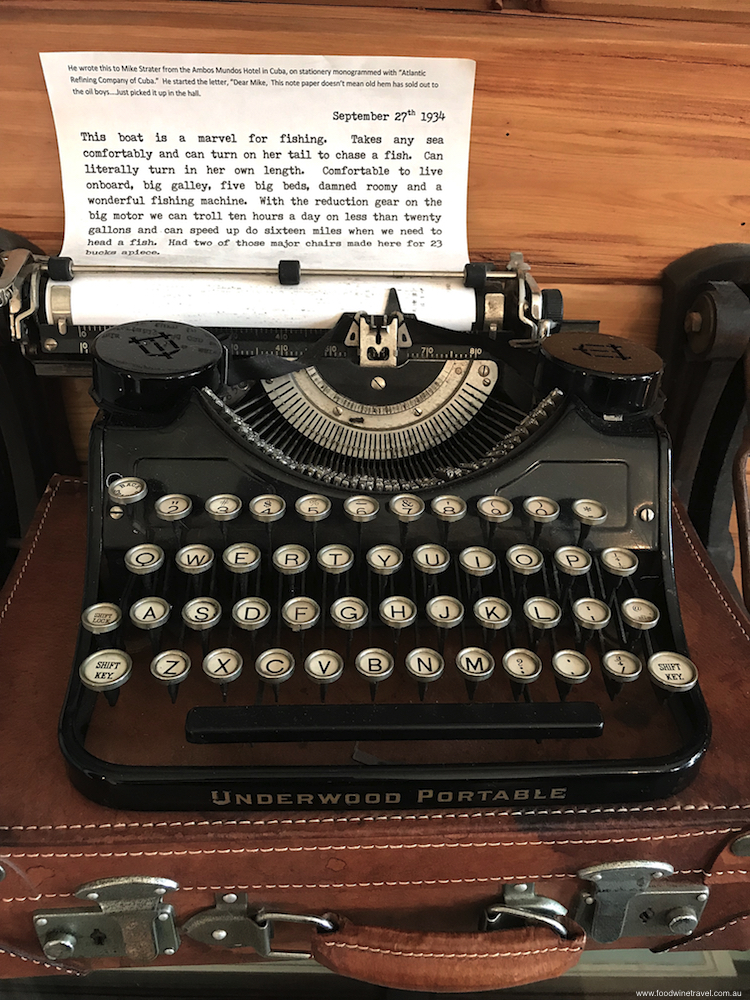 As the saying goes, 'old fishermen never die, they just smell that way' and as far as Cuba is concerned, Hemingway didn't get away. He lingers there and always will, and he will continue to be the reason why so many mojitos and daiquiris are drunk at those bars.  In the meantime, no bell tolls for Fidel. Before he died, he asked that there be no monuments, no statues and no effigies to him. However, he is still on the walls in those pictures receiving the trophy from Hemingway, because he caught a fish.