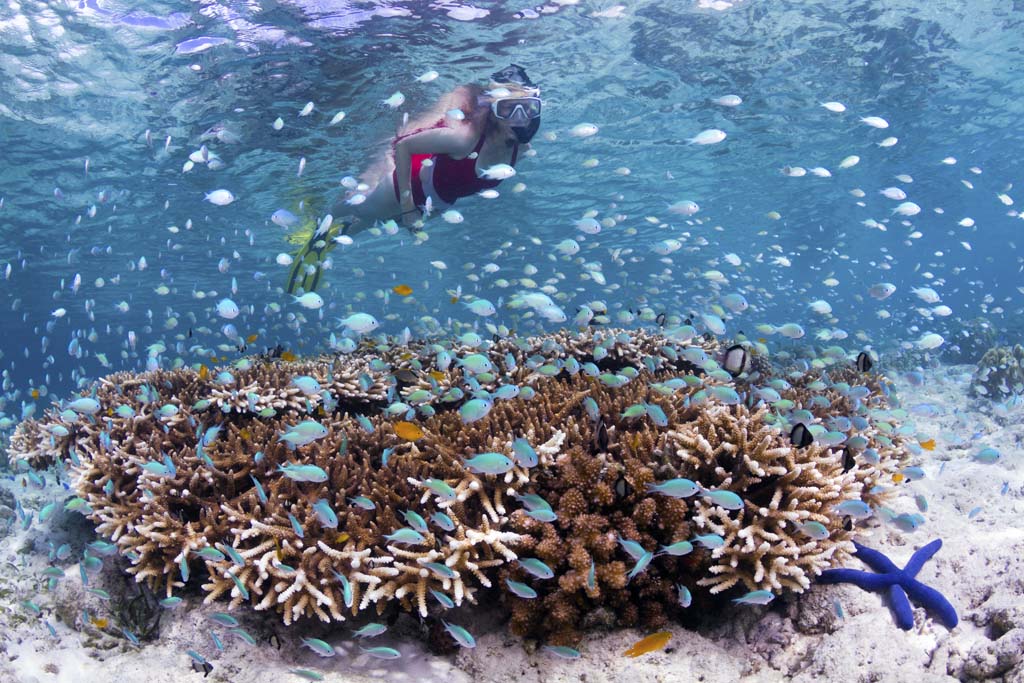 It can be hard keeping up with everything in the travel industry, such is the rapid pace of change – new hotels coming on stream, new tours to exotic and not so exotic destinations, popular destinations adding new attractions to keep visitors coming. TravMedia's International Media Marketplace (IMM) is a great vehicle for bringing the industry and media together so industry can get the word out about their products and media can help spread the word. It's a bit like speed-dating, with 15-minute one-on-one interviews back to back over a whole day – and it's REALLY hard work. Trust me.
The IMM held just recently in Sydney connected 150 media with 138 travel brands, so you couldn't hope to get around everyone in a day. But we gave it our best shot, and here are some of the stories that captured our interest.
Aussie chefs making a splash in Hong Kong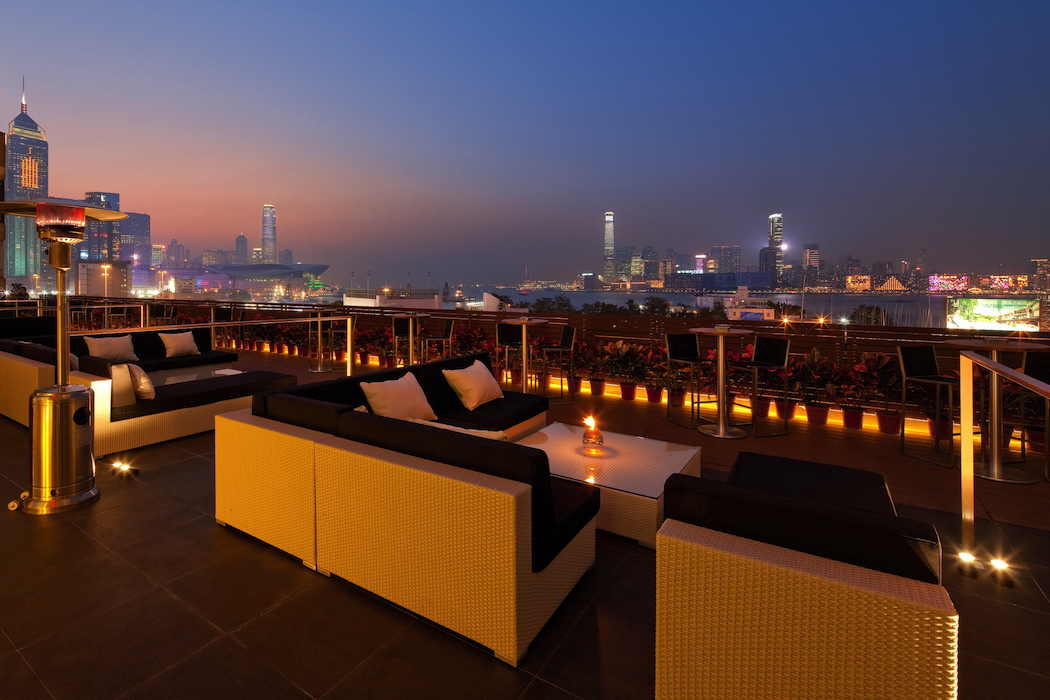 Who would have thought Hong Kong was the place to find a good cup of coffee – or a craft beer for that matter? Hong Kong Tourism Board public relations manager Margo Field says lots of Aussies are opening cafés in Hong Kong and doing great coffee. And she says the craft beer scene is thriving, with lots of locally brewed beers. Aussie chefs are making a splash in Hong Kong too. Shane Osborn, the first Aussie to take a restaurant to Michelin star status (at Pied-a-Terre in London), has opened a new solo venture, Arcane, in Central. It has a kitchen garden on the rooftop and is most definitely on our wish list.
Central, by the way, will soon be renamed Old Town Central, in a bid to highlight the area's heritage. Five new self-guided walks are being launched in April, and with Virgin Australia introducing flights to Hong Kong mid-year, there are plenty of good reasons to take another look at one of our favourite Asian cities.
The Maldives: 'A good time to go is any time'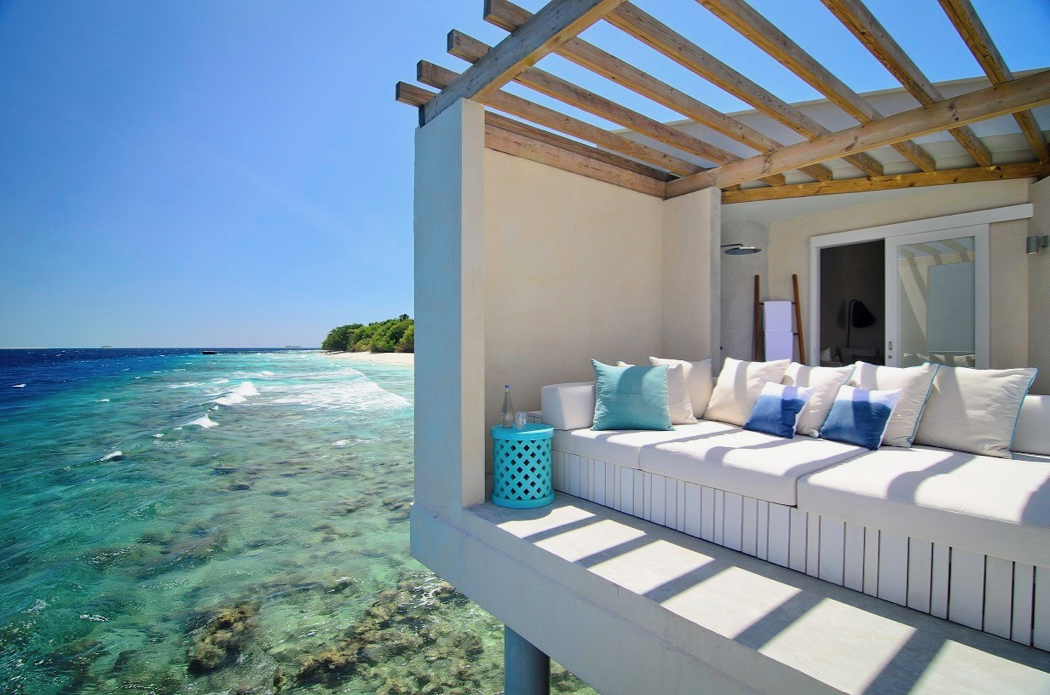 It was great to catch up with Brooke Tabberer, representing The Small Maldives Island Company, as I hadn't seen her for many years. I asked Brooke what time of year was a good time to go to this little spot of paradise in the Indian Ocean and she said, "A good time to go is any time." The Small Maldives Island Company manages two resorts on Baa Atoll, a UNESCO Biosphere Reserve.
Amilla Fushi Luxury Resort offers the ultimate Maldivian experience, with crystal-clear waters, powdery white sand beaches and accommodation ranging from villas on the reef with direct access to the ocean, others nestling amongst lush tree tops and eight sublime multi-bedroom residences on the beachfront. It's truly a dream escape. Finolhu, 30 minutes away by speedboat, has a different vibe, attracting those who want to have fun, groove a bit, splash and play. Have a look at The Small Maldives Island Company website and drool.
Aloha to the Hawaiian Islands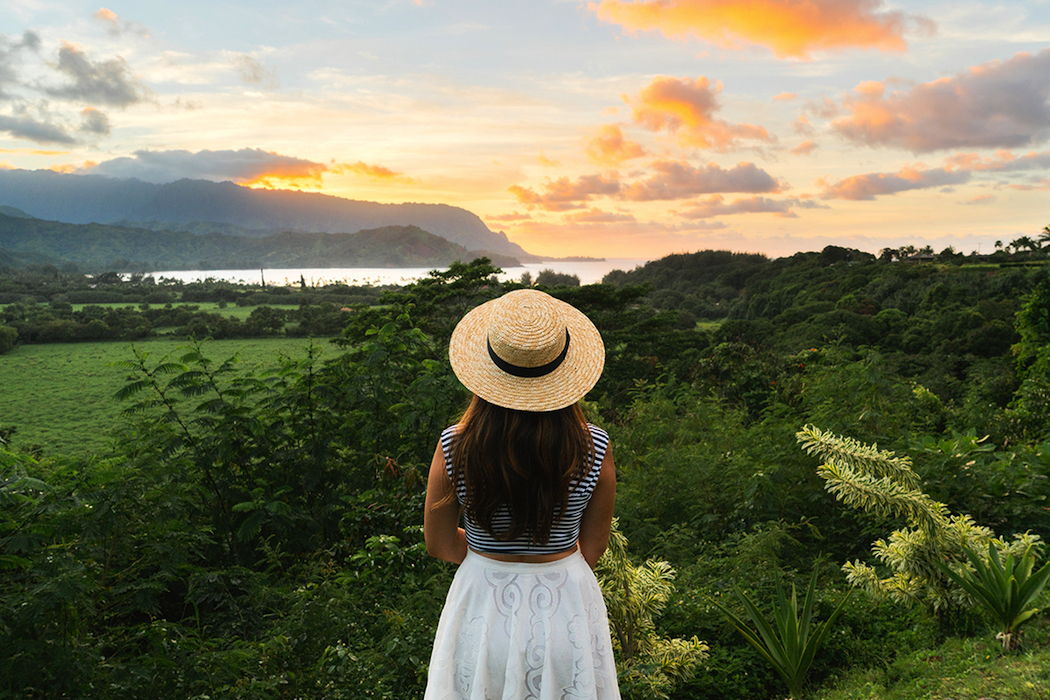 From one island paradise to the next, Hawai'i Tourism gave us the rundown on why we need to branch out to some of the islands beyond O'ahu. Despite visiting Hawaii quite a few times, our Food Wine Travel team have never managed to venture beyond O'ahu, which is a pity as there are five other stunning islands waiting to be discovered: Kaua'i, Maui, Moloka'i, Lana'i and the big island of Hawai'i. Maui especially appeals with its abundance of farm-to-table experiences. And it sounds as though Honolulu is worth another visit to check out its newest restaurants – Chinatown has apparently blossomed into a real 'foodie' precinct with urban warehouse-style restaurants and bars revitalizing the downtown area.
A long table in Graz, Austria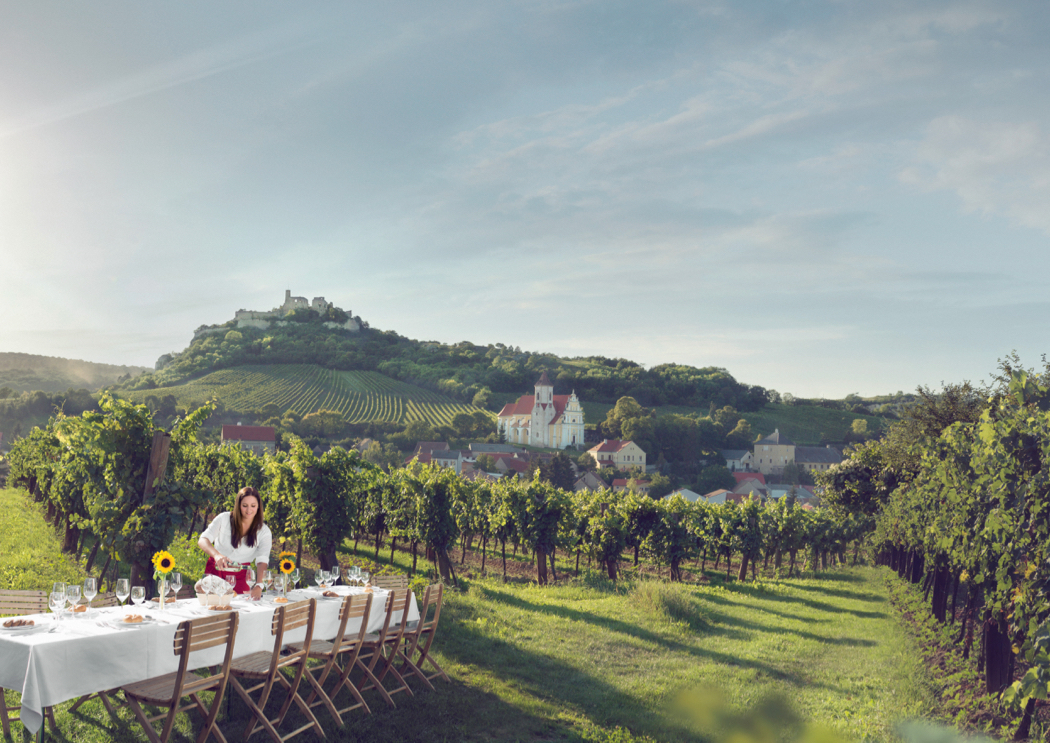 I've been to many places in Austria but never to Graz, and according to Christina Zarnhofer from the Austrian National Tourist Office, I don't know what I've been missing. She says the wine region around Graz is a lovely area "like Tuscany" and she also said something about a chocolate factory about half an hour from Graz. Now I'm really hooked!
Another attraction of Graz which sounds fabulous is its annual Long Table dinner, when the city centre is turned into a giant open-air restaurant. Around 700 people sit down at a festively decorated table to a 5-course dinner with matching wines and accompanying music. This year's dinner is on August 19, 2017, and already sold out. Sad face.
Back in my old home, Canberra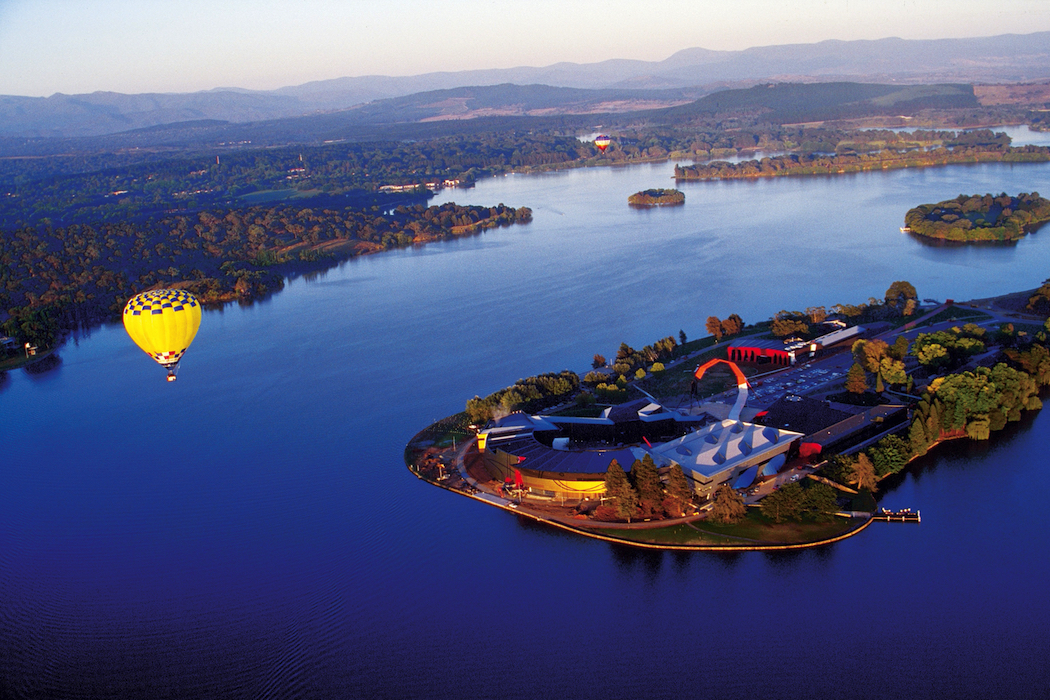 I spent many years living in Canberra and have watched our nation's capital blossom. I can't believe all the exciting new attractions that have opened. There's a whisky distillery, a new gin tour, a Coffee & Culture tour, and Dave's Brewery Tours (who we did a great tour with on Sydney's northern beaches) is now doing a tour of Canberra's excellent craft breweries.
Later this year, the Adobe Hotel Group is opening a property in the wine region around Murrumbateman, a welcome addition as accommodation in and around the Canberra region vineyards has always been scarce. In town, Canberra Park Resort is just about to open next to Exhibition Park, offering accommodation for large groups and visitors to events at the showgrounds (such as the National Folk Festival).
A new professional production of Mamma Mia! will premiere at the Canberra Theatre in November at the start of its Australian tour. And for a few months next year, our little bush capital will really dazzle when a breathtaking collection of exquisite jewels comes to the National Gallery of Australia with Cartier: The Exhibition.
Jamala Wildlife Lodge, Canberra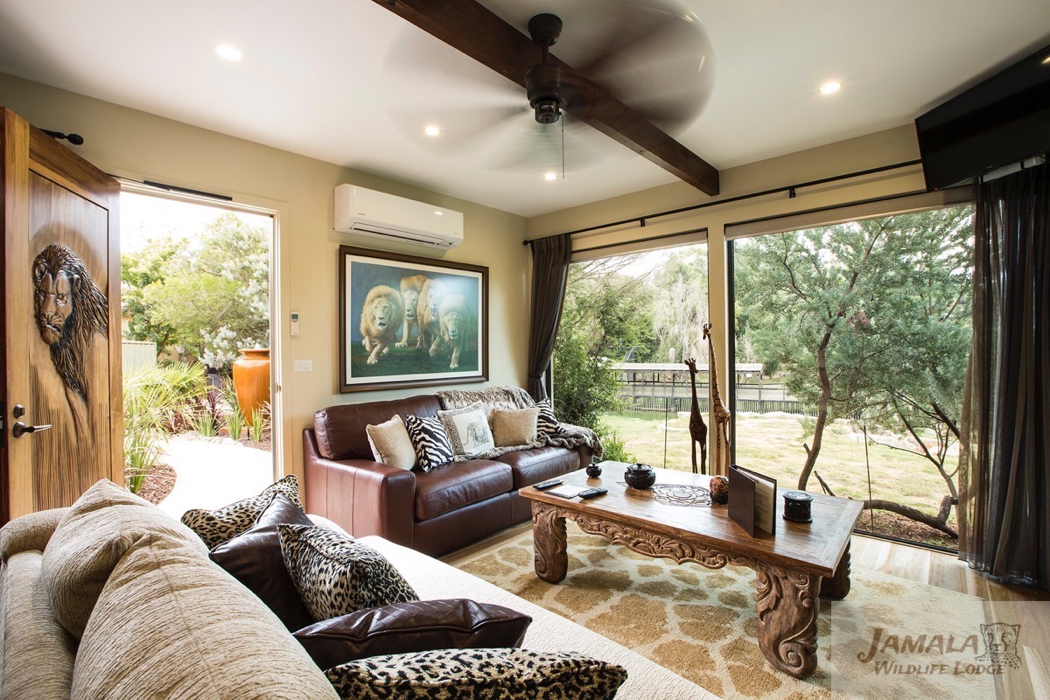 The award-winning Jamala Wildlife Lodge opened after we left Canberra and is definitely on our must-do list. The 5-star, African-inspired luxury suites at the National Zoo & Aquarium include Giraffe Treehouses, Jungle Bungalows and uShaka Lodge. All offer different experiences – the five bungalows, for example, are adjacent to an enclosure that houses either a big cat or a bear, with windows looking directly to them. At dinner you join other guests at large tables for an African-style dinner party in the Rainforest Cave.
The Truffle Festival, Canberra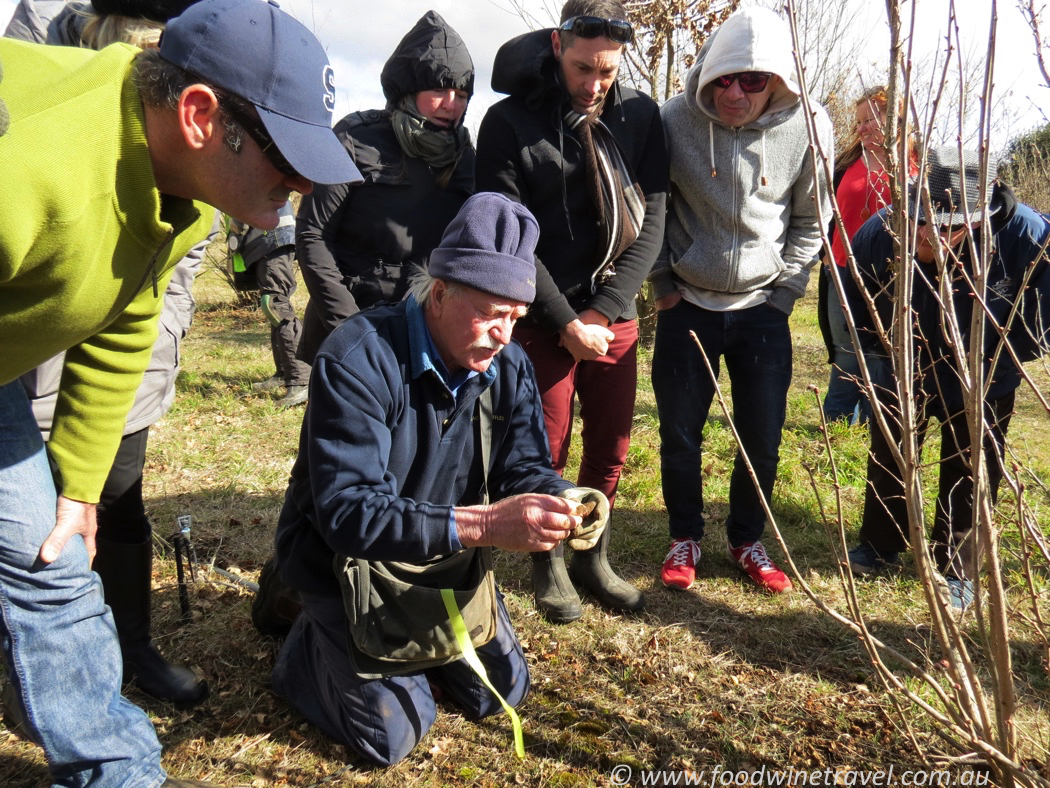 Canberra's burgeoning truffle industry is still a rather well-kept secret although word is gradually getting out about how perfect the region's frosty mornings, sunny days and dry climate are for truffles. The quality is superb and every year between June and August, Canberra celebrates with a fantastic program of dinners, cooking classes, demonstrations, wine matchings, farmers markets and truffle hunts. With more than 250 events on the calendar, The Truffle Festival is not to be missed.
Can't wait for Thai Airways' A350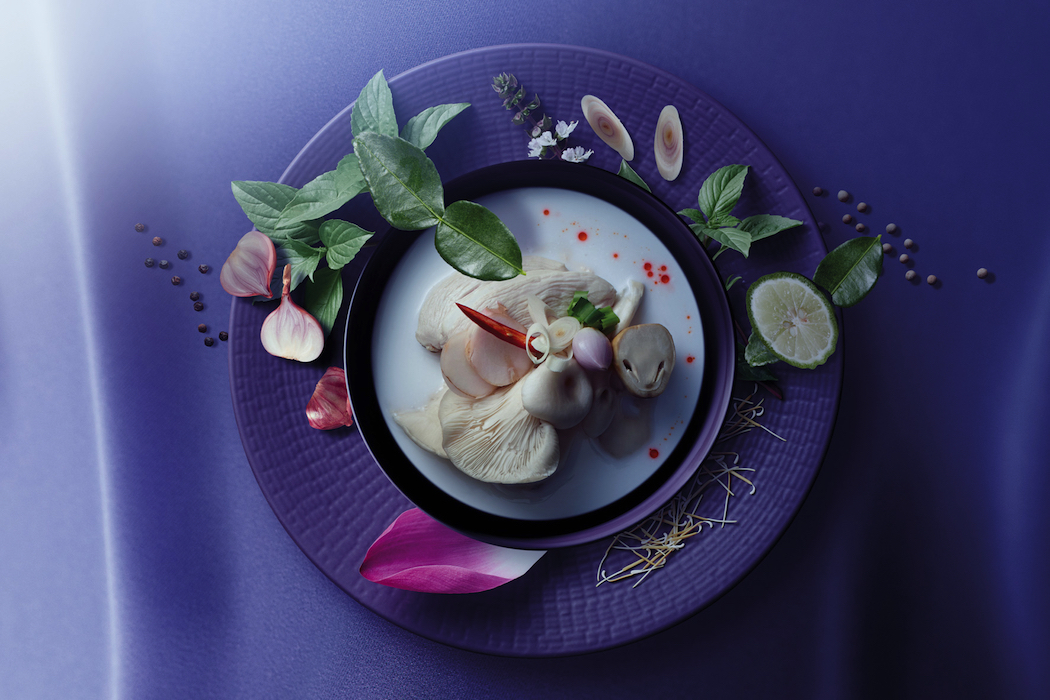 Having done a lot of long-haul travel in economy lately, I've decided that I'm going to be more particular about not just the airline I travel on, but also the aircraft. After a couple of good trips on the Airbus A350, it's currently my choice of aircraft. Thai Airways was set to introduce it on the Melbourne-Bangkok route but for various reasons (including still waiting for approval from local aviation authorities) it's still not in service here. Thai's marketing manager, Sue Marr, will keep us posted.
In the meantime, she had some good news to tell me about a major revamp of Thai Airways' inflight services which will see the airline placing a distinct emphasis on its "Thainess". This will be especially evident in Business Class where the "New Royal Silk Service" will see guests treated as they would be in a 5-star hotel including being presented with a "Samrab Thai" set menu.
"Samrab Thai" is the combination and presentation of dishes that complement one another in the use of ingredients, flavours and textures that are uniquely Thai.  It is the foundation of Thailand's culinary arts and a reflection of a culture that places great value on hospitality. Full Western menus are also served, as is a destination or local national meal for specific routes, such as a Japanese menu on the Japan route.
The beverage service in Business includes Veuve Clicquot Brut Champagne, white, red and dessert wines from the Loire Valley, Burgundy, Bordeaux and Languedoc regions of France; single origin coffee from The Royal Project Mae Hong Son and Chiang Rai plantations, and a tea selection from Chiang Rai, Thailand.
Denver, The Mile High City
It's a very long time since my one and only visit to Denver, USA, and I didn't leave with a good impression, so I'm keen to re-visit. Located at the base of the Rocky Mountains at 5,280 feet above sea level – exactly one mile high – it's an outdoorsy sort of place. But Caroline Davidson, of Davidson Communications, tells me it also has a vibrant downtown area with art, culture, nightlife and lots of good restaurants. We're also keen to check out the Denver Beer Trail. Denver claims to brew more beer than any other city in the world. Who knew? It's also home to Coors Brewery, the largest single brewing site in the world.
Beer, wine and food in Idaho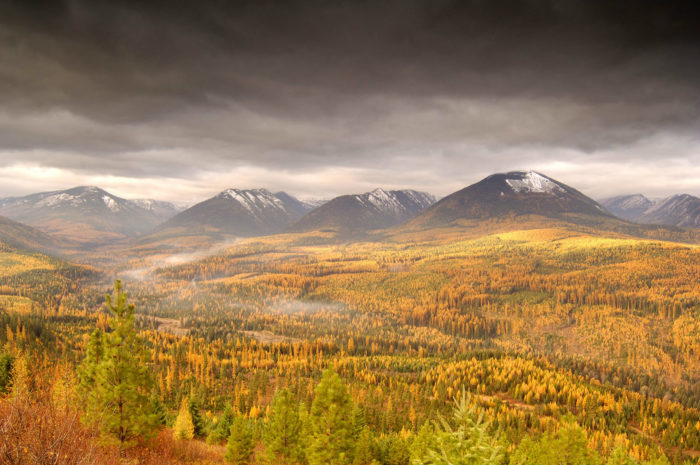 Idaho, USA, has a Craft Beer Month, with events and specials throughout April. This itself is enough to pique our interest, but as senior international tourism specialist, Nancy Richardson, pointed out, Idaho also has some terrific wine regions. And as she so aptly put it, when you have wineries, the restaurants go up a notch, so there are many wonderful food experiences to be had as well. I particularly like the sound of this Historic Boise Food & Cultural Tour, curated by Victor Scargle, executive chef at the Culinary Institute of America in Napa, CA. Idaho's newest American Viticultural Area (AVA) is Lewis-Clark Valley, in the north-west bordering Washington.
Shucks, we love Seattle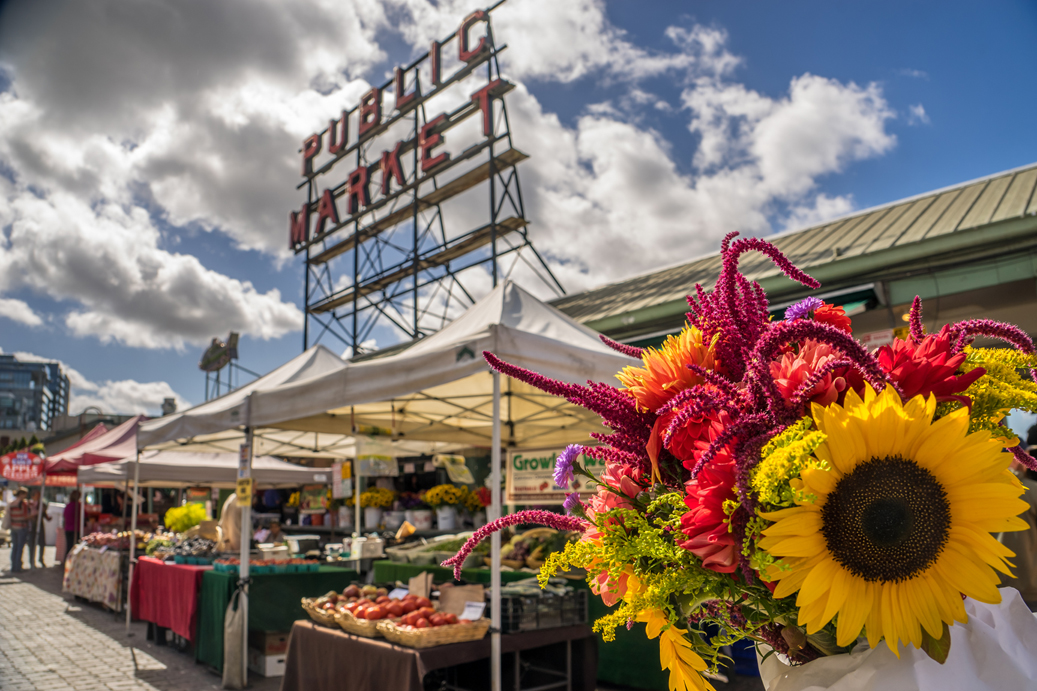 Seattle is on our agenda not only because it's one of our favourite places in the US, but because here at Food Wine Travel we love our oysters. And according to John Boesche from Visit Seattle, there are plenty of wonderful oysters to be had in Seattle, Washington. Taste Washington celebrates its 20th anniversary this year, from March 23 to 26, and while we won't get to it this year, it's on our radar for future years. The event brings together nearly 300 wineries, more than 70 restaurants and top national chefs.
Philly cheese on your steak?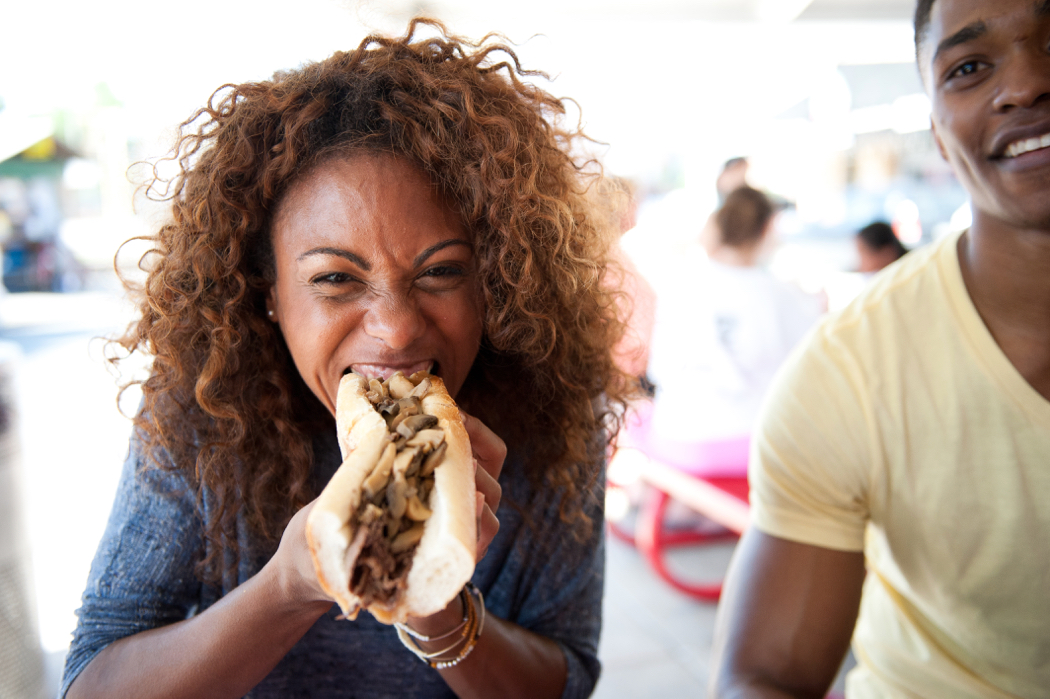 VisitTheUSA.com was the headline sponsor for IMM so not surprisingly there was a high proportion of US destinations represented. Smart Destinations' Stefan Merkl was enthusiastic about his company's Go City Cards and Explorer Passes, which include entry into attractions, guidebook information and special benefits in many places around the world, especially in North America but also in Europe, Asia and very soon Australia.
Along with his colleague from the Philadelphia Convention & Visitors Bureau, Jeffrey Yau, Stefan sang the praises of Philadelphia restaurants. There are apparently about 2500 within the downtown area alone. Also of interest to foodies, Reading Terminal Market in downtown Philadelphia is one of the oldest farmers' markets in the US, having operated since 1892.
Tribe hotel, Perth, a new kind of hotel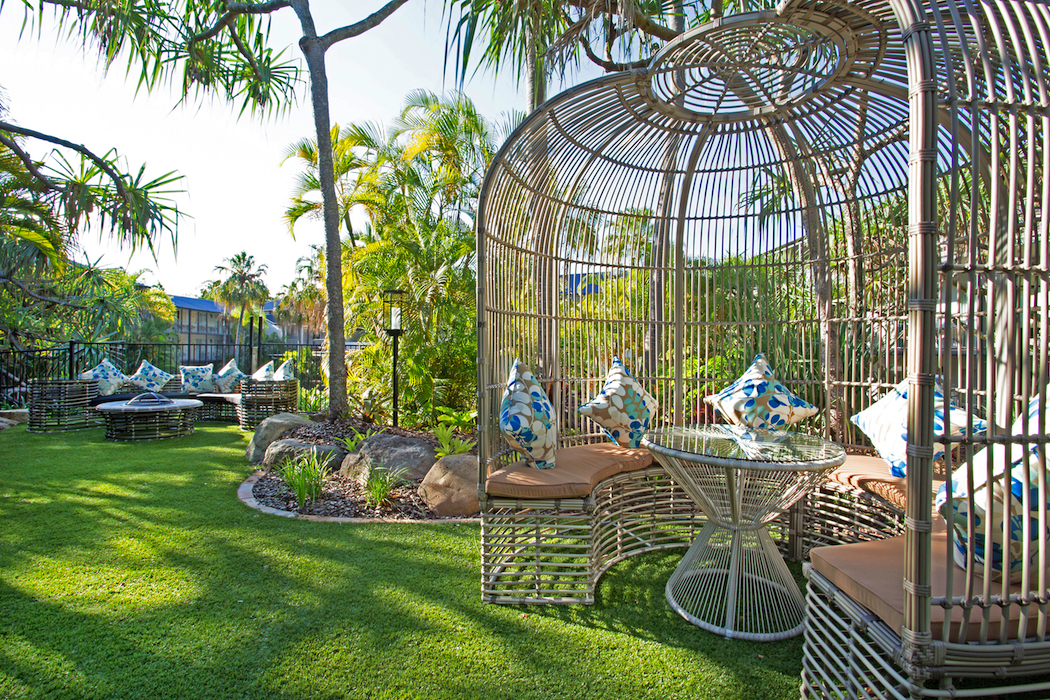 "A whole new kind of hotel for a whole new kind of traveller" is how the new Tribe hotel in West Perth is being billed. Opening in May, it is aimed squarely at millennials and is a modular construction with high-end finishes. It will be managed by the Mantra Group. Public relations manager, Naomi Hammond, reeled off a whole list of projects that Mantra is involved in, including the first Peppers for Western Australia (which opened in Perth in November), a new Mantra opening at Sydney Domestic in July, and a Mantra opening in Canberra's former Macarthur House in August. There has also been a multi-million dollar refurbishment of Airlie Beach's Club Crocodile with a new tropical lagoon pool, new leisure areas and fresh décor. I'll be checking it out in a couple of weeks.
A big year for sbe hotels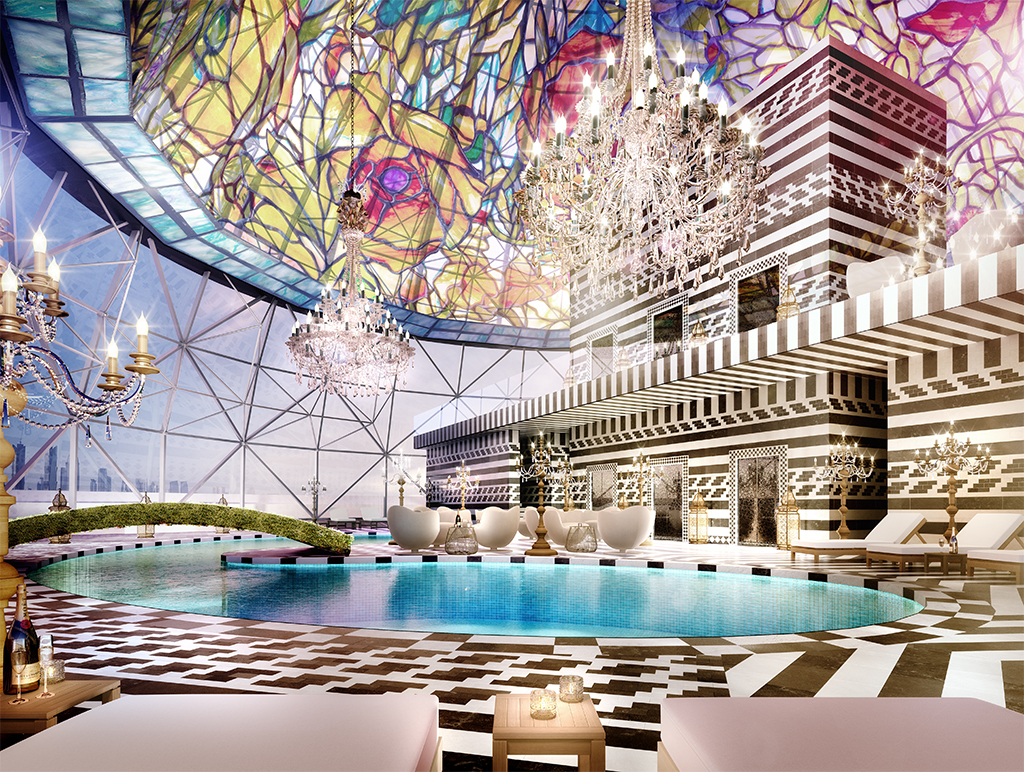 sbe hotel group is gearing up for its biggest year yet. It represents 22 world-class 'boutique and lifestyle' hotels around the globe, many of them in the US, and its openings this year include Mondrian Doha; SLS Park Avenue, New York; SLS Seattle; SLS Bahamas; and SLS Lux Brickell, Miami. The Seattle hotel will be a collaboration with designer Philippe Starck, while the Mondrian Doha, the first hotel in the Middle East designed by Marcel Wanders, will evoke a 'modern fairytale'. At the SLS Park Avenue, you can look forward to a restaurant from James Beard award-winning chef José Andrés.
A Southern Visions view of Puglia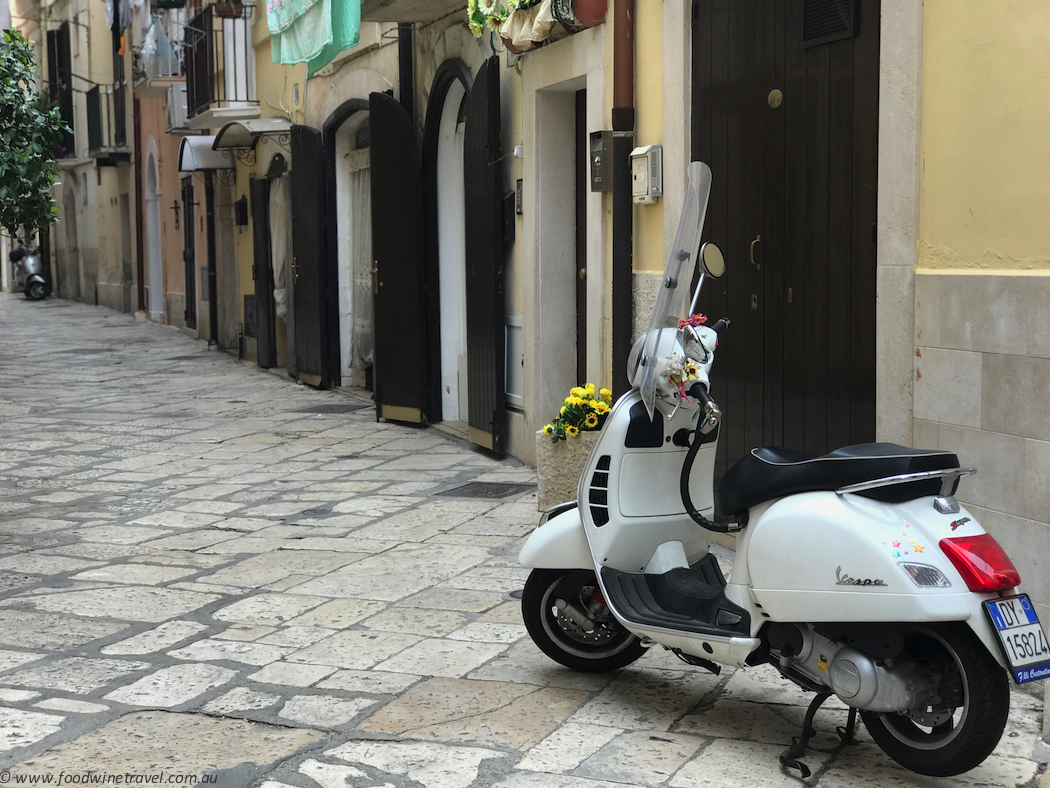 Meeting Alison Pike of Southern Visions Travel was one of my highlights at IMM. Ali was visiting from Puglia, Italy, and her company creates tailor-made tours of this beautiful region. Coincidentally, we had been in Puglia only a week before IMM and were privileged to go on a walking tour of Bari with one of her guides, Silvia, who gave us a small (and quite delightful) taste of what the company offers.
Southern Visions offers immersive journeys into the cultures of Southern Italy, ranging from culinary experiences to cycling adventures and combinations of both. Picture yourself cycling through ancient olive groves, hilltop villages, market places and picturesque coastal roads? Television presenter Lyndey Milan is leading a tour with Southern Visions from May 1-7, 2018, which will be a great way to experience the delights of Puglia and Basilicata (and no, you won't have to pedal).
Oysters, luxury and an adrenaline rush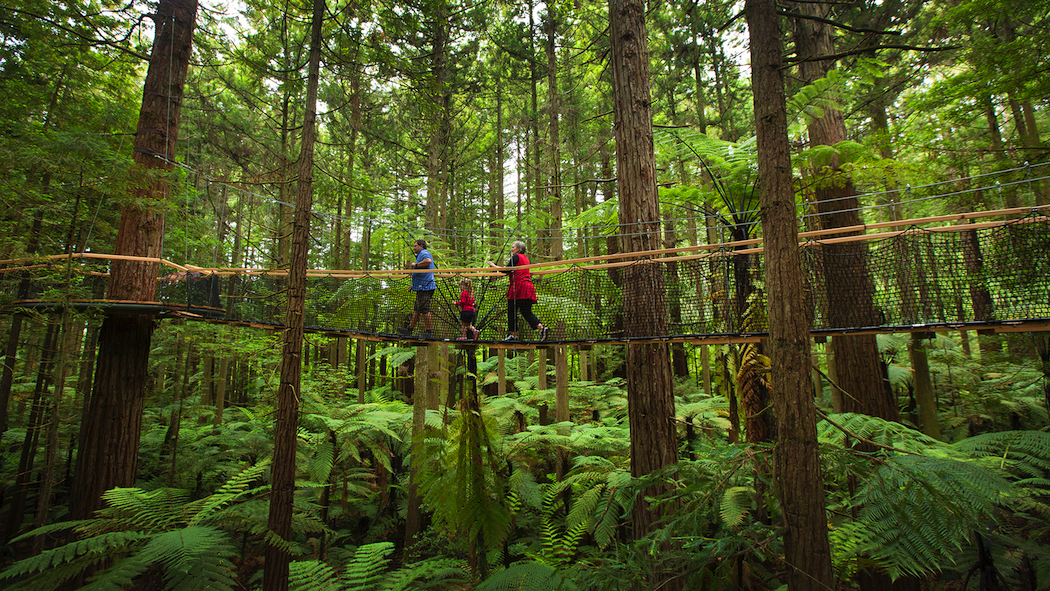 It's always a joy to hear what our friends across the Tasman have planned. This year, there's a raft of new luxury lodges (Helena Bay, Marlborough, Mahu Whenua Ridgeline Homestead & Eco Sanctuary in Wanaka) and fabulous additions to existing ones (The Landing, Eichardt's Private Hotel, Tantalus Estate). The Rees Queenstown has introduced the Ultimate Heli Wine Tasting Experience with a helicopter flight, gourmet lunch and wine tastings.
There's a new seafood festival that really appeals – the Bluff Oyster and Food Festival, to be held in May, described as "unsophisticated and proud of it", with music, competitions, demonstrations, and of course the famous Bluff oysters. There's a new festival too in Rotorua, with the Mud Festival in early December offering a fully immersive experience in … well … mud.
Rotorua also has a new night-time show, the Redwoods Treewalk Night Lights, where you can walk along a path suspended in the tree tops and see century-old redwood trees, the New Zealand silver fern and other forest flora illuminated with spotlights, up-lights and coloured LEDs. Those after an adrenaline rush will love the Nevis Thriller, near Queenstown, a bungy launch system that combines height, speed and flight. This new extreme experience is said to be a world-first.
Indonesian food the star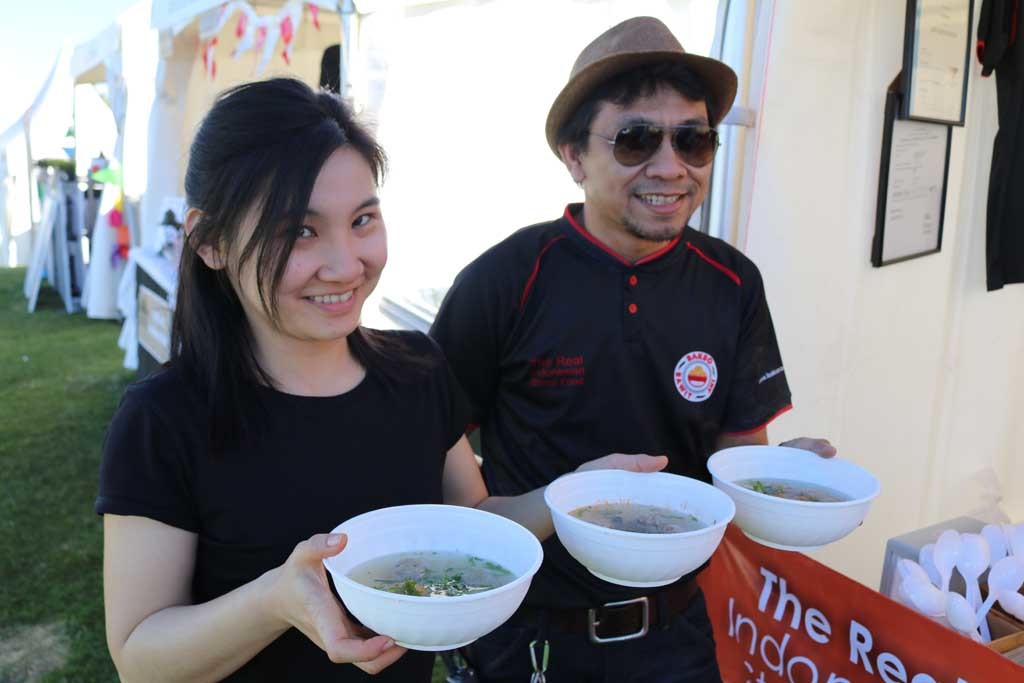 I love meeting passionate foodies and it was clear when meeting Miriam Tulevski, the country manager for Visit Indonesia, that we were on the same page. Her eyes lit up when talking about some of her favourite Indonesian dishes. Miriam was enthusiastic about the Ubud Food Festival, to be held from May 12 to 14. It has become Indonesia's leading culinary event, bringing together chefs, restaurateurs, producers, professional food enthusiasts and food lovers, with Indonesian food as the star.
Miriam was proud that West Sumatra had been named the world's best halal culinary destination in 2016. Sumatra, especially North Sumatra, is known for a variety of excellent coffees. Its unique Lintong coffee taste has an earthy aroma and a special balance of sweet and bittersweet tastes, derived in part from the way it is processed (a partial wet-process followed by a three-stage drying cycle that "cures" the unroasted beans).
Stay connected with Qantas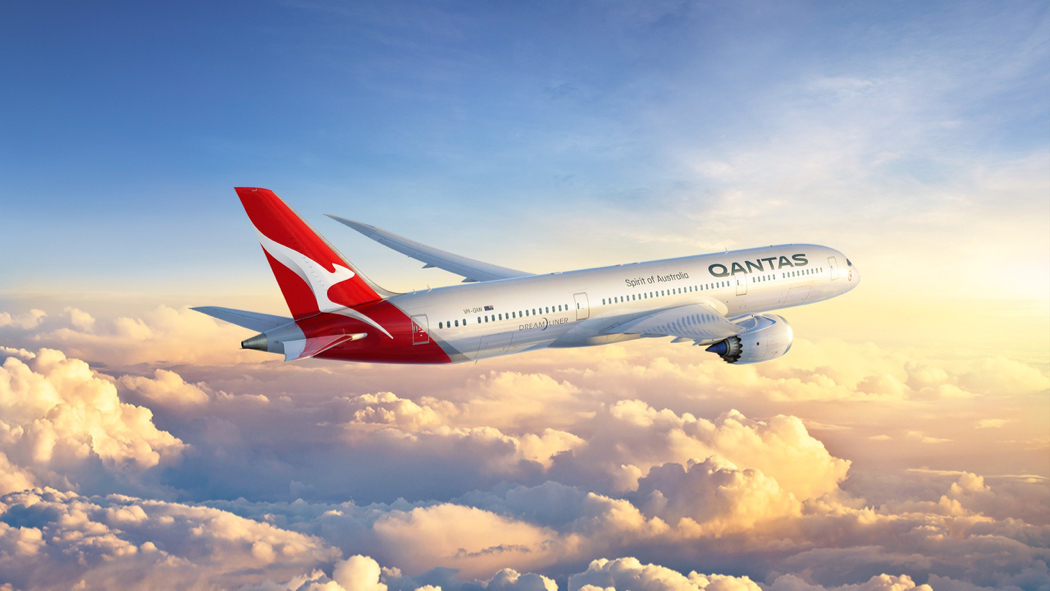 This year marks 20 years since Qantas began its association with Sydney chef Neil Perry and the airline has various events planned in celebration, according to the airline's Sarah Harrison. She was excited about Qantas's London lounge opening mid-year and the fact that the airline will soon be operating non-stop flights from Perth to London using the 787-9 Dreamliner. The 14,498 kilometre service will be the first regular passenger service to directly link Australia with Europe when it begins in March 2018.
Sarah also shared good news about Qantas rolling out wi-fi across its domestic fleet. Speeds will be up to 10 times faster than conventional inflight Wi-Fi, allowing passengers to tune in to Foxtel, Netflix and Spotify. These are paid subscription services but will be offered free to Qantas customers for between three days and one month after their flight. Wi-fi will be available for email, online shopping and general web browsing as well.
Escape to the South Seas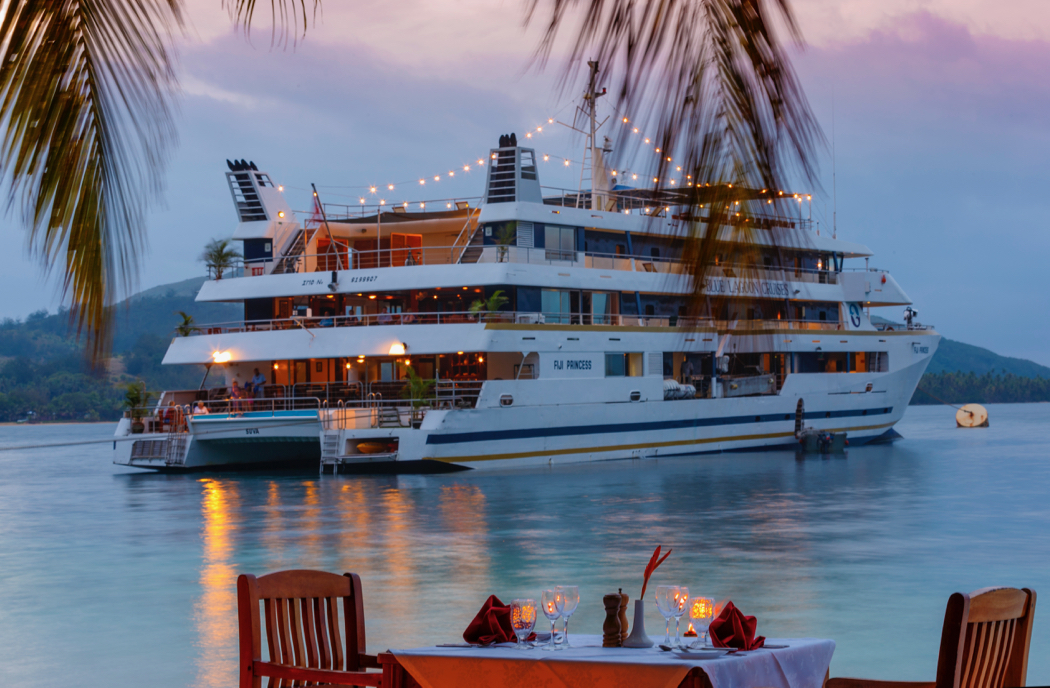 If you're looking for a winter escape, sailing around the spectacular Fiji Islands sounds very appealing. Blue Lagoon Cruises combines soft adventure with leisurely rest and relaxation on its 3-, 4- and 7-night cruises around the Mamanuca and Yasawa island groups. Sydney-based PR, Yvette Peverell, says the cruises include various exciting activities like swimming with manta rays (May-Oct), guided snorkeling safaris, glass bottom boat excursions, and a visit to the sacred Sawa-i-Lau Caves.
Exclusive to the 7-night cruise, guests can swim with reef sharks and visit the island where the Tom Hanks movie, Castaway, was filmed. On land, there are dining experiences on a private island, beach picnics and guided walks, island village and church visits, and Fijian cooking lessons. It all sounds very blissful, doesn't it?
++++
Phew! So many great experiences to check out, and that's only a small taste of what was on offer at IMM. With thanks to TravMedia for hosting the event and for making it possible for Food Wine Travel to attend. Morning tea was hosted by the Intrepid Group, lunch by Brand USA & United Airlines, and the Hyatt Regency generously hosted our accommodation. The Hyatt Regency is a great new addition to Sydney's accommodation scene and we'll be writing about it shortly.