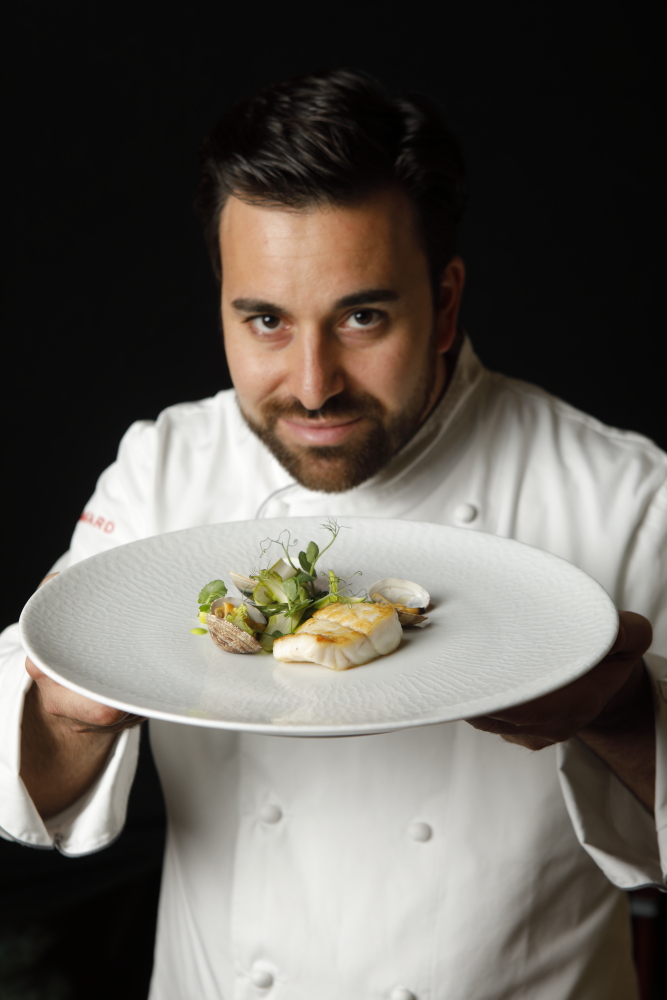 Massimiliano Mascia, from Italy's two Michelin-star Ristorante San Domenico, will make his Australian debut in October at Bacchus in Brisbane's Rydges South Bank hotel. Mascia is the nephew of acclaimed Italian chef, Valentino Marcattilii, who impressed guests with a similar residency at Bacchus in 2018.
Mascia will join Bacchus head chef Massimo Speroni in cooking for just five evenings, from October 22 to 26, and there will be a maximum of just 45 diners per sitting, so you need to get in quick if you want to book for this exciting event. It will be the first time Mascia has visited Australia, and he is cooking exclusively at Bacchus.
Ristorante San Domenico, located in Imola in northern Italy, had been the bastion of Marcattalii until he handed the baton to his nephew Mascia in 2013. Before taking over the reins at Ristorante San Domenico, Mascia travelled the world gaining experience in top kitchens including Osteria Fiamma in New York, Bastide Saint Antoine, and Alain Ducasse's restaurant at the Plaza Athenée in Paris.
Now 36, Mascia brings to the kitchen a combination of knowledge passed down through generations of Italian chefs in his family, and the techniques learned from his experiences cooking around the world.
Speroni joined Bacchus direct from Ristorante San Domenico in 2017, bringing with him an extraordinary caché of experience.
Options for the Massimiliano Mascia series include 5.30pm and 8.30pm sittings from Tuesday to Thursday, October 22 to 24, with a four-course menu for $120 ($190 with paired wines). On Friday and Saturday, October 25 and 26, there will be one 6pm sitting for a 6-course experience costing $200 ($310 per person with paired wines).
If you go:
Bacchus Restaurant
Rydges South Bank (Podium level)
Corner of Grey and Glenelg Streets,
South Bank, Brisbane, QLD
Australia
Tel: +61 (0)7 3364 0837
www.bacchussouthbank.com.au