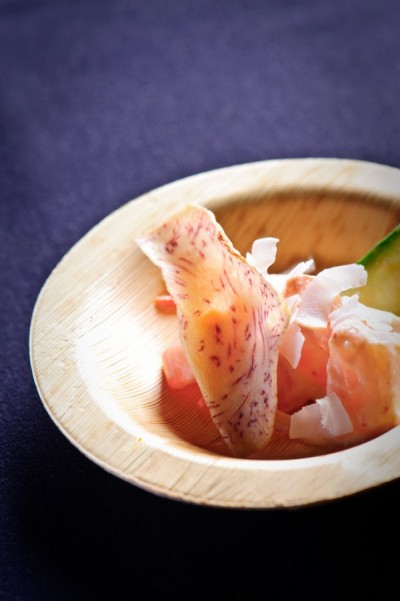 Aussie chefs Peter Doyle (Est) and Tetsuya Wakuda (Tetsuya's) will join other international chefs at the second annual Hawaii Food & Wine Festival in Honolulu from September 6 – 9.
More than 50 internationally-renowned chefs, culinary personalities, and wine and spirit producers will attend.
Co-founded by two James Beard Award-winning chefs, locals Roy Yamaguchi and Alan Wong, the festival will feature wine tastings, cooking demonstrations, one-of-a-kind excursions, and dining opportunities with dishes highlighting local produce, seafood, beef and poultry.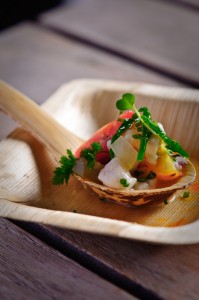 There are four signature events:
September 6: Enter the Modern Dragon
Iron Chef Masahuru Morimoto will celebrate the Year of the Dragon by preparing a dinner with friends from Asia and the Pacific. Peter Doyle will cook at this event at The Modern in Honolulu.
September 7: Halekulani Master Chefs Gala Series
A seven-course dinner featuring master chefs who have served and cooked for presidents and/or royalty. Tetsuya Wakuda will cook at this event at The Halekulani.
September 8: From Farm to Table
A tribute to the Hawaiian Makahiki or harvest season showcasing Hawaii's sustainable future. International chefs will create dishes based on local produce. Farmers, ranchers, fishermen, local producers and chefs will interact with guests. To be held on the Great Lawn of the Hilton Hawaiian Village.
September 9: Cuisines of the Stars: A Magical Voyage of Food and Culture
Thirteen celebrity chefs will create a culinary tour of foods from around the world. Local products will be infused with distinctive flavours, spices and ingredients. To be held under the stars, in the area near the lagoon between Aulani, a Disney Resort & Spa and JW Marriott and Ihiliani Resort & Spa.
More details: www.hawaiifoodandwinefestival.com