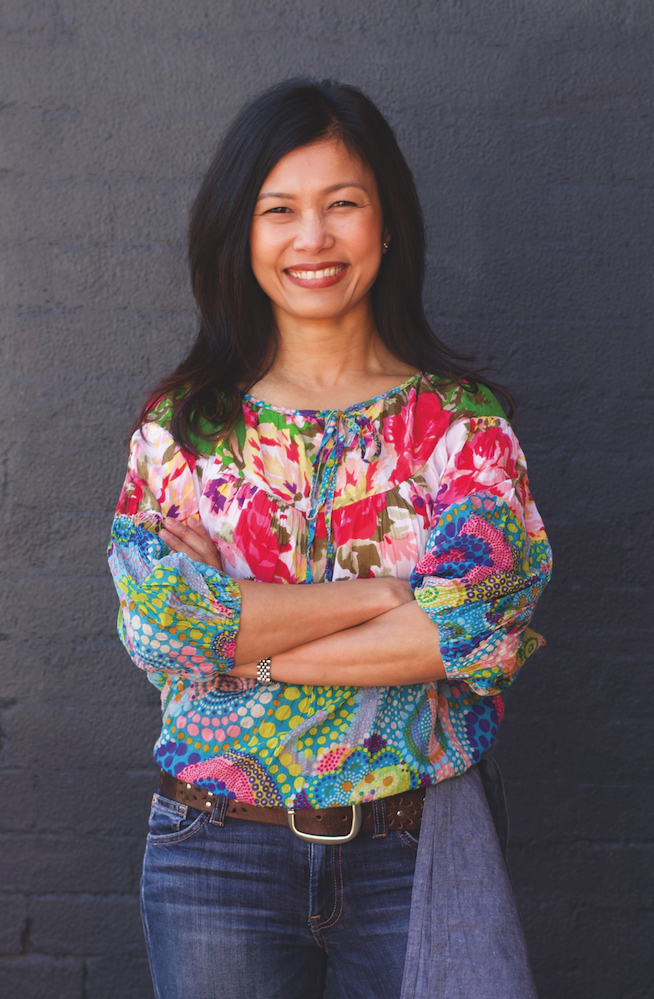 When Audra Morrice was signing autographs for her 2015 book, My Kitchen, Your Table, she would frequently write "Cook & Feast" inside the cover. So when she began working on her second book, giving it the title Cook & Feast seemed like a natural progression.
Cooking and feasting are the two things in life that bring Morrice great joy. She views sharing food as the greatest act of community and connection. Breaking bread, sharing a table, family and friends gathering together, creating connections … food has the immense power of bringing people together.
This sense of food as conduit is at the essence of her food philosophy and the theme that weaves its way through Cook & Feast, published by Landmark Books.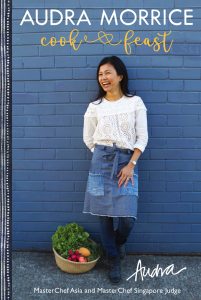 Sydney-based Audra gave up a 20-year career in communications to follow her passion in working with food. She applied for MasterChef Australia and became a finalist in 2012. She then went on to become co-host and judge on MasterChef Asia in 2015, and MasterChef Singapore in 2018. She was also a guest judge on MasterChef Poland.
Today she has her own cooking series, Tasty Conversations, broadcasted on SBS Food Network, produces a range of gluten-free products, runs a Sydney catering business and runs hands-on cooking classes and corporate programs in Sydney and Singapore.
Food had always been a big part of her life. Born in Singapore to a Chinese mother and Indian father, every meal was like a celebration: plentiful feasts, full of heart, with recipes passed down through the generations, diversity, heritage and culture on display in every plate of food. Cook & Feast is the product of someone growing up in such a multicultural melting pot.
The wonderfully eclectic recipes, from Asian to Western, and those inspired by the other, are easy to follow yet produce exciting, enticing dishes, suitable for daily meals and feasts, big and small. The book is so lovingly compiled, it speaks from the heart.
---
Buy your copy of Cook & Feast from Book Depository now (free delivery worldwide).
Buy your copy of Cook & Feast from Australian-owned Booktopia.
---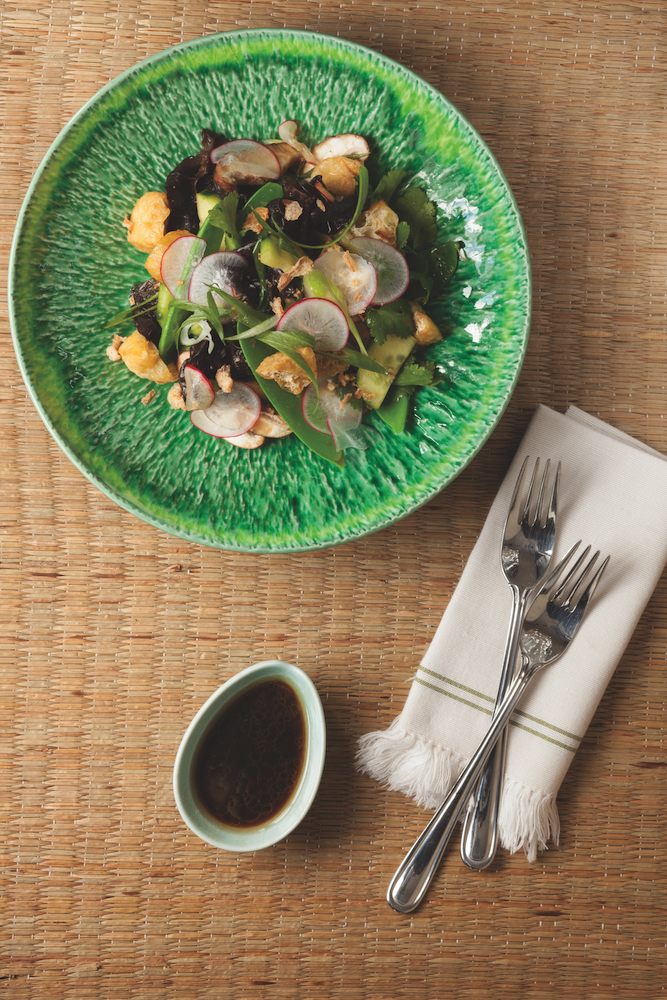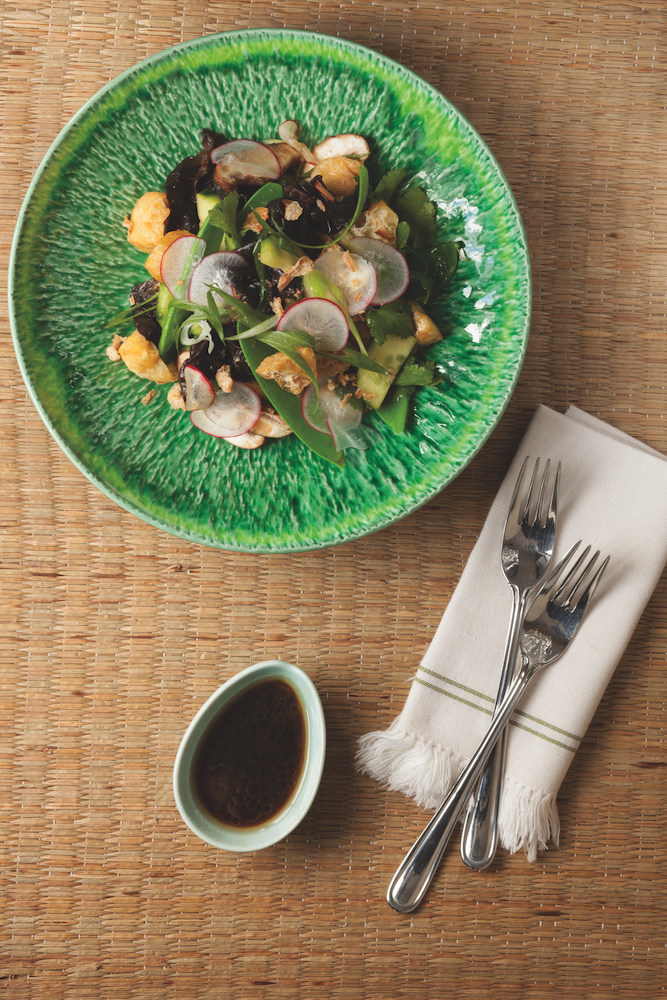 Recipe For Buddha's Delight Salad
Serves 4
100 g (3.5 oz) fresh shiitake mushrooms, sliced to ½-cm (0.2-in) thickness
100 g (3.5 oz) fresh woodear fungus, torn into bite-size pieces
250 g (8.8 oz) small tofu puffs, cut into half on the diagonal
2 Lebanese or ½ a telegraph cucumber, halved, then sliced on the diagonal
4 red radish, sliced thinly on a mandolin
1 cup snow peas, stems and stringy bits removed, blanched for about 40 seconds in boiling water
2 large red chillies, sliced thinly on the diagonal
2 stalks spring onions, sliced thinly on the diagonal
1 cup fresh coriander leaves
2 teaspoons white sesame seeds, toasted
2 tablespoons crispy shallots
SESAME SOY DRESSING
8 teaspoons soy sauce
2 tablespoons brown rice vinegar
1 tablespoon sesame oil
8 teaspoons vegetable, rice bran or grapeseed oil
3 teaspoons raw sugar
2 teaspoons lemon juice
2 teaspoons finely-grated ginger
Make the dressing by placing all the ingredients in an empty jar. Tighten the lid and shake till well combined. (Audra always make extra dressing to keep in the fridge. Simply double the recipe.)
Place the mushrooms, tofu puffs, cucumber, radish, snow peas, chillies, spring onions, fresh coriander and sesame seeds in a large mixing bowl. Pour over the dressing and toss to combine. Top with crispy shallots. Serve immediately.
Recipe and images from Cook & Feast, by Audra Morrice, published by Landmark Books, and reproduced with the publisher's permission.
This story originally appeared in PS News.