Take off on a culinary adventure around the world with a feast of lovely cookbooks for Christmas gift giving.
Let's start in Hong Kong, that great metropolis whose food scene is so incredibly rich and varied, from the humblest of Asian diners to cutting-edge contemporary cuisine. If you were looking for someone to take you by the hand and guide you through it, Tony Tan would be just the person you need.
A talented cook, fluent in Mandarin and Cantonese, born in Malaysia but with family in Hong Kong, the Melburnian has really whetted my appetite with Hong Kong Food City (Murdoch Books, $49.99). In this particularly beautiful volume, with gorgeous photography and graphic design, Tan weaves his stories around 80 recipes representing the full scope of Hong Kong cuisine, from iconic hotels to hawker stalls and dumpling houses.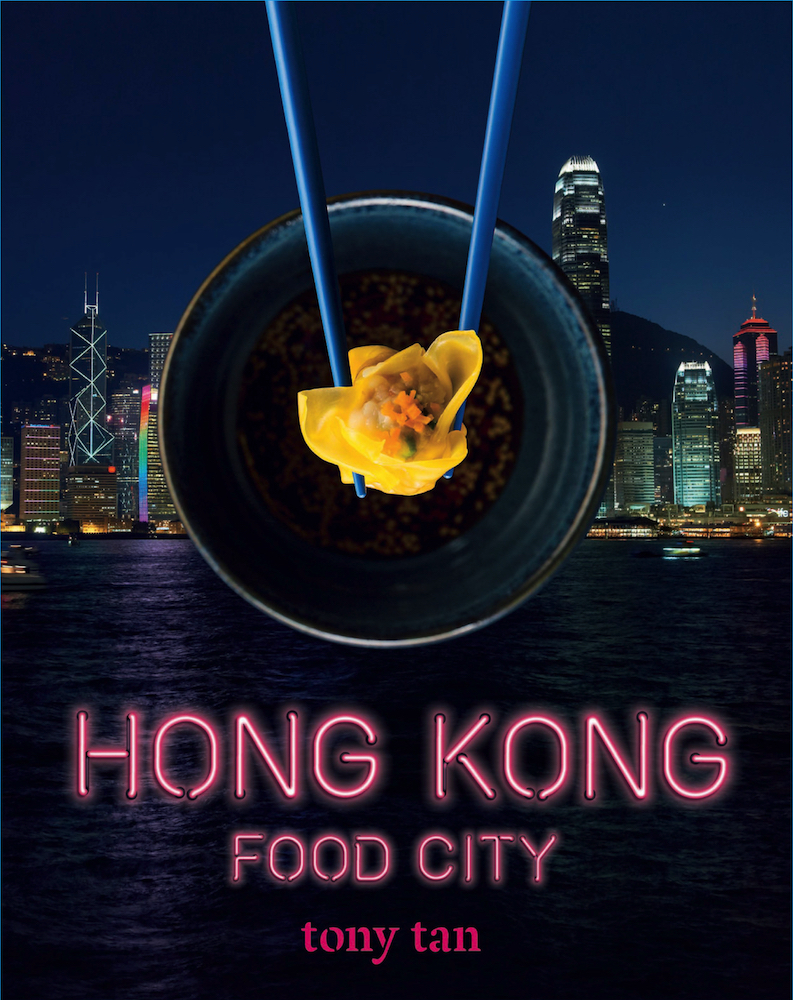 Also beautiful in its presentation but focusing on what you might call Chinese comfort food is Hong Kong Diner (Quadrille, $29.99). Part cookbook, part travel guide, it takes the reader through food markets, roadside barbecues, hawker stalls and tea houses. Along the way, British-born Chinese chef, Jeremy Pang provides a delicious assortment of recipes for baos, hotpots, street snacks, drinks and sweet treats.
Like Hong Kong, Rome is one of the great food capitals of the world, a city where dining is taken so seriously that everything from how to make the perfect carbonara to the correct technique for frying artichokes is up for debate. Born to Italian parents in Melbourne, Maria Pasquale loves the city so much she moved there in 2011 and started a food and travel blog called HeartRome.
Inevitably, a book followed, and the result is I Heart Rome (Smith Street Books, $49.99) with beautiful food and location photography, recipes and stories from the Eternal City. Pasquale introduces the reader to the Rome that tourists rarely get to see, and along the way, we get to meet cheesemongers, wine experts, bakers, chefs and other food producers, discover where the best markets are, and pick up tips on where to eat and drink.
Catalonia, in Spain's north-east, has a unique identity, as its recent struggles for self-determination attest to, and that extends to the food too. The region abounds in gastronomic treasures and José Pizarro explores them with great gusto in Catalonia (Hardie Grant Books, $49.99). He interprets these regional flavours in an inspiring collection of both traditional and contemporary recipes, interspersed with cooking tips and stories that put the dishes in historical and cultural context.
Not surprisingly, the Redzepi family in Denmark is well fed. René Redzepi is chef at Copenhagen's world-renowned Noma restaurant, but Downtime: Deliciousness At Home (Penguin Random House, $55) is very much the work of his wife, Nadine Levy Redzepi.
The couple have three daughters, but even before their first child was born 10 years ago, Nadine began writing down all her favourite recipes with the idea of developing a family cookbook, "something that could be passed on from generation to generation". There is much here to entice the family to the kitchen table, and as you might expect, there's a creative edge to many of the recipes. I especially love the Giant Macaron Cake, which is simply one big macaron in a striking shade of pink.
Last year I had the pleasure of travelling extensively in Mexico, where I fell in love with the food – and realised how different much of it is to the Mexican food we see in Australia. Television chef Rick Stein has turned his attention to California and Mexico in The Road To Mexico (Penguin Random House, $49.99), produced in conjunction with a new TV series on the same theme.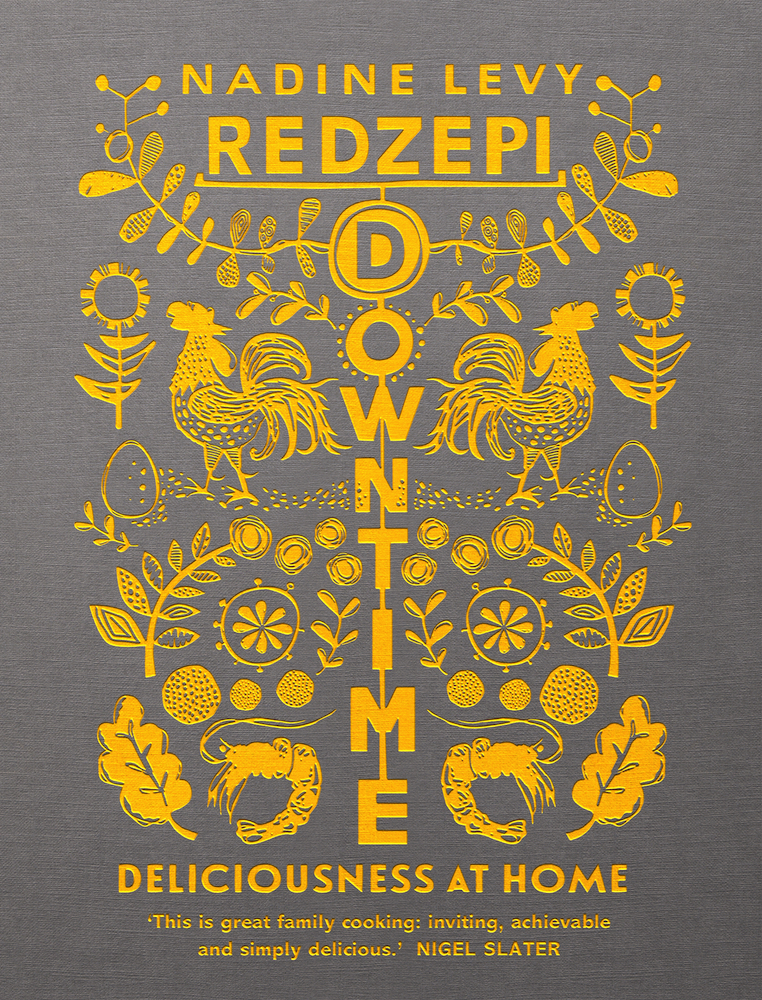 Stein begins in San Francisco and works his way down to Baja California and the tip of Mexico, exploring what he describes as "the extraordinary combination of savoury, spicy, fresh and sour". The book is so called partly because Stein was retracing a journey he did 50 years ago and partly because there is so much Mexican influence in Californian food. It's a vibrant, colourful book with brilliant photography and wonderful recipes for dishes such as Ensenada Fish Tacos with Chilli, Deep Fried Coconut Prawns and Slow Cooked Pork Tacos.
My brother-in-law and his wife are spending this Christmas in New York and I am seriously envious. I will just have to content myself with New York Christmas (Murdoch Books, $39.99) which incidentally is keenly priced for such a gorgeous hard cover book.
This is a book to drool over with photos evoking the magic of New York, Christmas-themed stories reflecting the essence of what makes the city so unique, and a lovely collection of recipes for everything from blueberry brownies, bagel fillings, and spicy pumpkin soup with ginger cream, to macadamia cookies, glazed pork roast, and eggnog.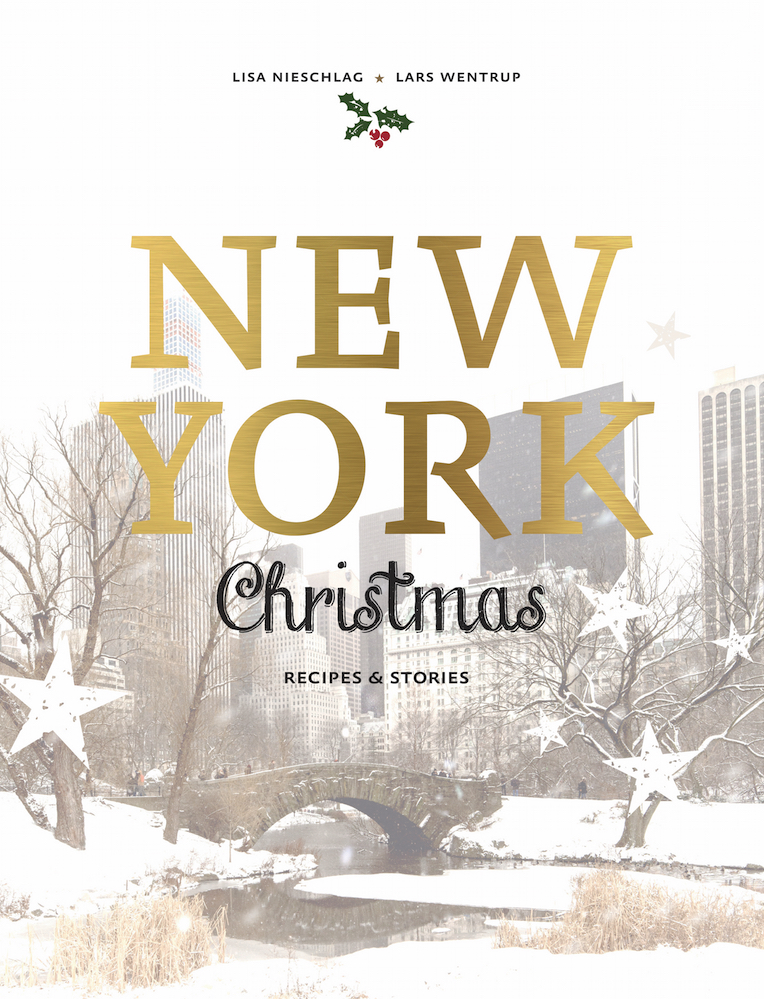 This Christmas Crumble tastes irresistibly good as is, but if you like you can stir a pinch of cinnamon into a cup of sour cream and add a dollop of this mixture to each jar before serving. The spirit of Christmas is captured beautifully in this book. Enjoy the festive season.
CHRISTMAS CRUMBLE RECIPE
Serves 4
For the crumble:
80 g (2¾ oz/½ cup) flour
40 g (1½ oz) sugar
1-2 tsp vanilla sugar
2 heaped tsp
cocoa powder (optional)
½ tsp cinnamon
1 pinch salt
50 g (1¾ oz) cold butter, diced
For the fruit mixture:
2 pears
A little lemon juice
1 vanilla pod
300 ml (10½ fl oz) cherry or
redcurrant juice
40 g (1½ oz) sugar
1 cinnamon stick
2 tsp cornflour (cornstarch)
250 g (9 oz/2 cups)
mixed frozen berries to taste
(e.g. blackberries, raspberries, redcurrants), defrosted
Also:
4 small glass jars
Icing sugar (confectioner's sugar) for dusting
Peel, core and finely dice the pears. Combine with a little lemon juice to prevent them from browning. Slice the vanilla pod open lengthwise and scrape out the seeds with a knife. Add the cherry or redcurrant juice to a saucepan together with the sugar, vanilla seeds and pod and cinnamon stick. Bring to a boil. Simmer for about 10 minutes to reduce a little. Whisk the cornflour with 1 to 2 tablespoons cold water until smooth. Add to the simmering liquid and keep stirring until thickened. Fold in the diced pears and berries. Remove the saucepan from the heat and leave everything to cool. Remove the vanilla pod and cinnamon stick.
Preheat the oven to 175°C (330°F/Gas mark 4-5). For the crumble topping, combine the flour with the sugar, vanilla sugar, cocoa powder to taste, cinnamon and salt. Add the chilled butter and rub in until the mixture holds together in crumbs. Fill the glass jars two thirds with the fruit mixture, then evenly fill the jars up with the crumble topping. Bake for 12 to 14 minutes. Remove from the oven and let cool until the crumbles are just warm. Dust with icing sugar and serve.
Recipe and image from New York Christmas, published by Murdoch Books and used with the publisher's permission. This post originally appeared in PS News.