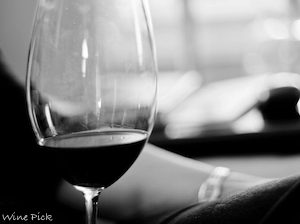 Tahbilk 2017 Old Vines Cabernet Shiraz, $46.30
Tahbilk, in the Nagambie Lakes region of Central Victoria, is celebrating its 160th anniversary this year. It's an extraordinary heritage, with plantings of Shiraz dating back to 1860 and Cabernet Sauvignon dating back to 1949. The company is a proud member of Australia's First Families of Wine, a collective of Australia's most celebrated family-owned wine producers. And commendably, it has a huge commitment to sustainable viticulture (it has been carbon-neutral since 2012).
The complexity and intensity that comes from such mature vines is evident in the 2017 Old Vines Cabernet Shiraz, a classic Australian blend. Rich and full-bodied, it has some earthiness and peppery spice offset by sweet plummy fruit and a touch of vanilla and coffee. With medium tannins, it's incredibly smooth and elegant, and we found it a beautiful match with a dish of Fillet Steak with Red Wine and Mushrooms, cooked according to a recipe from Rick Stein's Secret France. A heavenly wine for a heavenly dish.