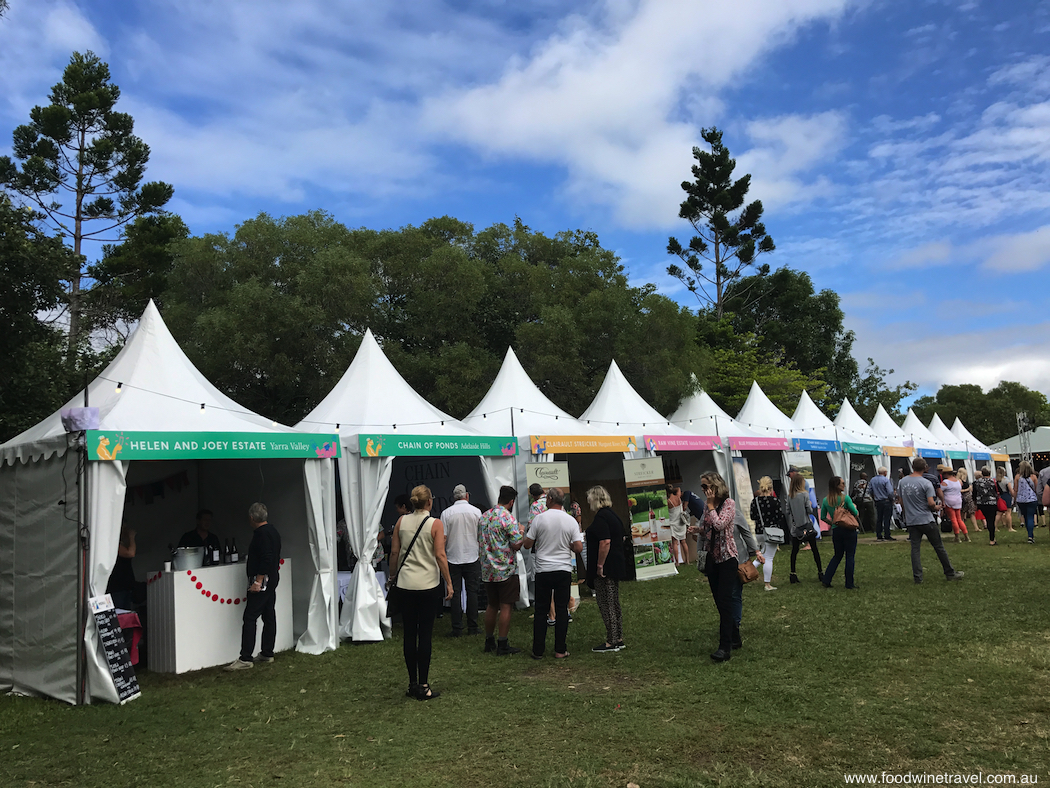 It looked like it was going to be a wet weekend for the Noosa Food & Wine Festival. Rain was forecast for the whole of eastern Australia and the weather boffins were talking about a month's worth of rain falling in a weekend. On Friday, as we were heading up to Noosa, it looked like they might be right. It was raining steadily and the Friday night event in The Woods Wine & Produce Village was cancelled, the ground just too boggy to be safe.
But the Festival's opening event in the Tipi's on Noosa's main beach went ahead, as did all the other scheduled undercover events, including the Oysters + Sparkling event that we posted about earlier. By Saturday the sun was shining, and I'm not sure where the weather folk were getting their information from, but we didn't have to pull the brolly out once.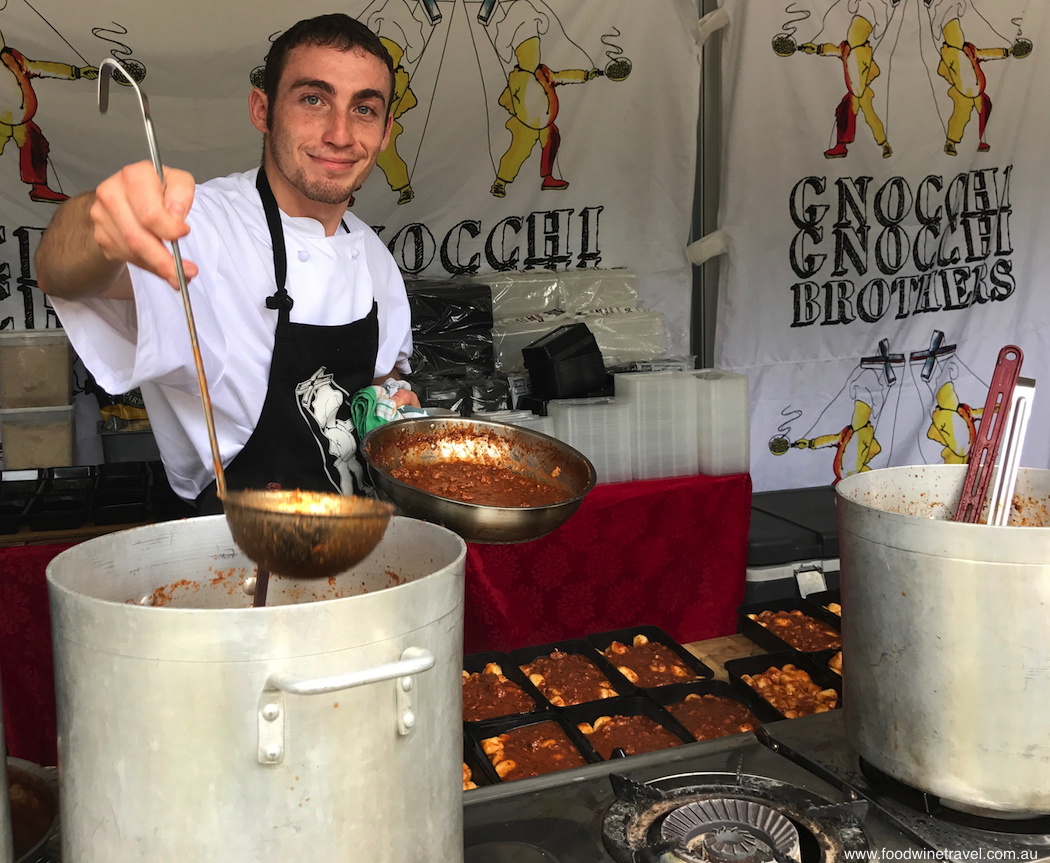 More than 70 events were held across the four-day festival, attracting more than 10,000 visitors and 45 visiting chefs. By all accounts it was a great success. Apart from Oysters + Sparkling, the only event we attended was the Wine & Produce Village in The Woods on Saturday. Over 50 wineries came together with local producers for this event, which was held again on Sunday.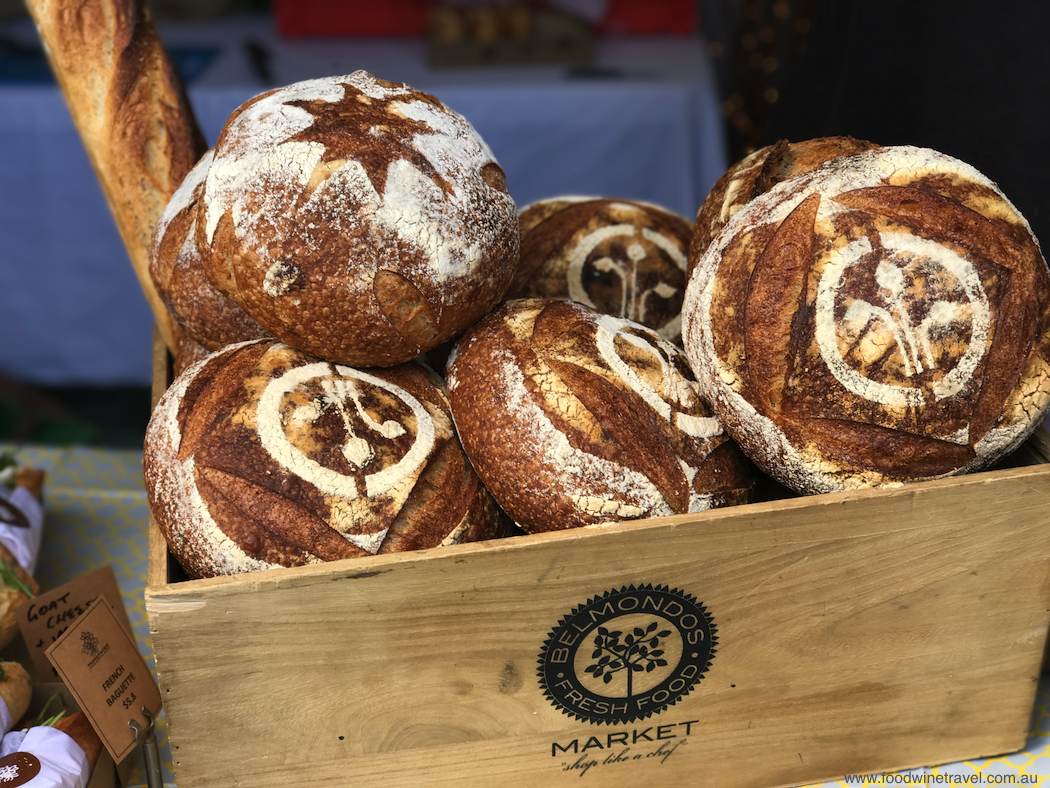 We didn't stay for the Festival music takeover at The Woods on Saturday night and Sunday afternoon, which sounds like it was pretty lively, but we thought the village on Saturday was very sedate – perhaps a little too sedate. We felt it could have benefitted from some live music and also more tables and chairs. I realise there can never be enough chairs at an event like this, but there were nowhere near enough on Saturday.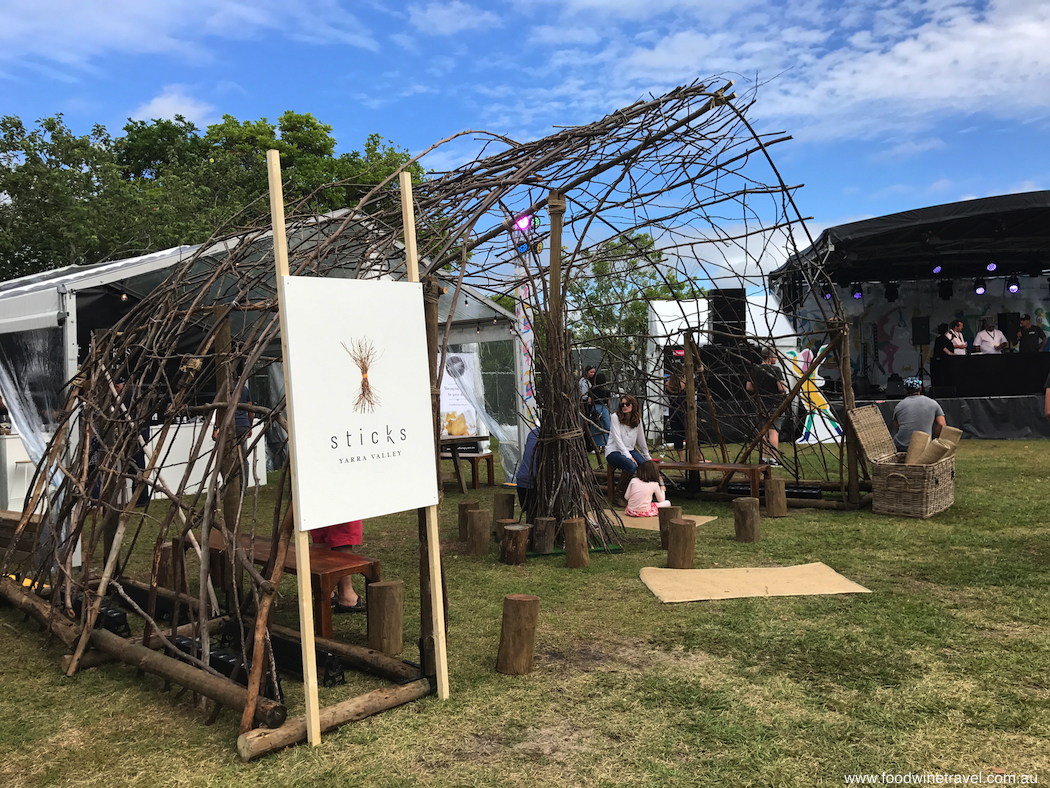 The 47 stalls included lots of winery stalls where you could meet the winemakers, and popular food stalls like Miguel Maestre and Brisbane's Gnocchi Brothers. Melbourne food writer Hilary McNevin hosted Meet the Chef sessions on the main stage. Bar areas set up included Sticks Wine Bar, celebrating the Yarra Valley, and Miss Moneypenny's Sunset Garden presenting the drink of the moment, Aperol Spritz. The Cider bar, decorated with crates of apples, was also fun, and we enjoyed their freshly cooked pulled pork burgers with apple slaw.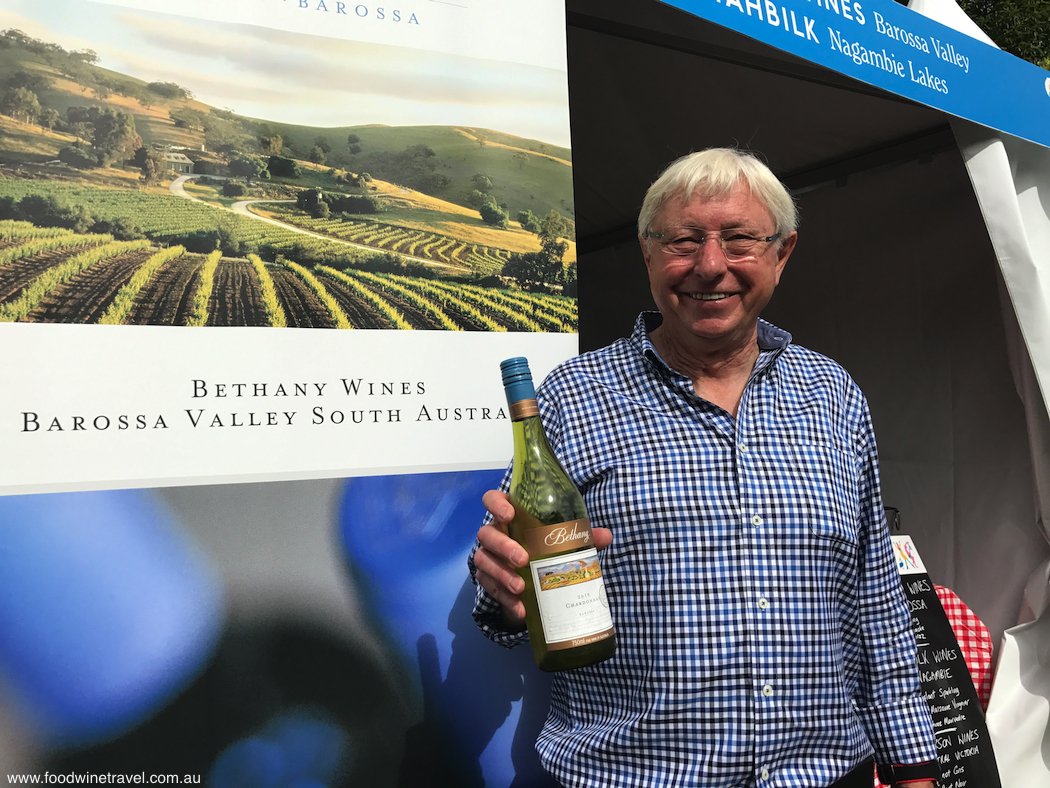 Noosa Slow Food had a stall offering tastings of locally produced honey, kombucha and artisan-produced bread, and we came home with a loaf of beautiful bread that looked and tasted divine.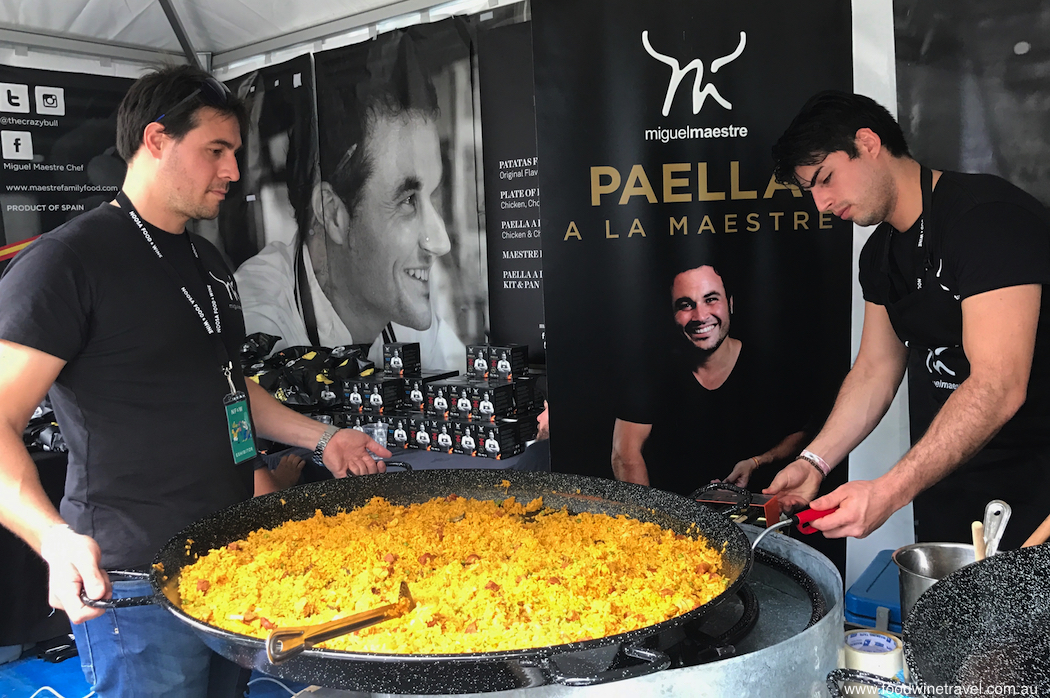 We were guests at The Woods Wine & Produce Village. Thanks to Flourish P.R. for organising entry for us. Thanks also to Susan Ewington, of Tourism Noosa, for facilitating our visit, and to Peppers Noosa Resort and Villas for putting us up on Friday night.