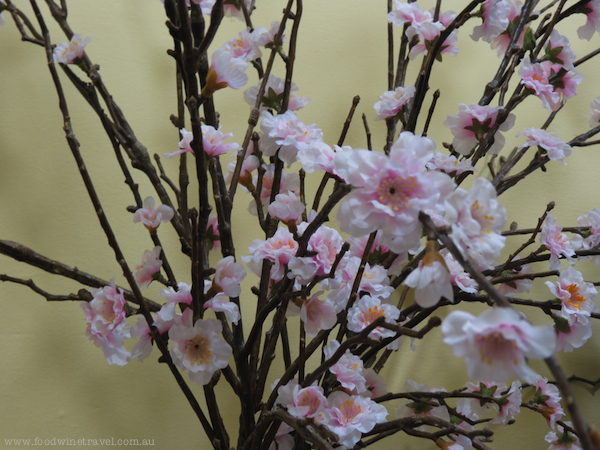 It's amazing to think that the Cherry Festival in Young is now in its 63rd year. That's right, folks – 63 years of street parades, fireworks and other whoopee, all in celebration of the cherry harvest that this central New South Wales town survives (and in good years, thrives) on.
Dubbed the Cherry Capital of Australia, Young is surrounded by orchards where you can pick your own fruit. During the festival, held on the first weekend in December, there are bus tours to the orchards. There's more about that in my story on Ballinaclash.
The surrounding Hilltops region also has a flourishing wine industry and during this year's festival, a tasting held on the old railway station platform was shoulder-to-shoulder with people enjoying the local wine.
Other activities included a cherry-pip spitting contest, live music, a pet show, entertainment for kids, an art exhibition and market stalls in the park, where many of the goods had a cherry theme.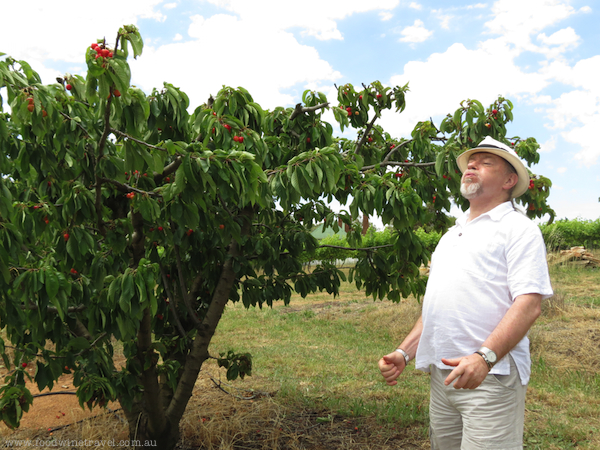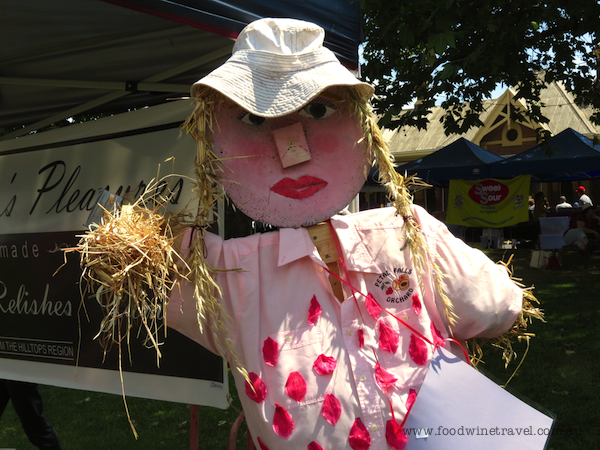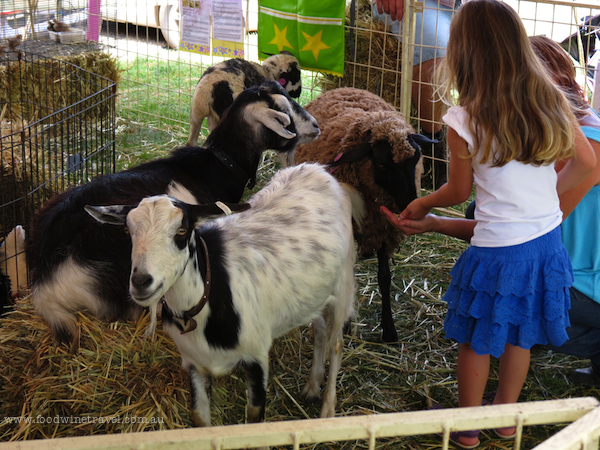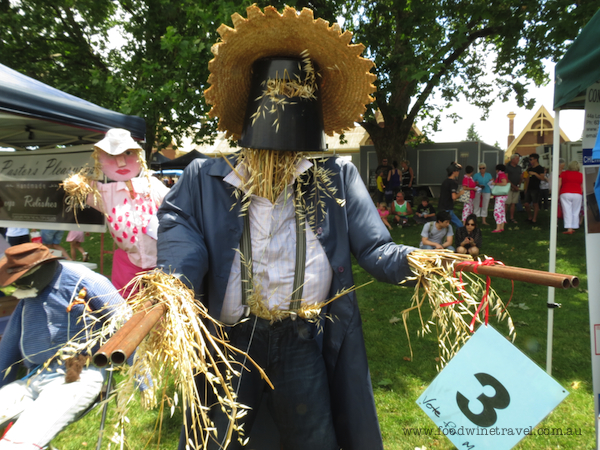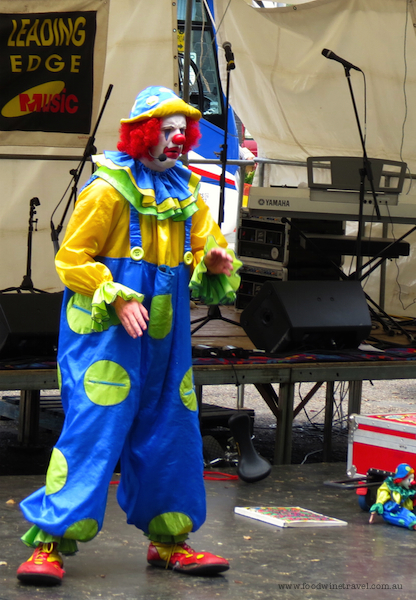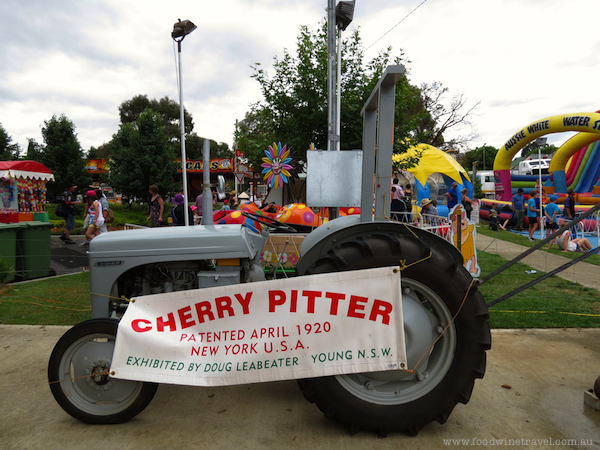 We bought plump fresh cherries, candles with a cherry fragrance and freshly baked cherry friands but we could also have bought cherry jam drops, cherry rock cakes and homemade cherry jam.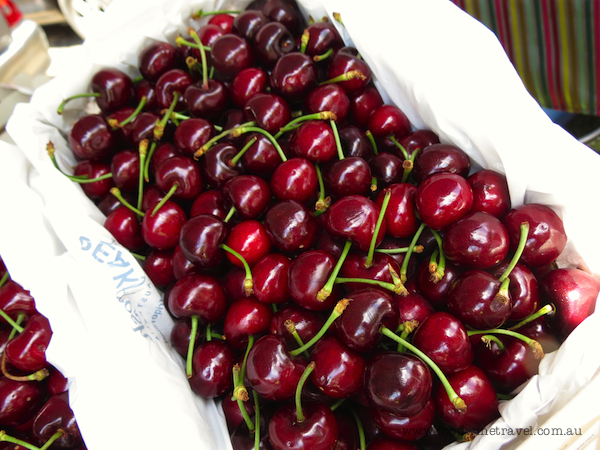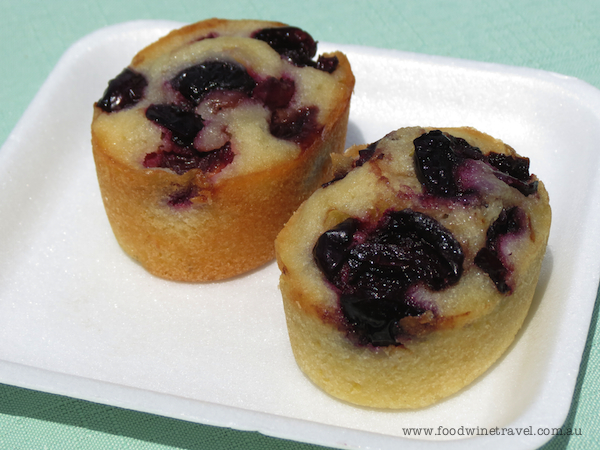 The 2012 Cherry Festival celebrated the Australian Year of the Farmer, a theme that was reflected in the Saturday afternoon street parade.
Many of the pipe bands that took part in the parade have been coming to the festival for many years, and afterwards they performed in the park and put on their own parade of massed bands. Brilliant … watch out Edinburgh Military Tattoo, you might have a rival! (Some of the bands had actually performed in Edinburgh.)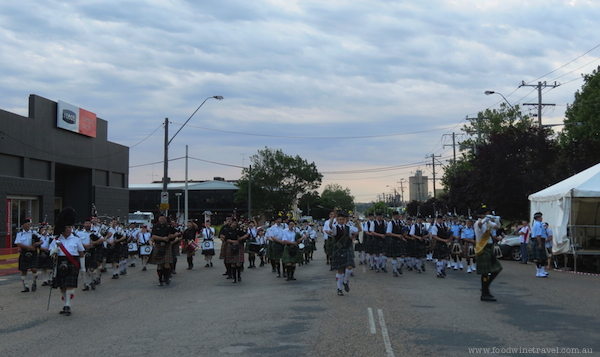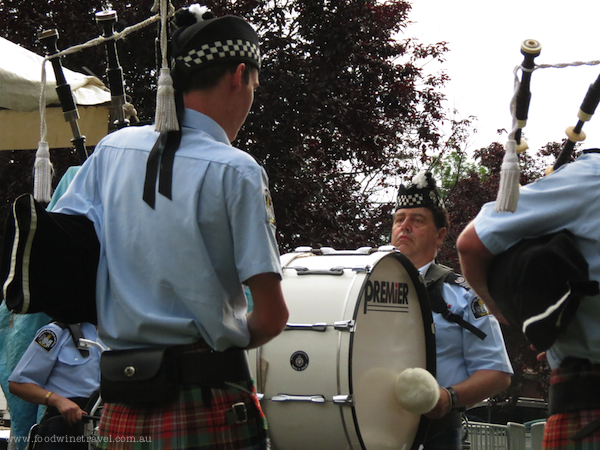 By the end of the festivities, some of the pipers must have felt like we did … exhausted!
More information: www.visityoung.com.au
Related posts: Young, NSW; Street Parade; Chinese Tribute Gardens; Ballinaclash Orchard; Adriana's Apple Slice; Poppa's Fudge and Jam Factory; Old Schoolhouse Café; Hilltops Wine;
Check out some great cherry recipes at A Table Full Of Cherries.