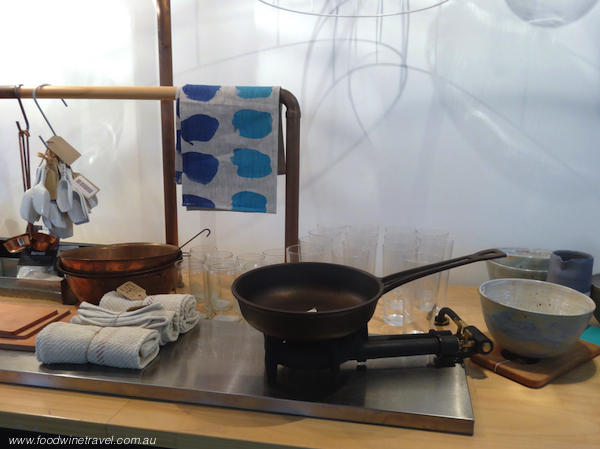 In Sydney recently, we stopped for a quick bite to eat at Kitchen by Mike and spent a little while browsing in Koskela, the cool design showroom adjacent to it. How pleasing to see Mark Henry's cast iron AUSfonte pan taking pride of place amongst the gorgeous kitchen wares that Koskela was selling.
You might remember the post I wrote about the AUSfonte pans in September last year, when Mark first launched them onto the market via the crowd-funding site, Kickstarter. The campaign was a great success and in just seven months, Mark's Solidteknics business has grown to such an extent that he is exporting his pans to the US – not bad for an Australian-made product, especially when you consider how well established the cast iron cookware market is in the US. It's a tough nut to crack.
Some people are born innovators and entrepreneurs, and Mark Henry (right) is definitely one of them. I first met him years ago when he created Füri knives; the knives from those early years of production have stood the test of time in my kitchen. Mark has spent decades designing equipment for elite chefs in the USA and France.
Having turned his attention to cast iron cookware, he's now produced three AUSfonte pans, running two successful Kickstarter campaigns to raise the funds to manufacture them in Australia.
Starting with the 24cm Sauteuse pan, followed by the 32cm BIGskillet and the 32cm DEEPan (a dutch oven/casserole which the BIGskillet fits as a lid), he has stayed true to his philosophy that cookware should be durable enough to last for generations, and that it should not be coated with questionable synthetics.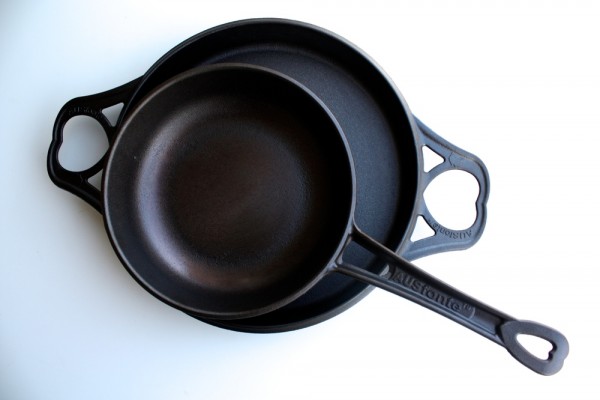 Mark's latest venture is a cast iron insert that converts the pans into cast iron grills – and he's launched another Kickstarter campaign to get the Pan Grill-it insert off the ground. He has until April 20 to raise the funds and is offering a couple of incentives to make it more attractive for people to pledge funds now rather than wait until the product comes on to the retail market in June.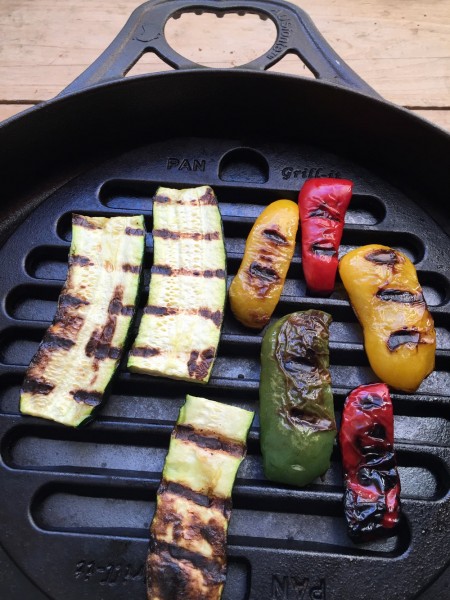 Among the incentives are an extra grill insert when you pledge to buy a set of pans, and the words 'First Edition' cast on the product. This was a popular feature in the earlier Kickstarter campaigns, proof that people think of their cast iron products as collectible heirlooms.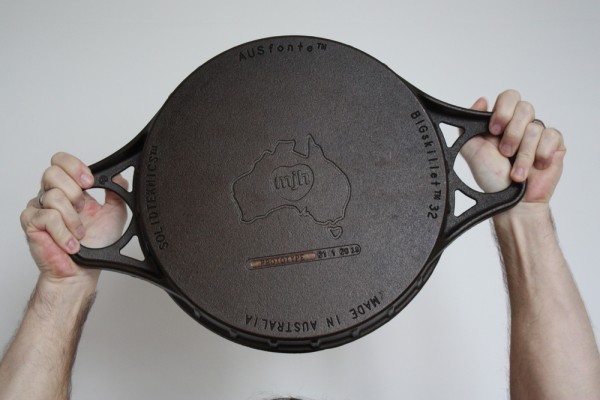 The Pan Grill-it insert is naturally non-stick like the pans, and it allows you to turn your plain pan into a cast iron grill at any time, so you don't need to buy and store two separate pans. It produces food with a deliciously smokey grill taste and the ribbed design allows any fat to drain away.
If you already have a pan, you can pledge for a small insert for $39 or a larger one for $59. For more details, go to the Kickstarter website before April 20.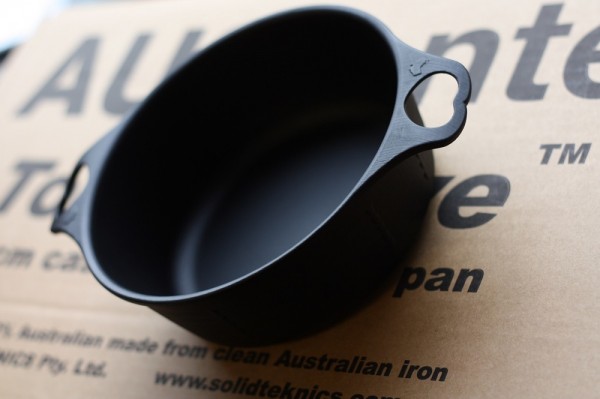 As with my earlier post, this is not a sponsored post, merely a bid to help Mark get his project off the ground. Mark lives with his wife and young family in Dijon, France, and they showed Maurie and I great hospitality when we were in France last year. (As well as being a clever mechanical engineer, Mark is an awesome tour guide!)
You might also like: Fonte Tough Love Cast Iron Pan.